5 Ways to Fix YouTube Thumbnail is Bigger Than 2MB Error
If you are a YouTube creator and fail to upload thumbnails on YouTube greater than 2MB, this article will guide you through the easy workarounds to fix the YouTube thumbnail larger than 2MB error. Meanwhile, you can also refer to our article on ways to co-host YouTube Live Stream.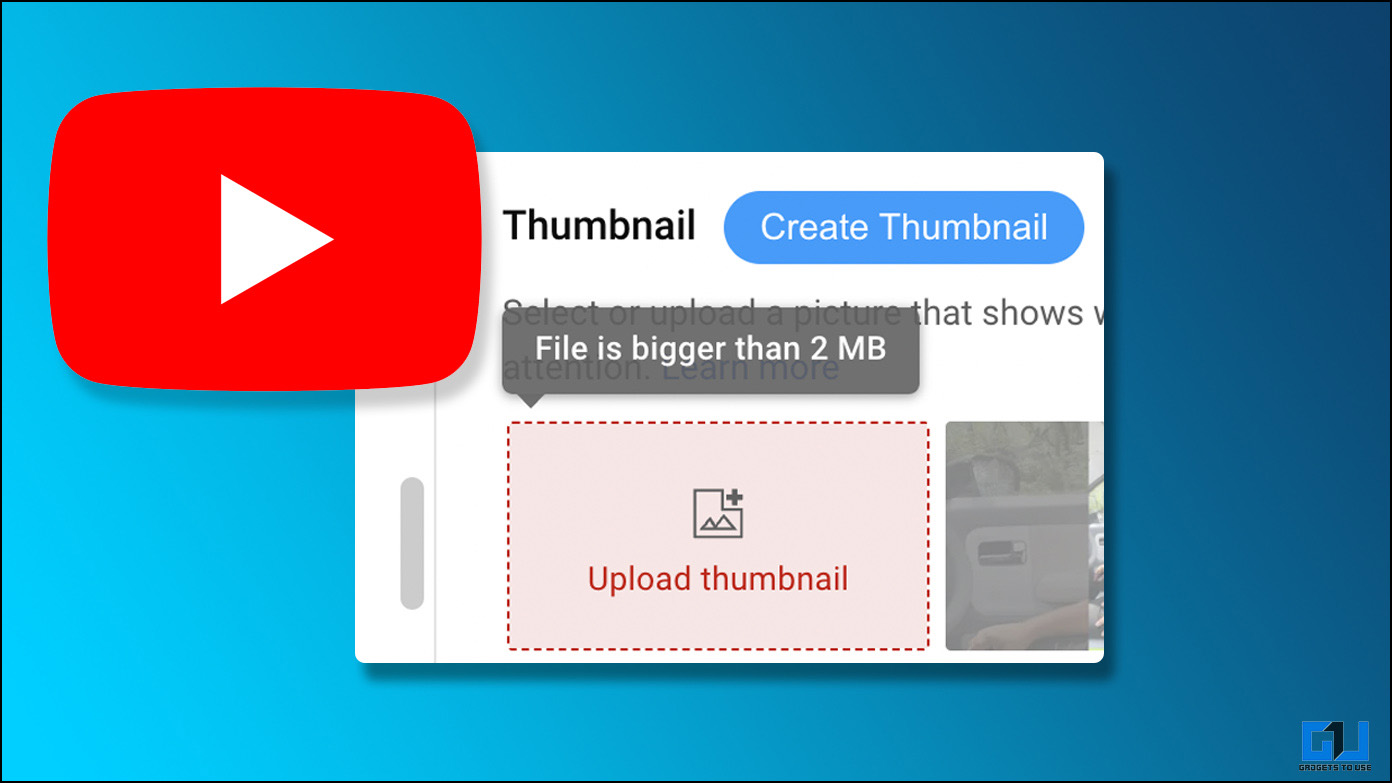 How to Fix YouTube Thumbnail Larger Than 2MB Error
YouTube allows uploading custom thumbnails for a better "Click Through Rate", and to add a personal touch to your videos. If while uploading a custom thumbnail, you have experience the "bigger than 2MB" error, the below mentioned fixes will help you get rid of the same.
Method 1 – Using YouTube Studio App on Smartphone
Did you know that you can bypass the 2MB restriction using the YouTube Studio app on your smartphone? Follow the steps listed below.
1. Upload the video on YouTube with a random thumbnail and keep it private.
2. Go to the YouTube Studio app and click on the video you just uploaded.
3. Tap on the Edit icon.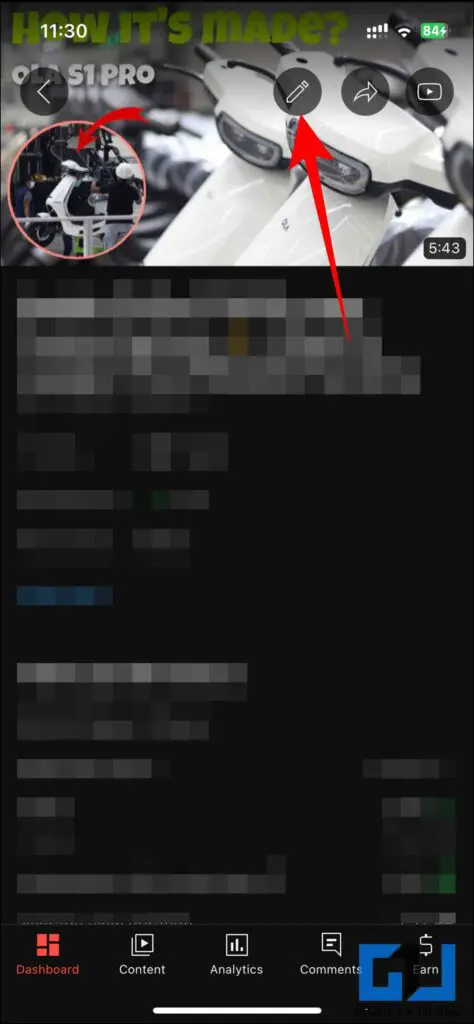 4. Now Tap on the Picture icon present in the top left corner and choose your thumbnail.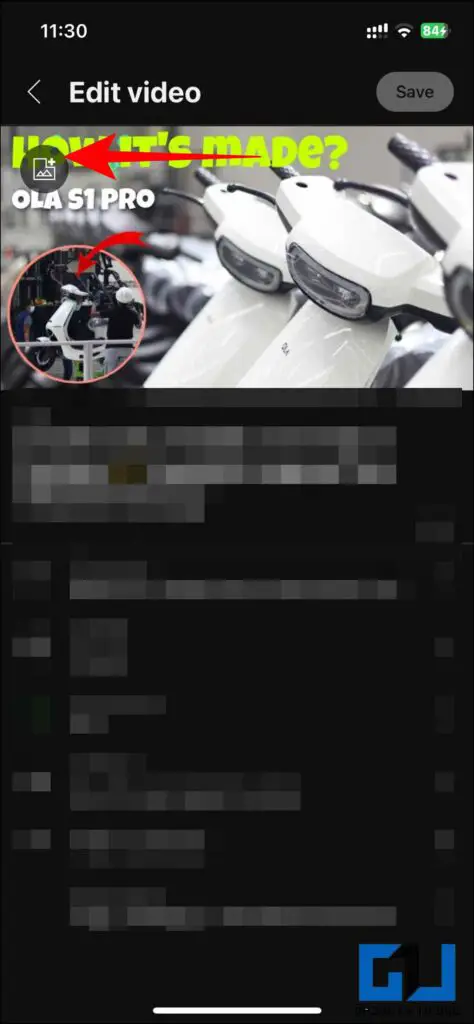 5. Next, tap on Select and Save it.
With this, you will be able to add thumbnails that are even larger than 2MB.
Method 2 – Convert the Image to JPEG Format
Another easy way to fix the thumbnail size error on YouTube is to convert the image to JPEG format. As JPEG images are generally smaller in size compared to PNG images. Here's how to do it on your Windows PC.
1. Open your image on Microsoft Paint and click on File.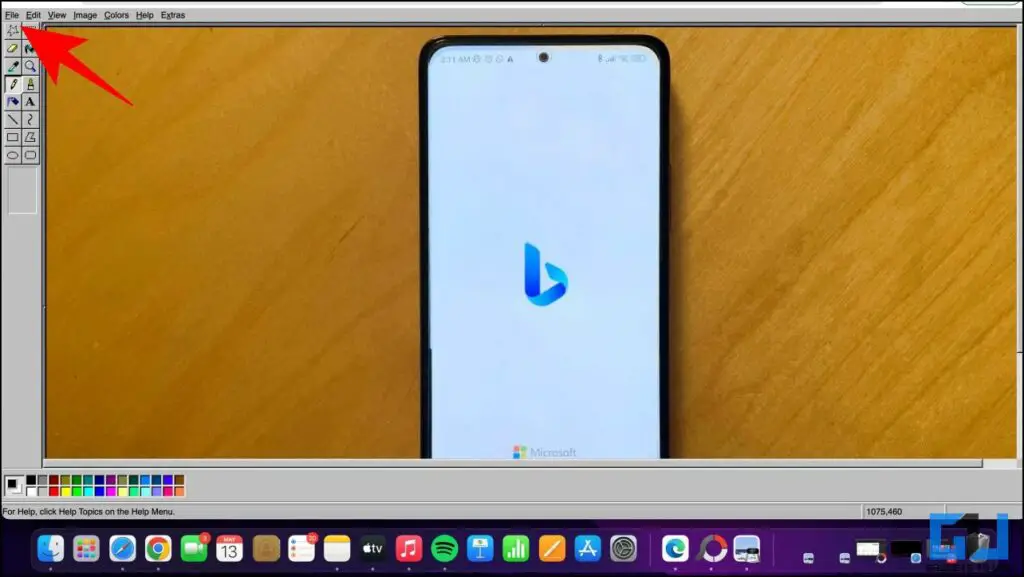 2. Now, click on Save As.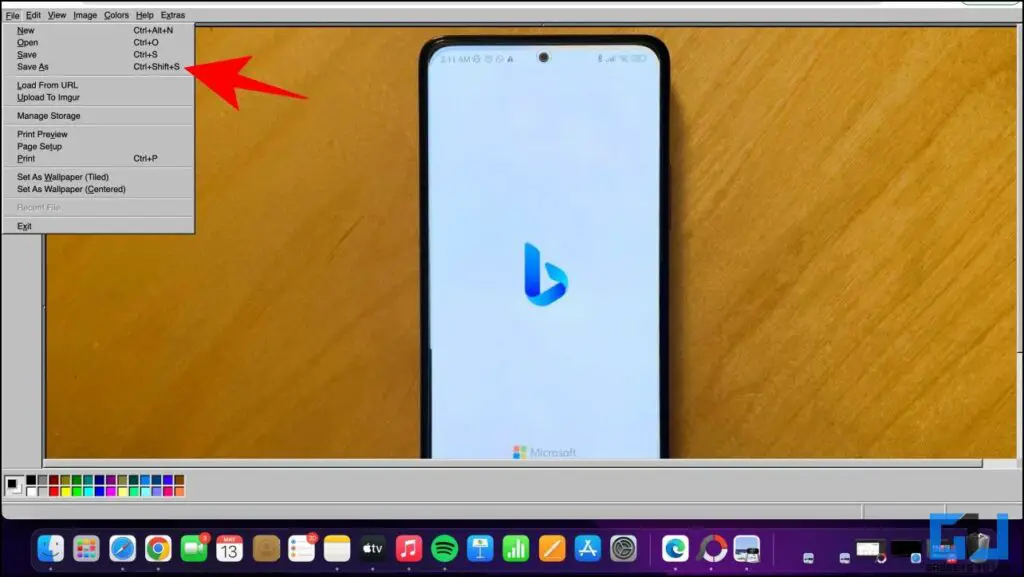 3. Choose the image format as JPEG and tap on the Save button.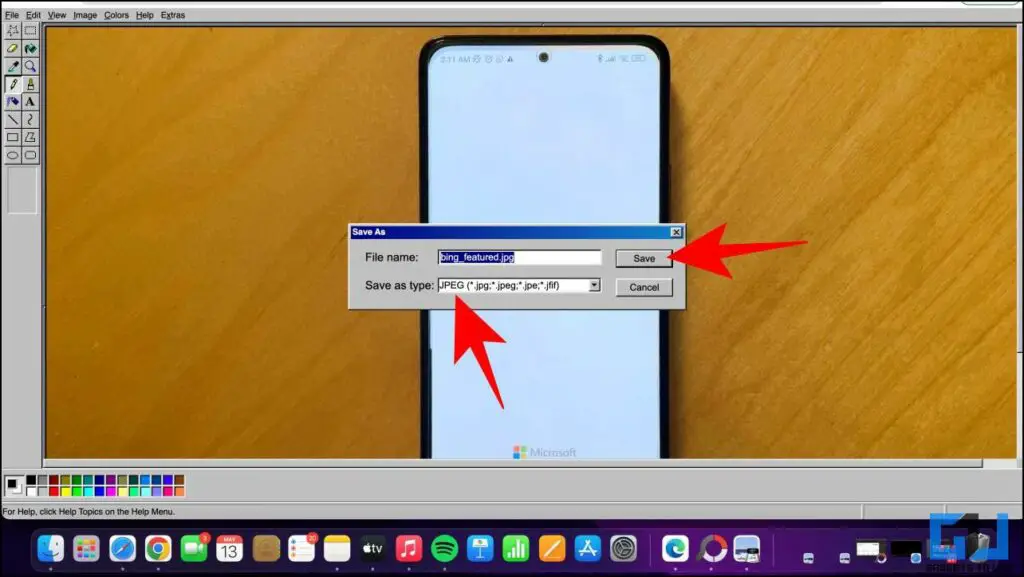 This will reduce the size of the image, and it will be much lower and likely under 2MB.
Method 3 – Using Preview on Mac
If you are a Mac user, you can use the built-in Image Preview to easily reduce the image quality. Here's how it can be done.
1. Open the image on your Mac. Ensure you are opening it using the Preview application.
2. Go to File and choose Duplicate. This will create a copy of your image in another window.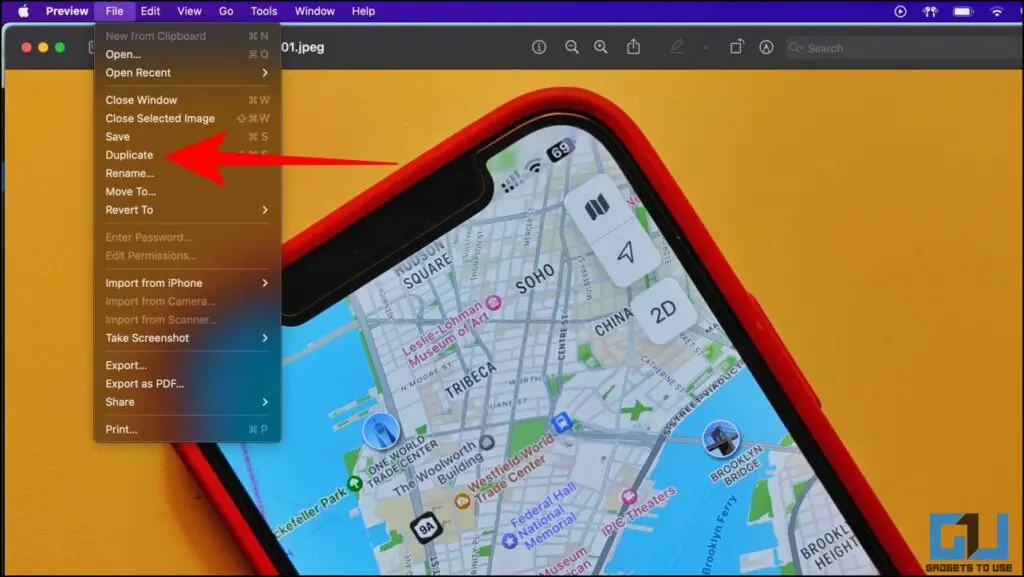 3. Go to File and click on Save.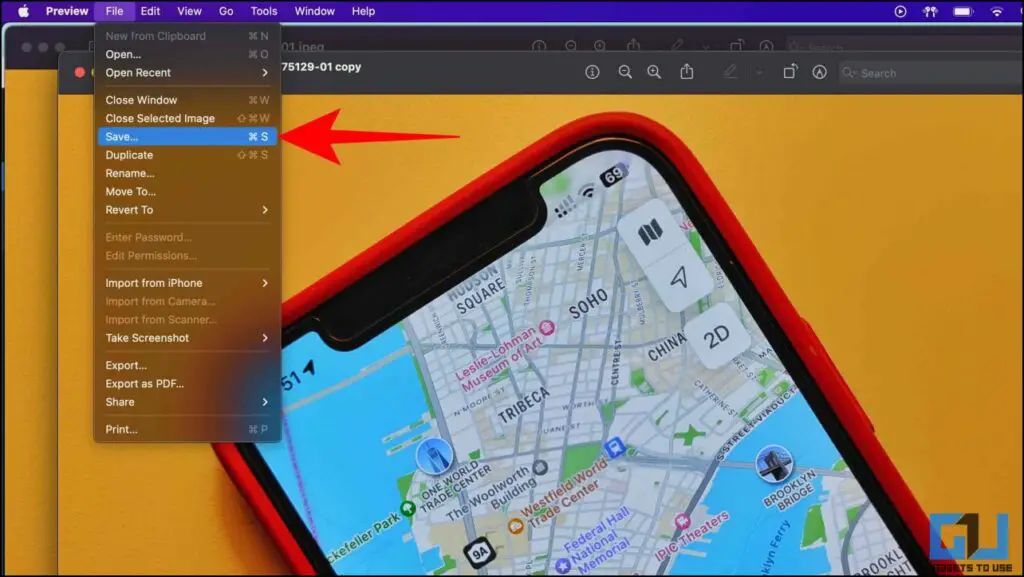 4. Now rename the file you wish to and drag the scroll bar under Quality until its size is below 2MB.
5. Click on Save to save the copied image.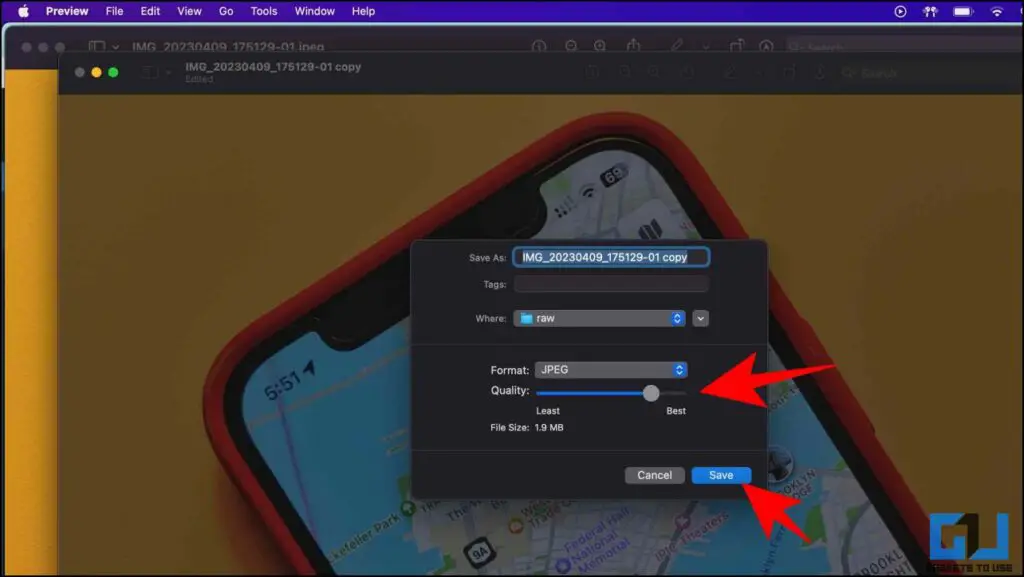 Now you will successfully be able to use the new image on YouTube as a thumbnail.
Method 4 – Using Third-Party Apps
You can also take help from third-party editing apps like Photoscape X, which allows you to compress the size of the images. Here's how:
1. Download the Photoscape X app on your Windows PC or Mac.
2. Choose the image that you wish to edit and click on Save.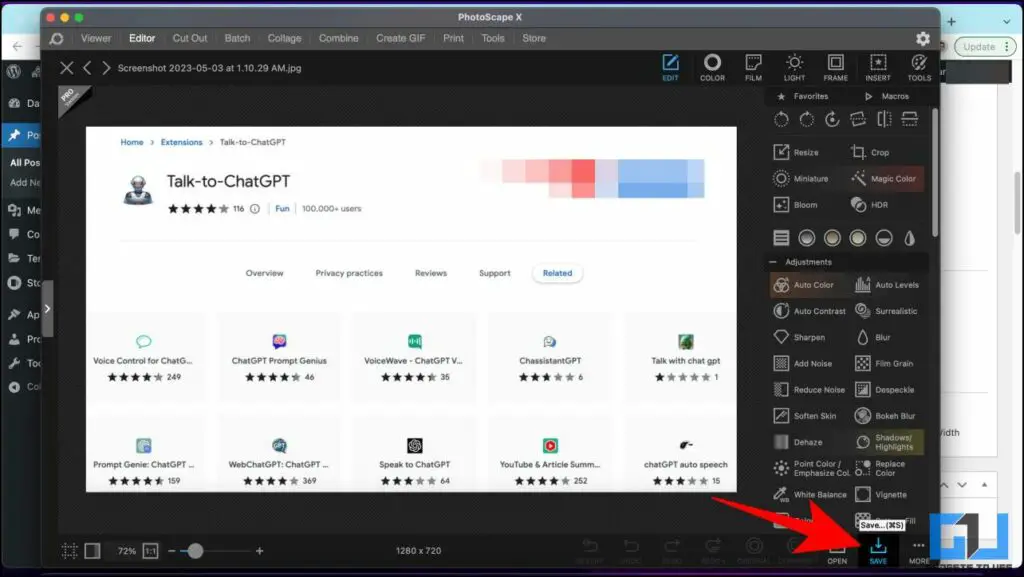 3. Drag the scroll bar under Quality until its size is below 2MB.
4. Save the image and make sure that the image format is JPEG.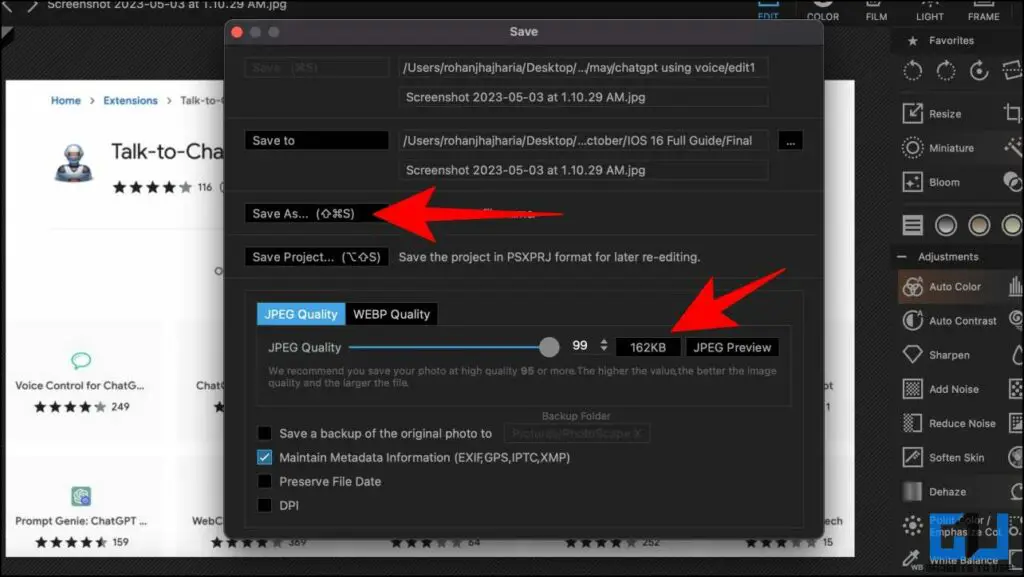 Now you will be able to successfully upload the new image on YouTube as a thumbnail.
Method 5 – Use Online Image Editing Tools
There are some online photo editing websites that allow you to compress the size of the image, and help you avoid the larger than 2MB size while uploading YouTube thumbnails.
1. Visit the online Image Resize website on your PC or phone.
2. Upload the image that you wish to compress.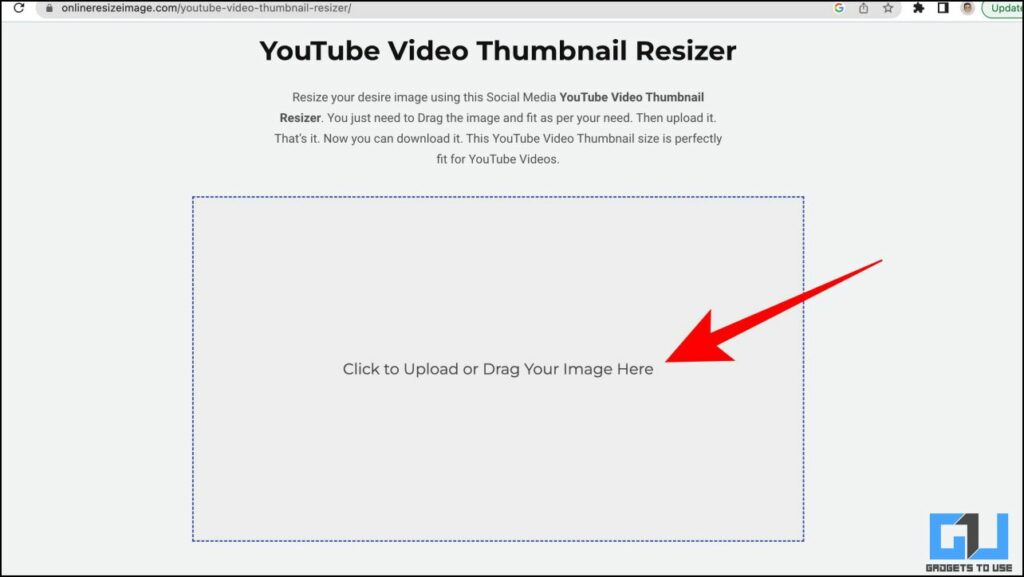 3. Click on the image to download it back to your phone or PC.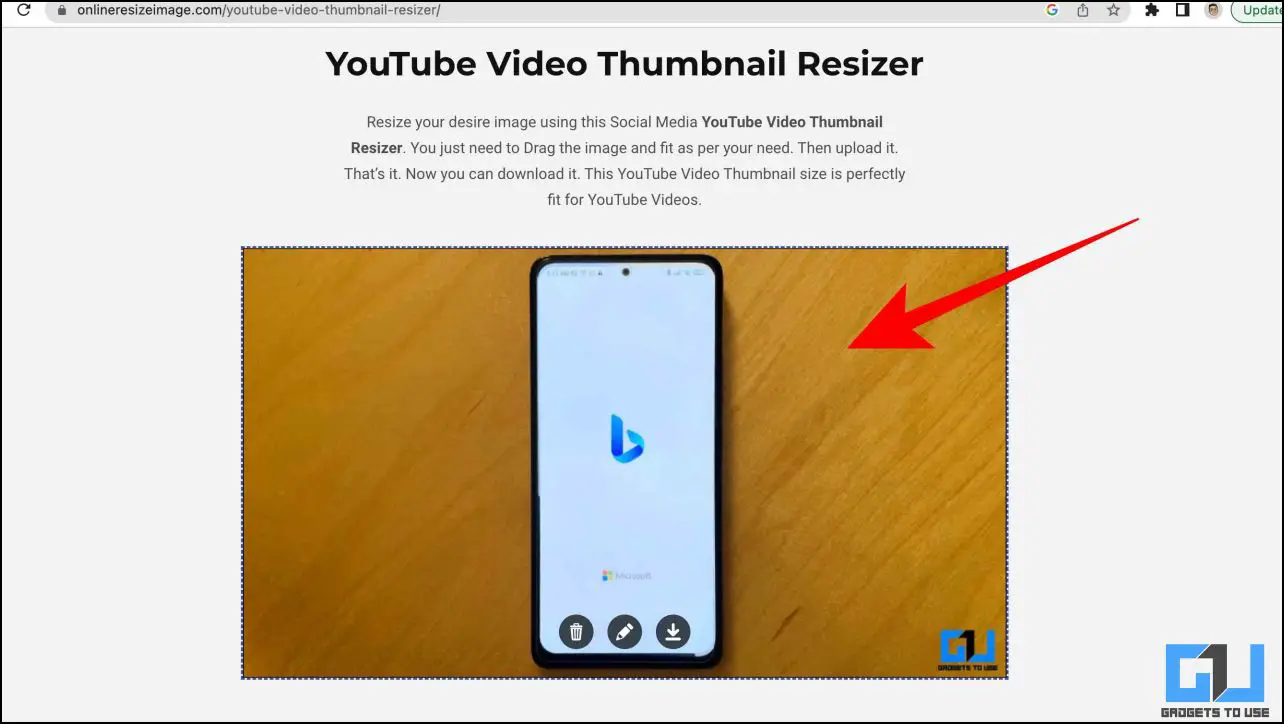 Your image is now compressed in size, and now can be used as a YouTube thumbnail without facing the 2MB error.
FAQs
Q. What Is the Maximum File Size for Uploading YouTube Thumbnails?
YouTube currently allows you to upload thumbnails only up to 2MB. For a better experience, you should try uploading it, as JPEG as its size is generally less than a PNG.
Q. How Do I Upload a Thumbnail of the Right Size on YouTube?
You can use online tools like Canva to get the correct size and dimensions for YouTube thumbnails. However, if you face a larger than 2MB error, follow the methods listed above to compress the size of the YouTube custom thumbnails that you are uploading.
Wrapping Up
So there were easy ways to fix the larger than 2MB error on YouTube thumbnails while uploading them. If you found this guide helpful, share it with your friends. Check out more tech tips and tricks linked below. Stay tuned to Gadgets To Use for more such reads.
You might be interested in:
You can also follow us for instant tech news at Google News or for tips and tricks, smartphones & gadgets reviews, join GadgetsToUse Telegram Group or for the latest review videos subscribe GadgetsToUse YouTube Channel.