2 Ways to Add Reminders to Instagram Stories and Posts
Earlier this year, Instagram rolled out the Reminder feature to help brands and creators promote their upcoming events in posts and stories. Followers can tap the bell icon to set a notification reminder for the event or launch. Here's how you can enable the Reminder feature for your Instagram account and add reminders to Instagram stories and posts. Meanwhile, you can learn to Mute or Turn Off Notes on Instagram.
How to Enable Reminders For Your Instagram Account
For starters, Reminders are not available for personal accounts. You need to be a business in order to access the feature. Thankfully, you can quickly switch to a professional account for free to enjoy the reminders, with a plethora of other features like detailed insights for posts and stories, and more.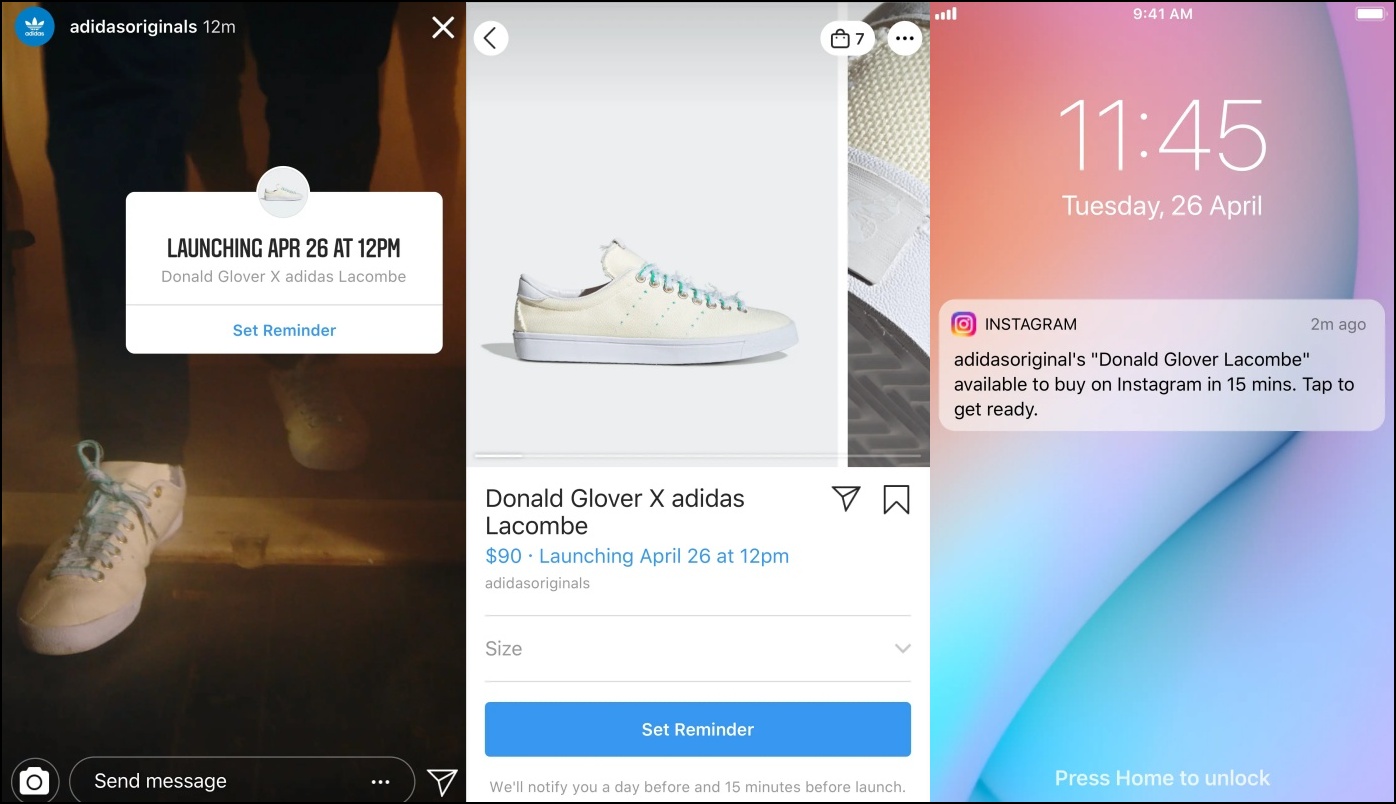 Here's how to switch to a professional Instagram account:
1. Open the Instagram app (Android, iOS) and go to your profile.
2. Here, tap the hamburger menu in the top right corner and select Settings.
3. Under Settings, click on Account.
4. Next, scroll down and tap the Switch to professional account option.
5. Click on Continue and select a category that describes you the best- a creator, blogger, writer, entrepreneur, and more.
6. You can choose to display it on your profile and tap Done.
7. On the next page, opt for a Business account and tap Next. Reminders are currently not available for Creator profiles.
8. Enter other required details like phone number, and email ID if required, and click Next. Alternatively, you can tap the "Don't use my contact" option to skip this step.
9. You'll now see the steps to set up your professional account. Tap the cross at the top left to close this window.
That's it. You have now successfully converted your personal profile to a professional business account. You can now access and add reminders for upcoming launches and events to your Instagram posts and stories.
How to Add Reminders to Instagram Feed Posts
Now, that we have switched to a business account on Instagram, let's look at the steps to add a reminder for Instagram Feed posts.
1. Open Instagram and click the + button at the top right to create a new post.
2. Select Post from the pop-up menu, and choose the image or video you want to post on your profile. You can also switch to the camera to capture a fresh photo or video.
3. Once you have selected the media, tap the Next button in the top right corner.
4. Edit the photo or video if required. Then, tap the Next button in the top right.
5. On the final publish page, click on Add Reminder.
6. Now, enter the reminder name and set a start time. You can also select the end time if you want to.
7. Next, tap Done at the top right corner.
8. Complete your post by adding a caption, hashtags, music, or location if required.
9. Once done, tap Share in the top right corner to publish the post.
Your Instagram photo or video post will now be published with a reminder. Your audience can tap the Remind Me button below the post. This will add it to their list of upcoming events.
Instagram will automatically remind them twice- a day before the event and just before the event begins.
Users will also see the "Get Reminder" button when you add these posts to your Instagram stories.
Edit or Delete Existing Reminders in Posts
If you have accidentally made a mistake while the reminder, Instagram does allow you to make edits to your posted reminders. You can edit a reminder by following these steps.
1. Click the three-dot menu on your post.
2. Select Edit from the pop-up menu that appears.
3. Now, tap the event name and time above the post caption.
4. You can now edit your event name and its start and end time.
5. If you want to remove the reminder from your post, tap the red colored Delete Event button.
6. Finally, click on the Done button at the top right to save your changes.
How to Add Reminders to Instagram Stories
As discussed above, similar to posts, you can add reminders to Instagram stories as well. Let's have a look at the steps to do so.
1. Open the Instagram app, tap the + icon on the top right and click Story. Add the photo or video you want to upload.
2. Now, click the Sticker icon on the top right and select the Scheduled sticker.
3. You will now see the list of events. Select the event you want to add a reminder for.
4. Now, tap the arrow at the bottom right, select Your Story, and tap the Share button to publish the story.
Your story viewers can now tap the sticker to set a reminder for the said launch or event.
How to Access and Use Saved Reminders on Instagram
When you create your first launch or event reminder, Instagram automatically saves it for future use. When you try adding a reminder to an Instagram post or story again, you will be shown the list of all previously saved reminders if their due date is yet to come.
All you need to do is select Add Reminder when creating a post and tap + (plus icon) next to the old reminder. This way, you can access and reuse the same reminder for multiple posts without having to create a new one every time.
FAQs
Q. What Does Adding Reminder Do On Instagram Posts?
Adding a reminder adds a reminder date button at the bottom left of your Instagram post. Your audience can tap the same and click Remind Me to set a reminder for your upcoming launch or event.
Q. Where Can I See My Reminders on Instagram?
As of yet, there's no way to check all your events in one place on Instagram. However, you can see your reminders when trying to add new reminders and through notifications.
Q. What Happens When You Delete a Reminder?
To delete a reminder from an Instagram post, tap the three-dot menu and select Edit. Then tap the reminder name or date and hit Delete Reminder. Once you delete a reminder, it will be removed and Instagram will no longer remind anyone who signed up for it.
Q. How is Event Reminder Different from the Countdown Timer Feature?
The Countdown is a sticker available for most Instagram users. You can add a Countdown sticker on your story to promote upcoming events, say a birthday or a product launch. It shows a number countdown to the upcoming event, followed by a confetti shower if the event is triggered.
On the other hand, Reminders gives you a "Scheduled" sticker for stories and also a "Remind Me" option for your posts. It is available only for professional business accounts. Using it, you can give your audience an option to set reminders for an upcoming event or launch.
Wrapping Up
This is how you can add reminders to your Instagram posts and stories. It's an excellent feature for businesses to schedule product launches, events, and meetups. And apart from being used for marketing, it can also be used by general users to promote their events and meetings if required- all they have to do is switch to a professional business account.
You might be interested in:
You can also follow us for instant tech news at Google News or for tips and tricks, smartphones & gadgets reviews, join GadgetsToUse Telegram Group or for the latest review videos subscribe GadgetsToUse Youtube Channel.