2 Ways to Get YouTube Experimental Features Before Others
Google introduced the experimental features for YouTube in 2020 to give premium users a sneak peek of upcoming features. These include major features like AI comment suggestions or nifty features like player interface changes. Google collects user feedback from these experimental features for improvements before the final rollout. If you want to try these experimental YouTube features before everyone else, follow this guide to learn how to enable it on your YouTube app.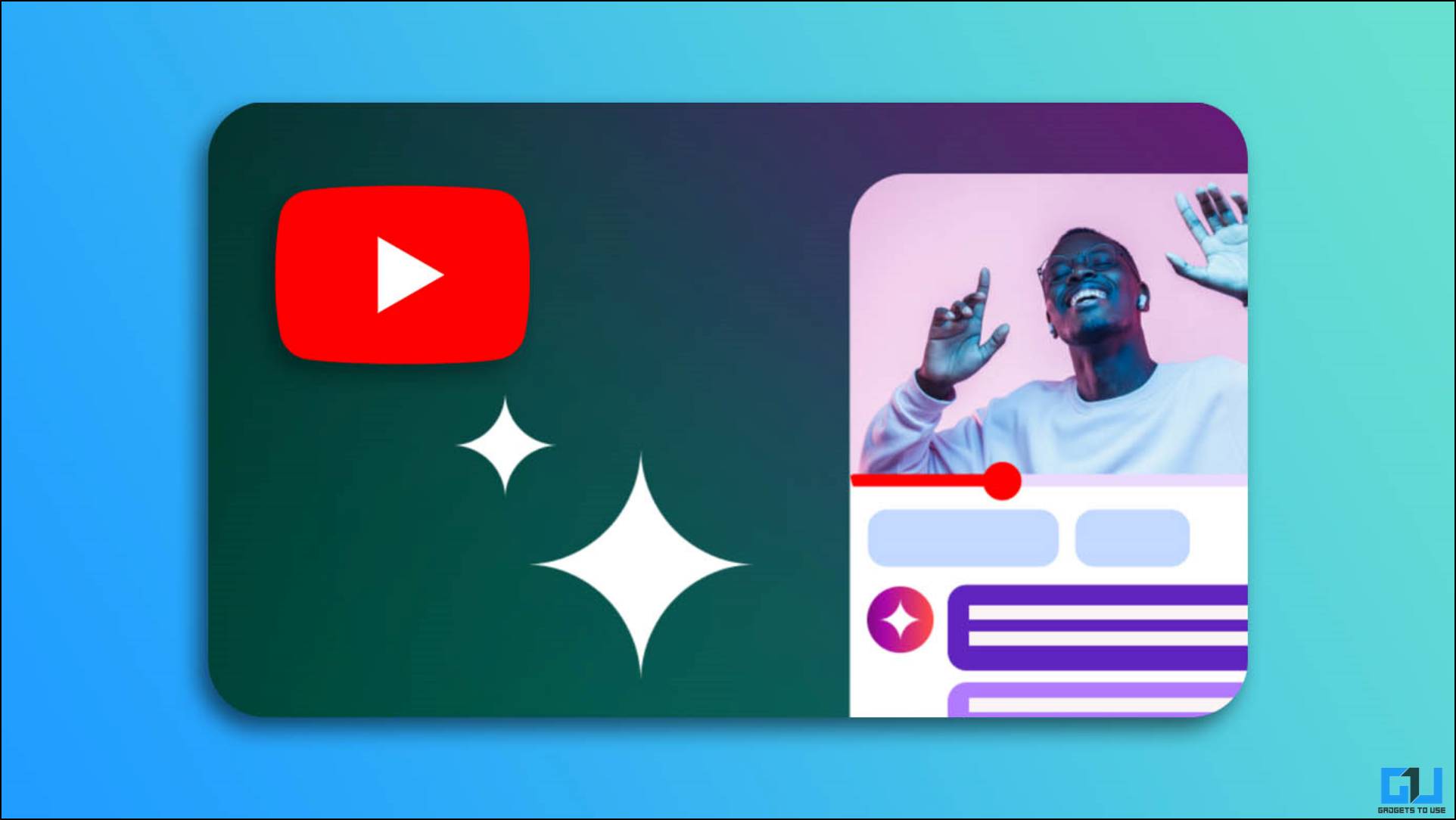 How to Enable YouTube Experimental Features to Test Them Before Others?
You can enable the experimental features of YouTube on your YouTube app or using the web version of YouTube. YouTube also allows you to disable these feature if it bothers you or affects the video experience.
What Are YouTube's Experimental Features?
Google tests the beta features by rolling them out to some selected users and tracks how well these features perform. This is done to gain user experience feedback to fine-tune those features before the final release. In 2020, Google started rolling out these upcoming beta features to Premium subscribers to give them a sneak peek.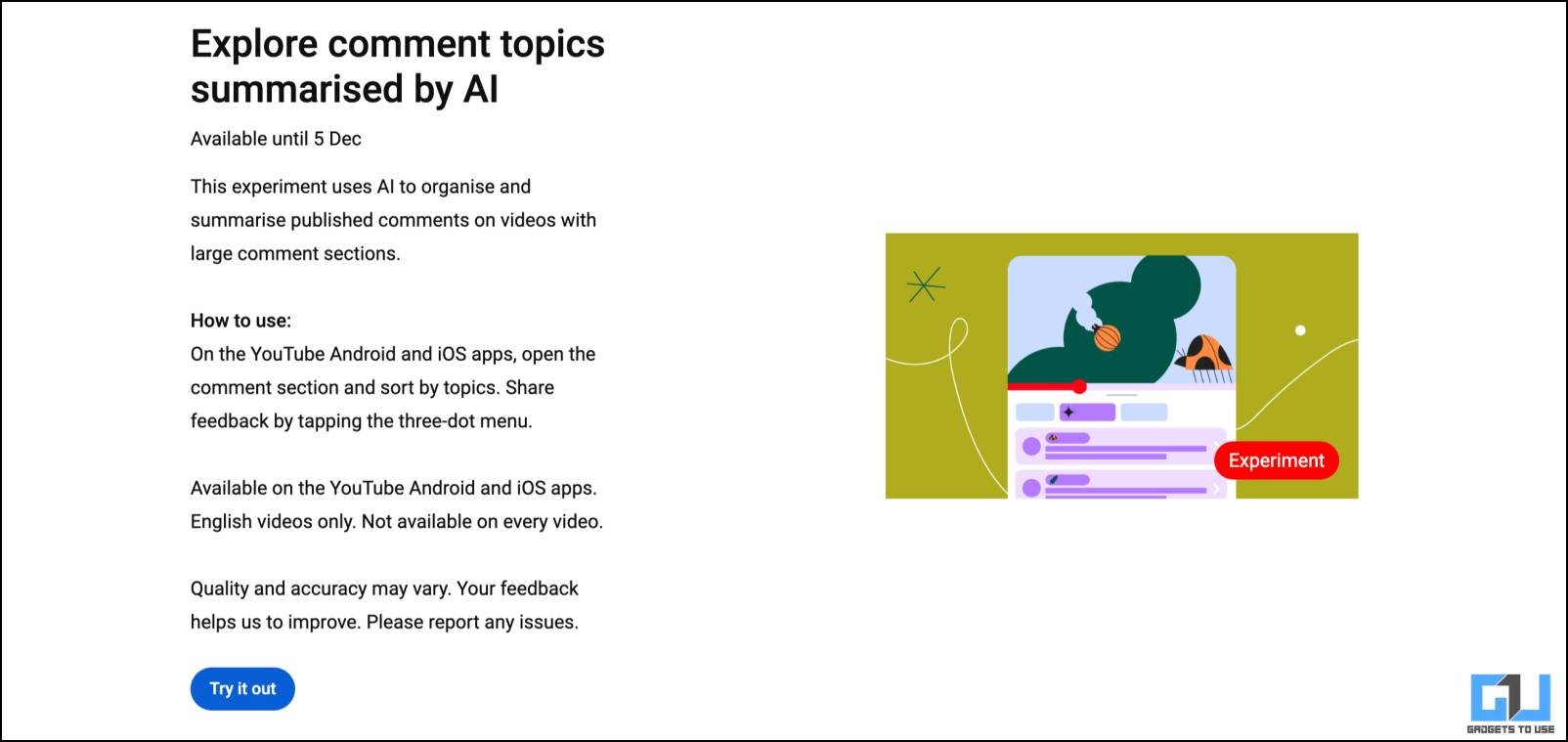 Google calls them experimental features because some of these tests never live up to see the final release. This helps Google streamline the data collection from the users testing beta features. Google will also be releasing some of the beta features to non-premium users as well, so this guide will also help you test them even if you are not a premium subscriber.
Method 1 – Enable Experimental Features on the YouTube Mobile App
You can easily enable the experimental features from the YouTube app's settings. Follow the steps provided below to enable these features individually.
1. Open the YouTube App and switch to the You tab.
2. Click the Settings icon in the top right corner.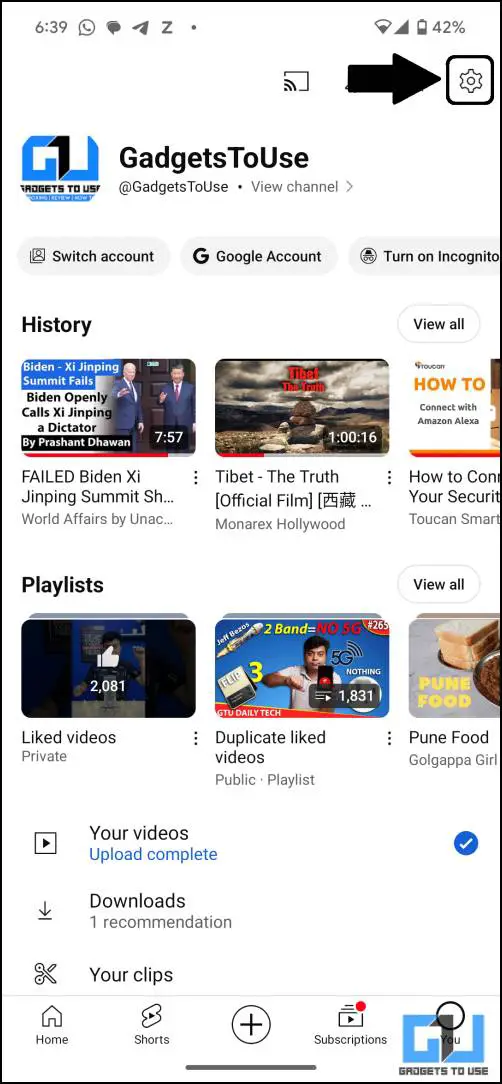 3. Select Try new features in the settings menu.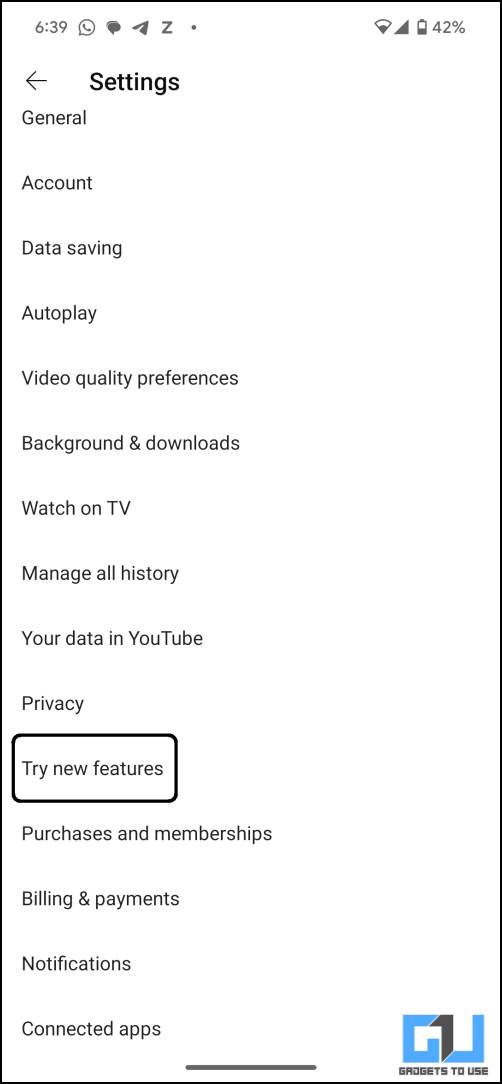 4. Here you will find the list of new features.
5. Tap the Try it out button to enable the said feature.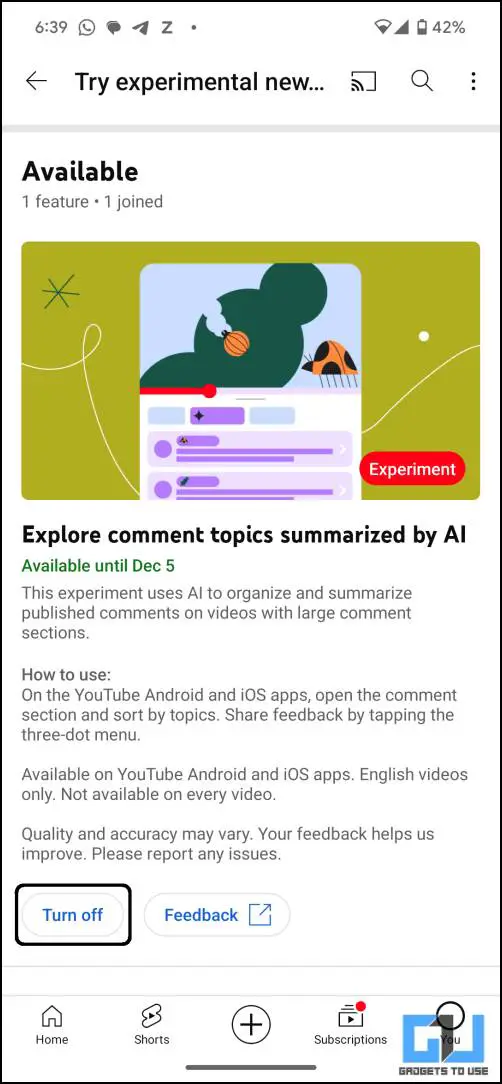 Once the feature is enabled, it will come into effect after some time on your app. You can also turn off these features if it doesn't suit your needs or affect the app's performance.
Method 2 – Enable YouTube Experimental Features on Desktop
The web version of YouTube comes with its own set of experimental features, which you can enable from the YouTube website. Follow the step-by-step guide to enable it on your YouTube account.
1. Open a browser on your desktop and navigate to this webpage.
2. Login to your Google account with a premium subscription.
3. The page will open with all the available features available to try out.
4. Click on the Try it out button to enable that feature.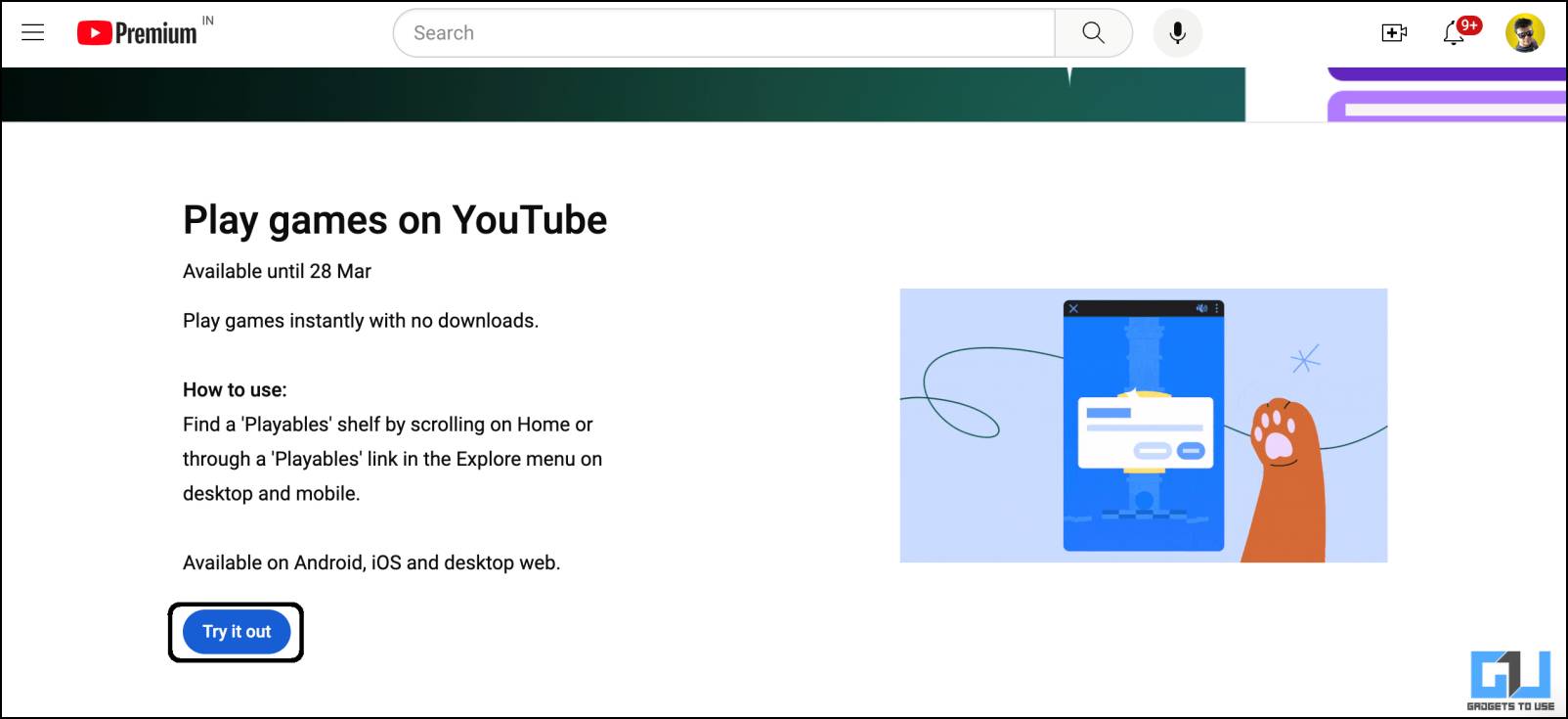 Now close the page and open YouTube in a new tab to experience the new features. If you don't see the new features working right away, give it a few minutes, return to YouTube, and try clearing the browser's cache.
FAQs
Q. How to Enable Experimental Features on YouTube?
You can enable the YouTube experimental features from the app settings. It can also be done from the desktop via the YouTube website. Find the step-by-step guide provided in this article above.
Q. Are These Features Available to Only Premium Subscribers?
Yes, the experimental features are available only to the premium subscribers. However, there are reports that YouTube will also expand the test to non-premium users.
Q. How to Disable Experimental Features on YouTube?
You can disable the features one by one from the experimental feature page. Once the feature has been finalized and removed from the experimental features list, it can only be disabled from its respective settings.
Wrapping Up
This is how you can enable the YouTube experimental features on your smartphone or desktop. You can always disable these features from the list easily when not required. Follow us on social media for more YouTube tips and tricks.
You might be interested in the following:
You can also follow us for instant tech news at Google News or for tips and tricks, smartphones & gadgets reviews, join the GadgetsToUse Telegram Group, or subscribe to the GadgetsToUse Youtube Channel for the latest review videos.