2 Ways to Use ChatGPT on Your Mac's Menu Bar
Since its launch ChatGPT's usage has increased by multifold, with new use cases emerging every now and then, to integrate it better into existing setups. This article will guide you through the easy ways you can similarly integrate ChatGPT on your Mac menu bar for easy access. Meanwhile, you can also check out our article on cool AI tools to create videos.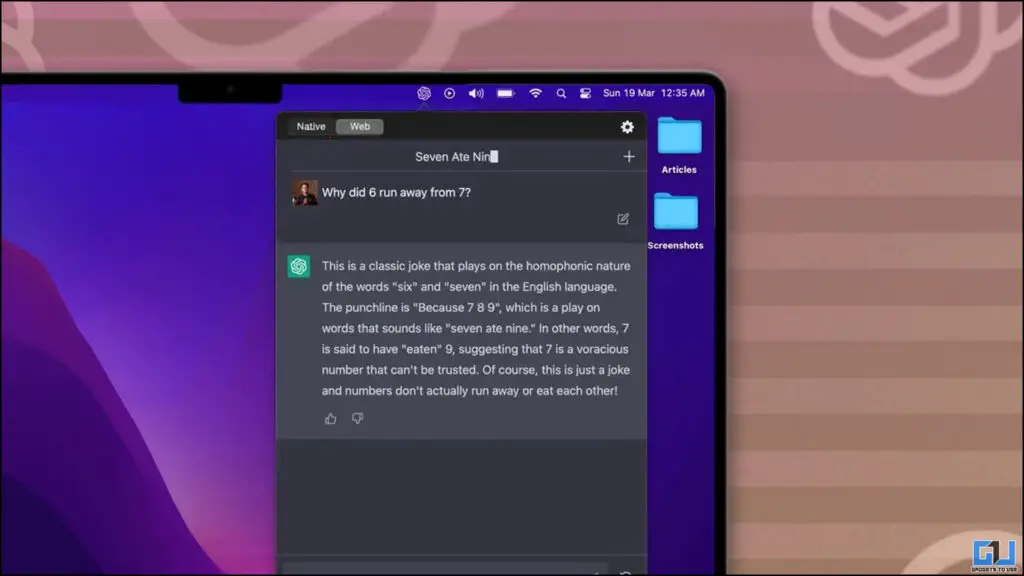 How to Use ChatGPT From Mac Menu Bar
Follow the ways listed below to use ChatGPT from your Mac Menu Bar so you don't have to visit their website again and again.
Using MacGPT Web
MacGPT as the name suggests is a ChatGPT tool for your Mac. It allows you to link ChatGPT directly into your Mac's menu bar. Here is how you can use it.
1. Visit the MacGPT's website from your Mac's computer, and click on the 'I Want This' button from the top right.
2. Under Name a fair price, you do have an option to willingly contribute an amount to the developer for this application, you can use it for free as well if you enter 0 (zero) as the amount.
3. Next, enter your email address and click on the Get button to download the zip file.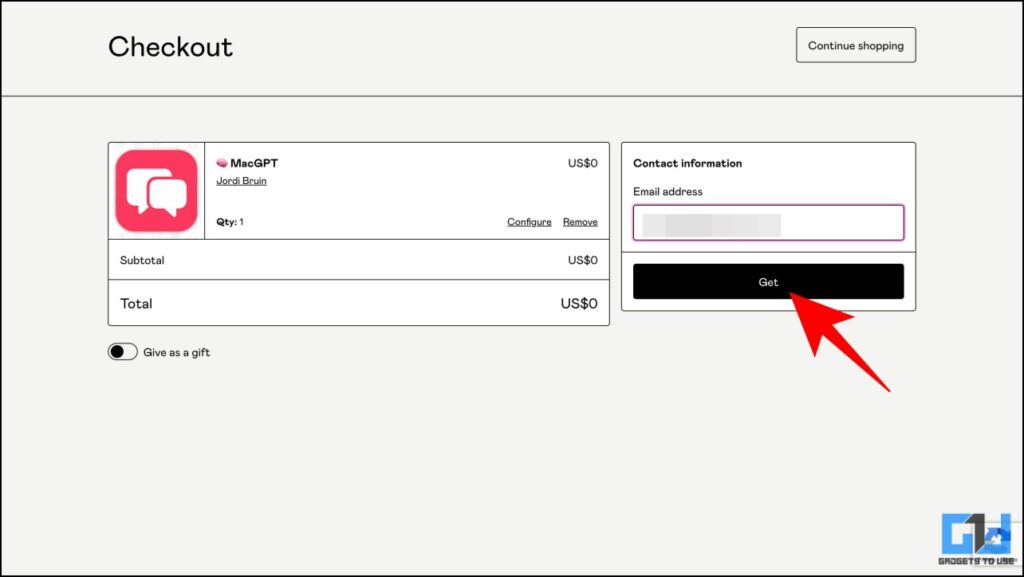 4. Once it has been downloaded unzip and install it on your mac computer.
5. Next, you need to click on the newly added ChatGPT icon from the menu bar and login into your Open AI account.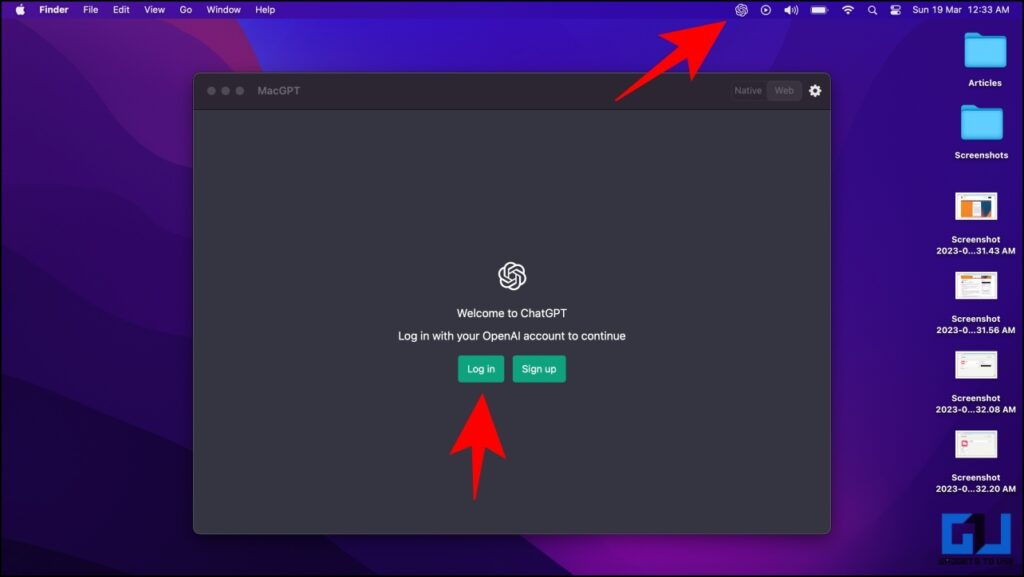 6. Now, you are good to go and can easily chat with ChatGPT directly from your mac's menu bar.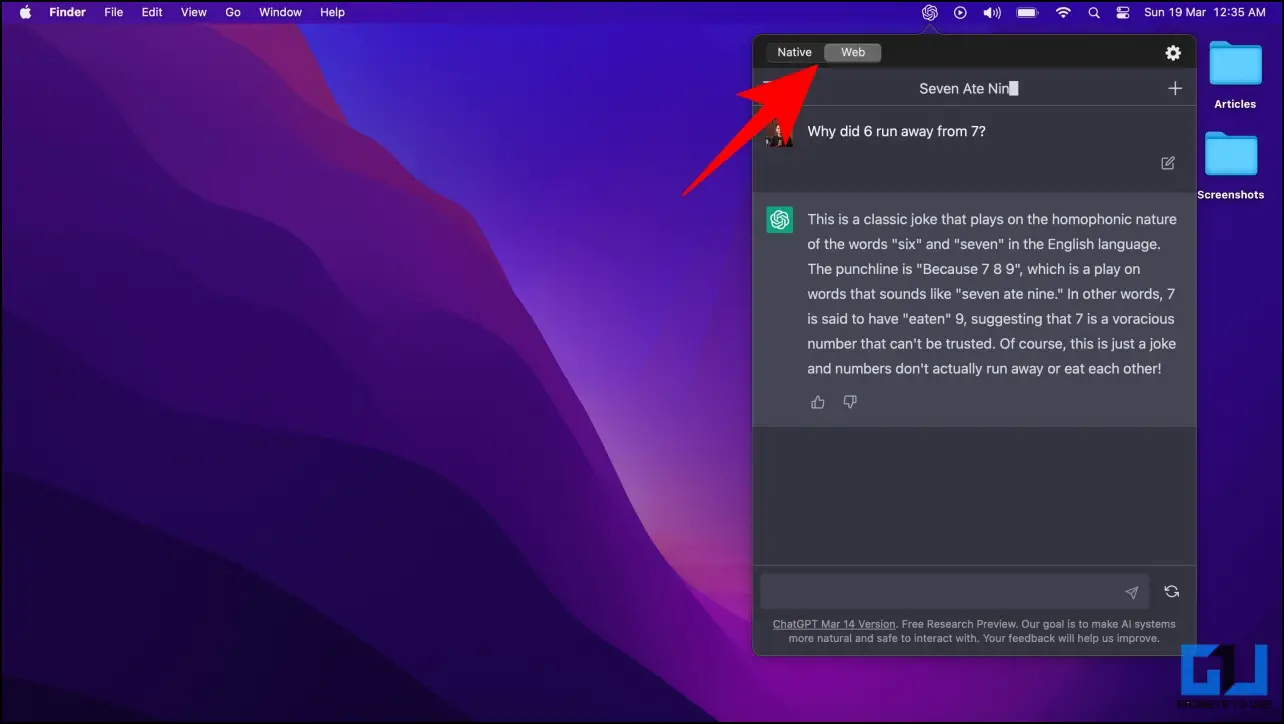 Using MacGPT API on Mac
Another way to use, ChatGPT on your mac is to use Open AI's API Key to connect ChatGPT to the MacGPT app. Here's how it can be done:
1. Visit OpenAI's website and generate an API key after logging into your account.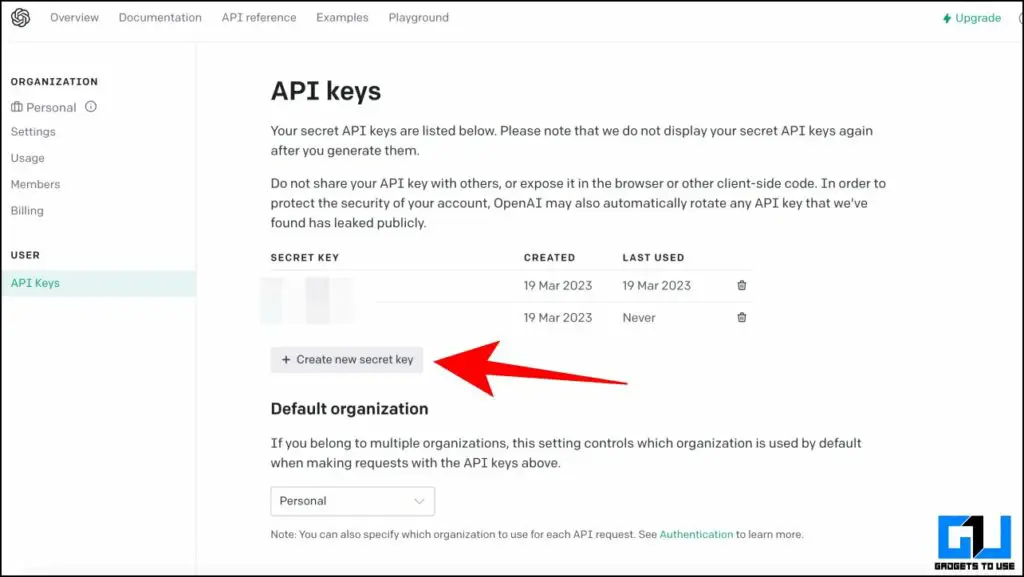 2. Now, paste the API key under MacGPT's Native tab and click on Submit.
3. This gives you the option to use ChatGPT directly on your mac.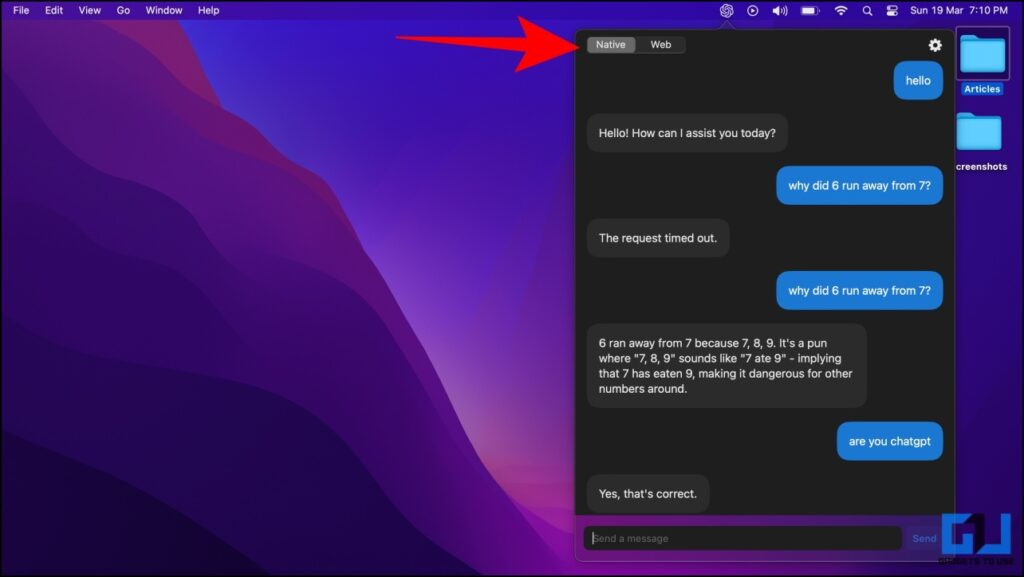 Now you will be able to interact with ChatGPT in a more convenient way instead of relying on the Web version.
FAQs
Q: How do I use ChatGPT on Mac?
A: You can use the MacGPT tools on your Mac and connect it to your Open AI account, to use ChaGPT on your Mac. Follow the methods mentioned above to learn the process.
Q: What is ChatGPT?
A: ChatGPT is an AI-Driven chatbot model, developed and launched by OpenAI in November 2022. It is built on top of OpenAI's GPT-3.5 and GPT-4 families of large language models and has been fine-tuned using both supervised and reinforcement learning techniques that have the ability to converse with you.
Q: How to Add ChatGPT to My Mac's Menu Bar?
A: You can follow our article above to integrate ChatGPT into Mac's menu bar using the MacGPT tool.
Q: Is MacGPT free of charge?
A: While you do have the option to contribute to the developer for the MacGPT application. You can also use it free of charge as well by entering 0 (zero) as the contribution amount.
Wrapping Up
So that's a wrap. We hope the article helped you add ChatGPT to your Mac menu bar. If you found this guide helpful, then share it, and check out more tech tips and tricks linked below. Stay tuned to Gadgets To Use for more such reads.
Also, Read the following:
You can also follow us for instant tech news at Google News or for tips and tricks, smartphones & gadgets reviews, join GadgetsToUse Telegram Group or for the latest review videos subscribe GadgetsToUse YouTube Channel.