5 Ways to Stop Android Phone From Charging Above 80%
Your Android device's battery health is at risk if you forget to disconnect your charger and leave it on for long overnight charging. But what if there is a way to automatically turn it off after a certain limit? Keeping this in mind, we have crafted this guide to demonstrate several effective methods to stop Android phones from charging above 80% or a set limit. Furthermore, you can learn to limit your MacBook Charging to 80% for improved battery health.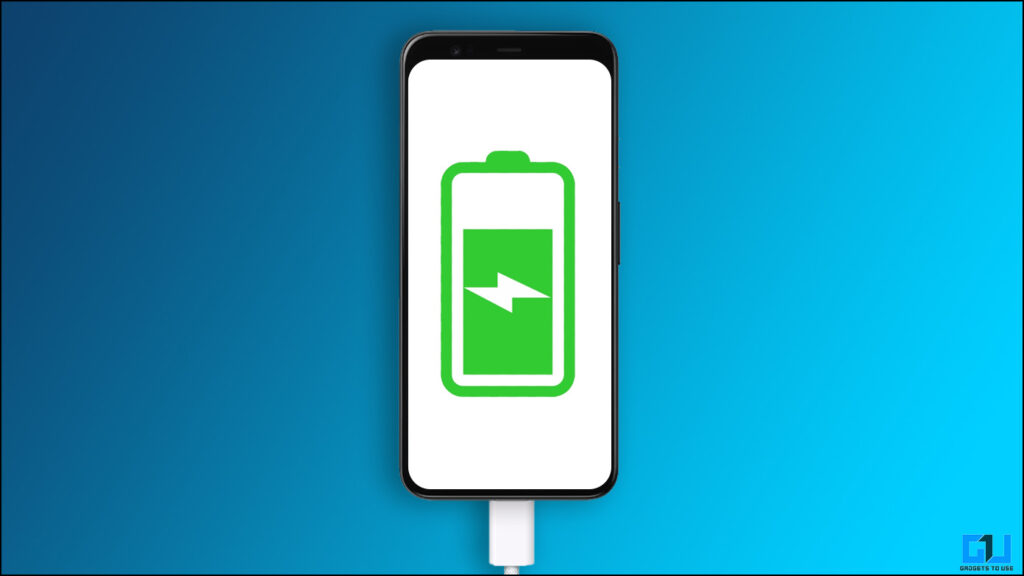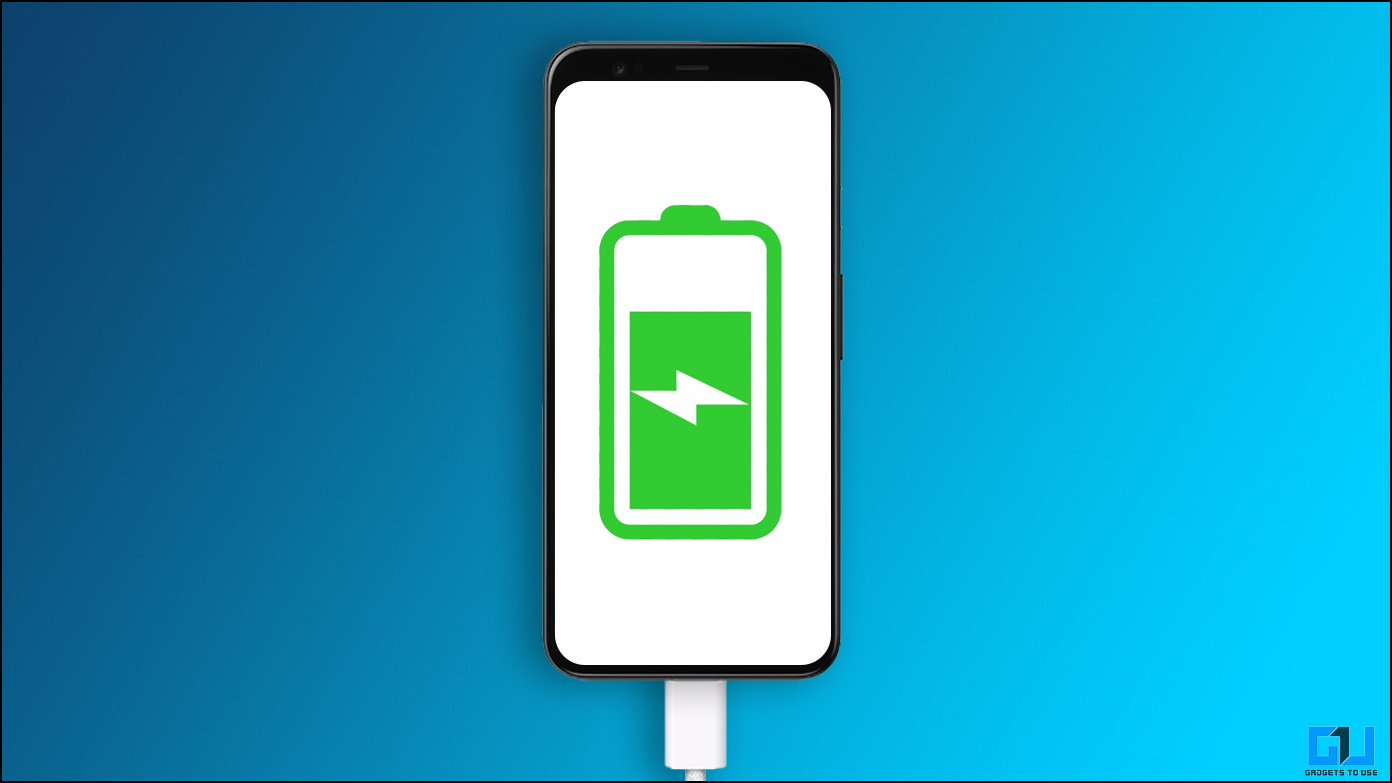 How to Stop Android from Charging After 80% or Set Limit
Charging your Android phone in a controlled manner can not only reduce overheating but also prolongs the battery life. Research suggests that charging your device's battery juice at around 80% maximizes its efficiency. However, achieving the same can be a difficult task. Let's quickly look at five different ways to stop Android charging after 80% or set limit.
Enable Protect Battery Feature on Samsung Phones
Samsung devices come pre-equipped with a battery safety feature known as 'Protect Battery,' which limits the phone charging to 85%, extending its life span. Here's how you can turn it on:
1. Open the Settings app and tap on the Battery and Device Care option.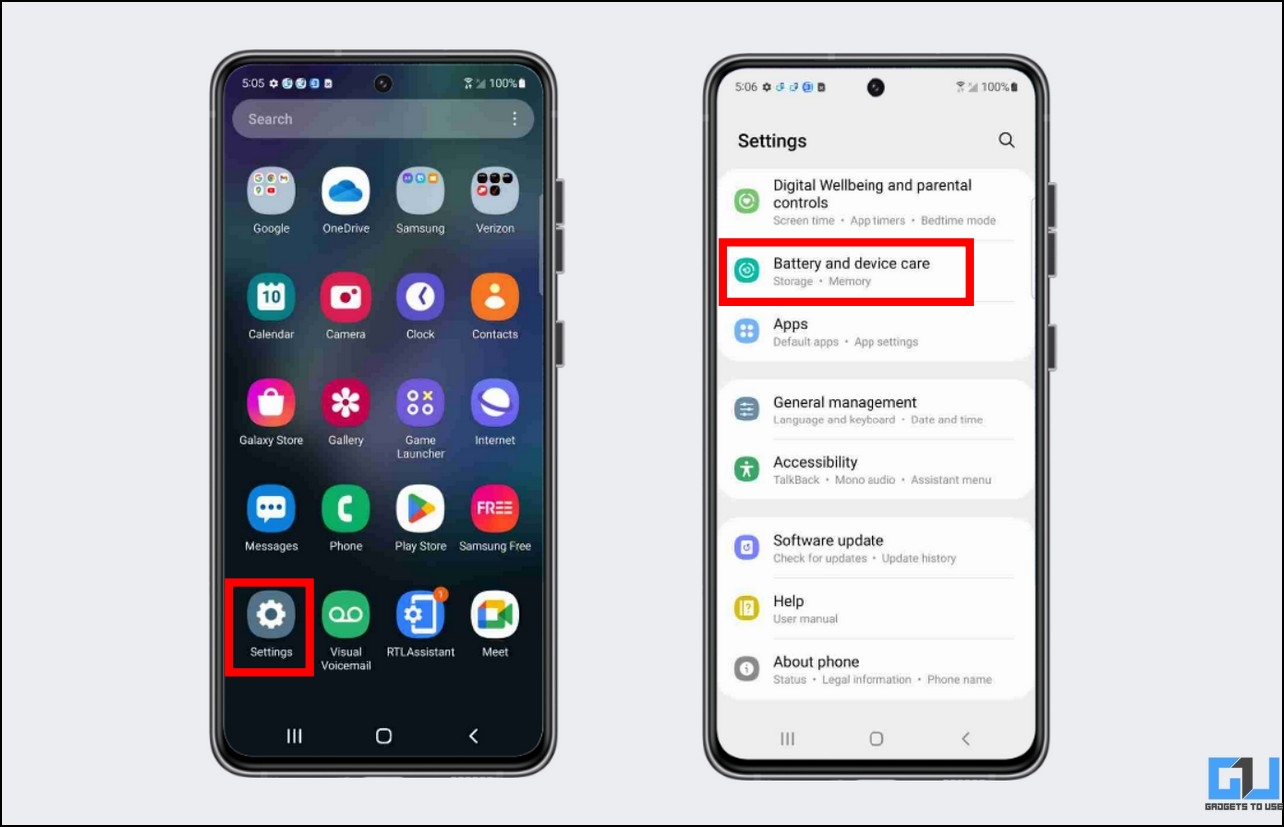 2. Next, tap on your current Battery status and access the More Battery Settings.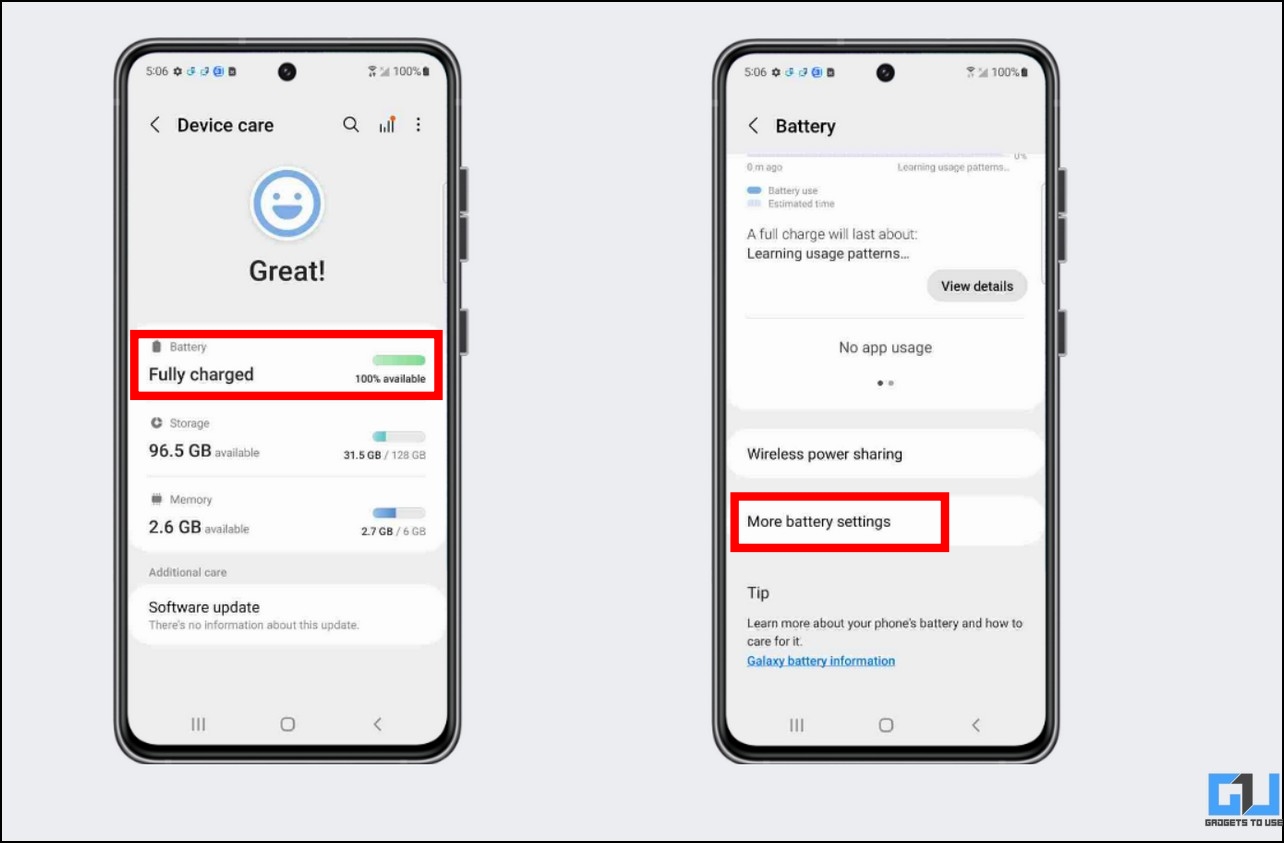 3. Finally, turn on the toggle for the Protect Battery feature.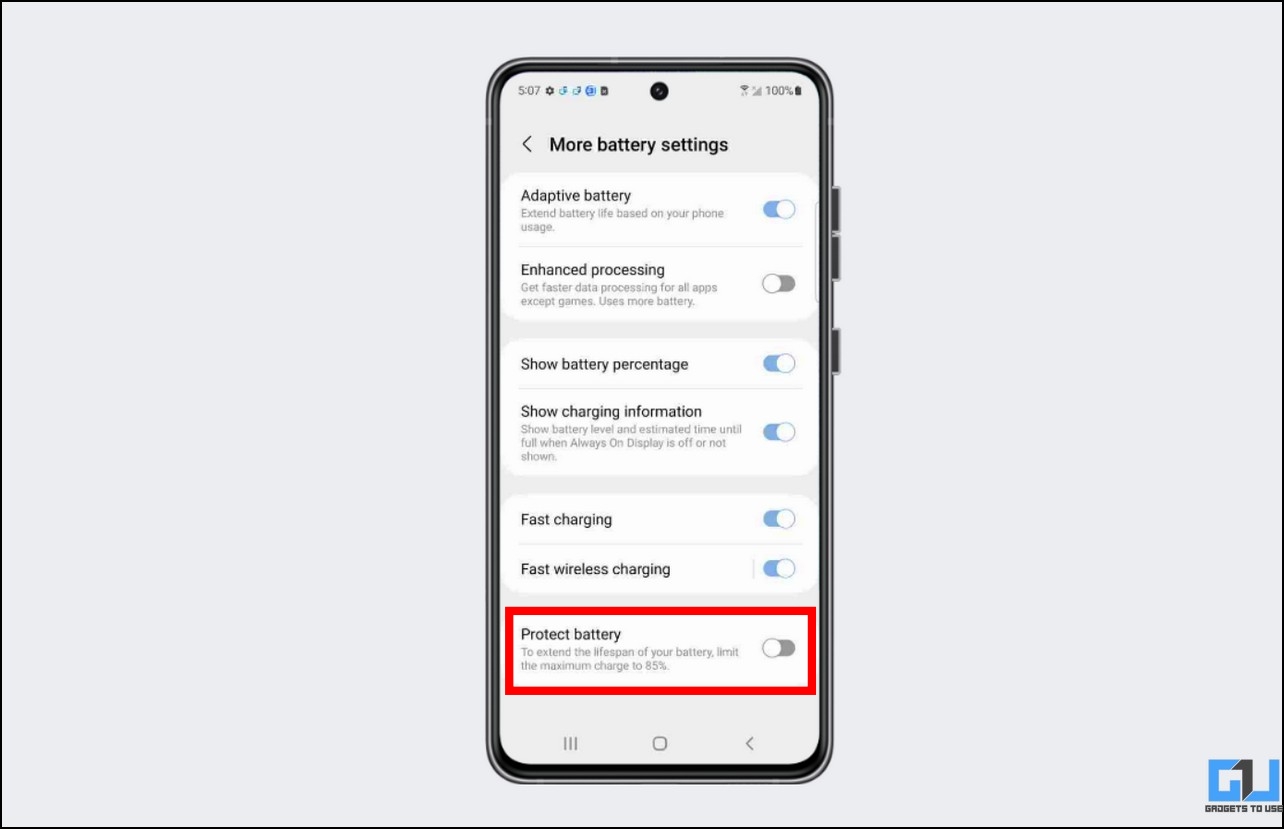 Set a Charging Alarm to Stop Android Charging Above 80%
If your Android phone doesn't have an in-built charge-control feature like Samsung's Protect Battery, you can install the Charge Alarm app from Google Play Store to get notified when your phone reaches a certain battery level. Here's how you can use this app to your advantage:
1. Install the Charge Alarm app from Google Play Store and launch it on your phone.
2. Next, enable the toggle for the Full Battery Alarm and set the desired battery value to start it. Once your device reaches the set battery limit while charging, you will receive an audio alert notifying the same.
3. To customize the alert ringtone, expand the Gear tab at the top and choose your desired ringtone to get notified.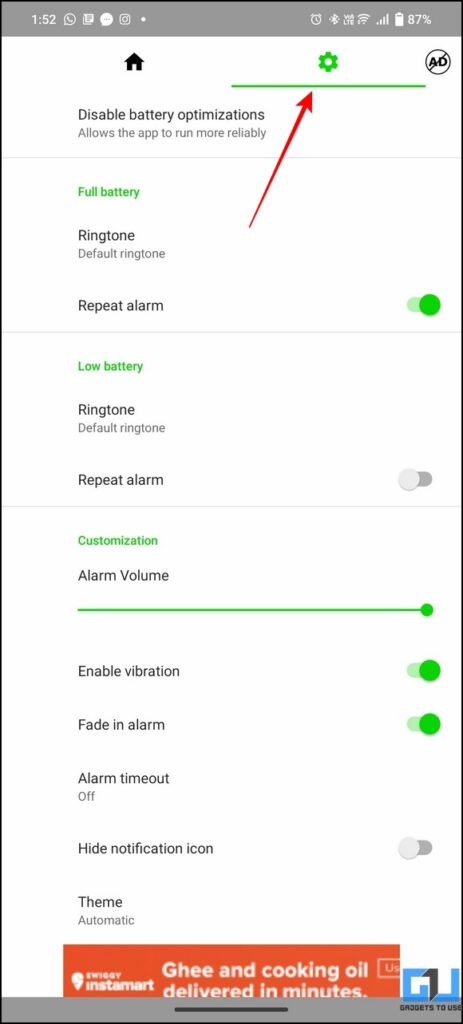 Utilize Battery Safety Feature on Pixel Devices
To get the most from your flagship Google Pixel phone, Google has implemented an 80% charging limitation that gets activated when certain device conditions are met. If your Pixel phone is on a continuous charge under high battery drain conditions such as gaming or prolonged charging for four days or more, it automatically restricts the device charging capability to 80% temporarily to optimize battery health. When this feature is on, you will see the 'Optimizing for Battery Health' notification under the Settings app or on the Always on Display. Once the device normalizes, the feature gets automatically disabled, which can be confirmed by charging your phone to 100%.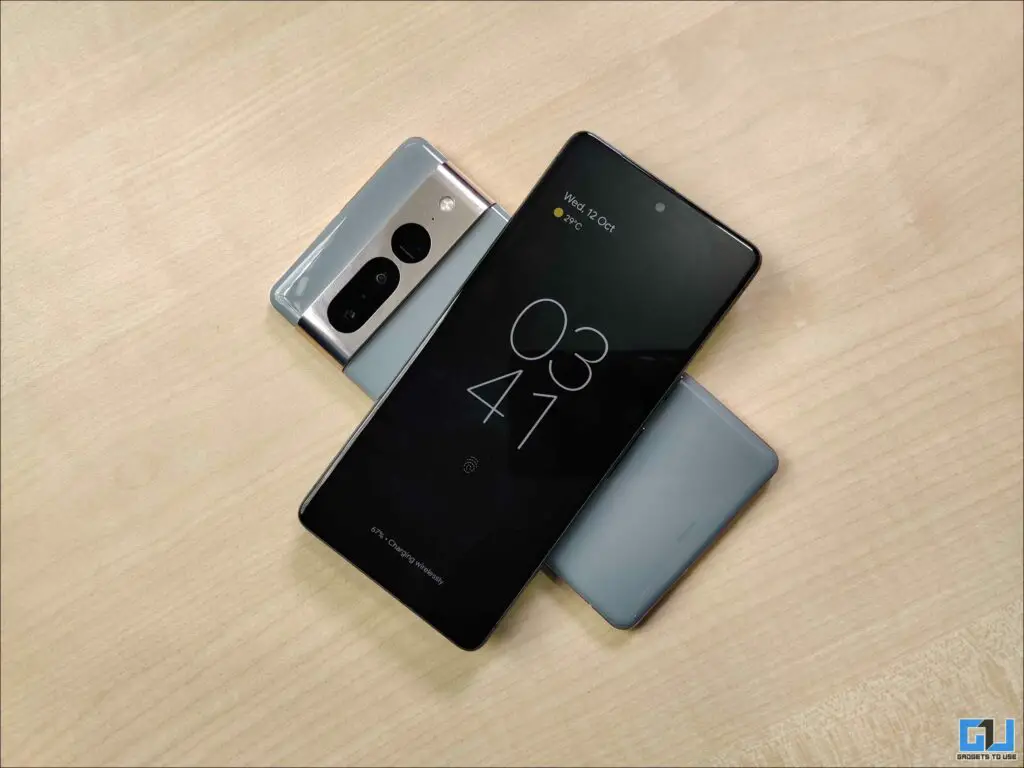 Pro Tip: To disable the Battery Safety feature on Pixel phones, restart your phone and wait 10 minutes to get the phone back to normal charging conditions.
Use Smart Devices to Stop Android Charging After 80%
It is rightly said that necessity is the mother of invention. Some tech companies like Chargie have developed a pen-drive-sized module to set a custom charging limit for your smartphone. This module connects in between your charging port and phone, allowing you to control different charging parameters, such as speed and limits, via its app.
The microcontroller present inside the module is controlled by the mobile app that uses Bluetooth to control or cut off device charging after a set limit. If you live in the US, you can buy ' Chargie ' from the official website or buy a similar smart device from Amazon India.
Root your Android Phone to Set Custom Charging Limits
Last but not least comes the option to root your Android phone to set custom charging limits. Once you've rooted your Android phone, you can control even the basic feature of it, such as charging, to configure it to your preference. The Charge Control app on the Play Store is one such third-party app (requires root access) that allows you to easily control the charging parameters such as speed and limit. However, we do not recommend rooting your phone, as it voids the warranty and comes with a risk of turning your phone into a dead paperweight.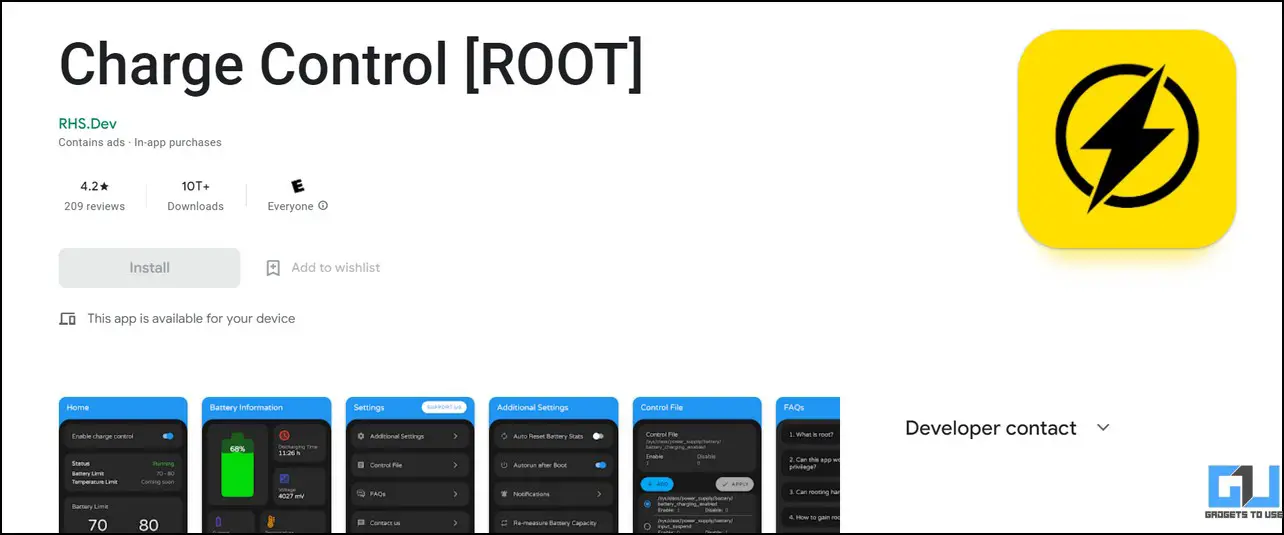 Bonus Tip: Enable Adaptive Charging to Preserve Android Battery Health
Besides setting custom charging limits to improve battery health, most Android devices have the feature of Adaptive Charging that has been specially designed to prevent your phone's battery from degrading. Follow our detailed explainer on Enabling Adaptive Charging on Android and iPhone to achieve the same.
FAQs
Q: How to stop a phone from charging beyond 80% without rooting it?
A: You can follow the methods listed in this explainer to stop your Android phone from charging beyond 80% without root.
Q: How to Stop my Samsung phone from Charging above 85%?
A: You need to turn on the Protect Battery feature on your Samsung phone, to achieve the same. For detailed steps of the first method listed in this guide.
Wrapping Up: Extend your Android Phone Battery Life!
These are several nifty methods to stop your Android phone from charging above 80% or desired limit. If you find this helpful, share it with your friends, and help them get the best battery life. Stay subscribed to GadgetsToUse, and check the below links for more informative walkthroughs.
Also, Read:
You can also follow us for instant tech news at Google News or for tips and tricks, smartphones & gadgets reviews, join GadgetsToUse Telegram Group, or for the latest review videos subscribe GadgetsToUse Youtube Channel.