6 Ways to Read and Edit PDF Files for Free on Windows
You must require some good PDF editors to deal with PDF files daily. So today, in this read, we bring you some of the best tools to read and edit PDF files, making your job easier; the icing is these are entirely free to use. We tried every tool listed here to ensure you get the best experience with these services so that you don't have to pay for any PDF editing service. Meanwhile, you can also learn to fix can't print PDF in Windows 11.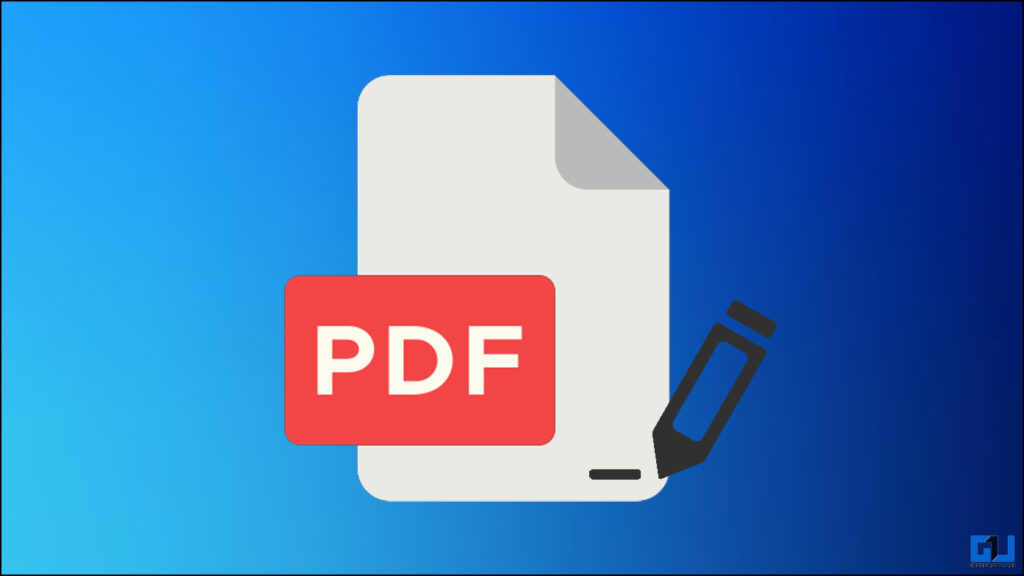 How to Read and Edit PDF Files on Windows for Free?
The tools and services listed here include online and offline PDF editors. These tools allow you to read, edit and convert PDF files, so choose the best one according to your need.
Method 1 – ILovePDF
ILovePDF is a website with many tools to work on your PDF files; these tools are 100 percent free. There is also no limit on how many pdf files you can edit daily. A desktop installer version allows you to edit PDF files without internet connectivity.
Whether it is conversion or compression of the PDF files, you can do that for free. One drawback to this type of tools website is that you need to look for the correct tool you want at the moment, like if you only want to add a watermark or compress many PDF files daily.
Our Experience
My experience with this tool is very positive, but as I said before, it depends on person to person and the use case. But I must say it is very impressive without any ads whatsoever anywhere on the website. ILovePDF is also available for Android and iOS devices if you want to work on PDF files on the go.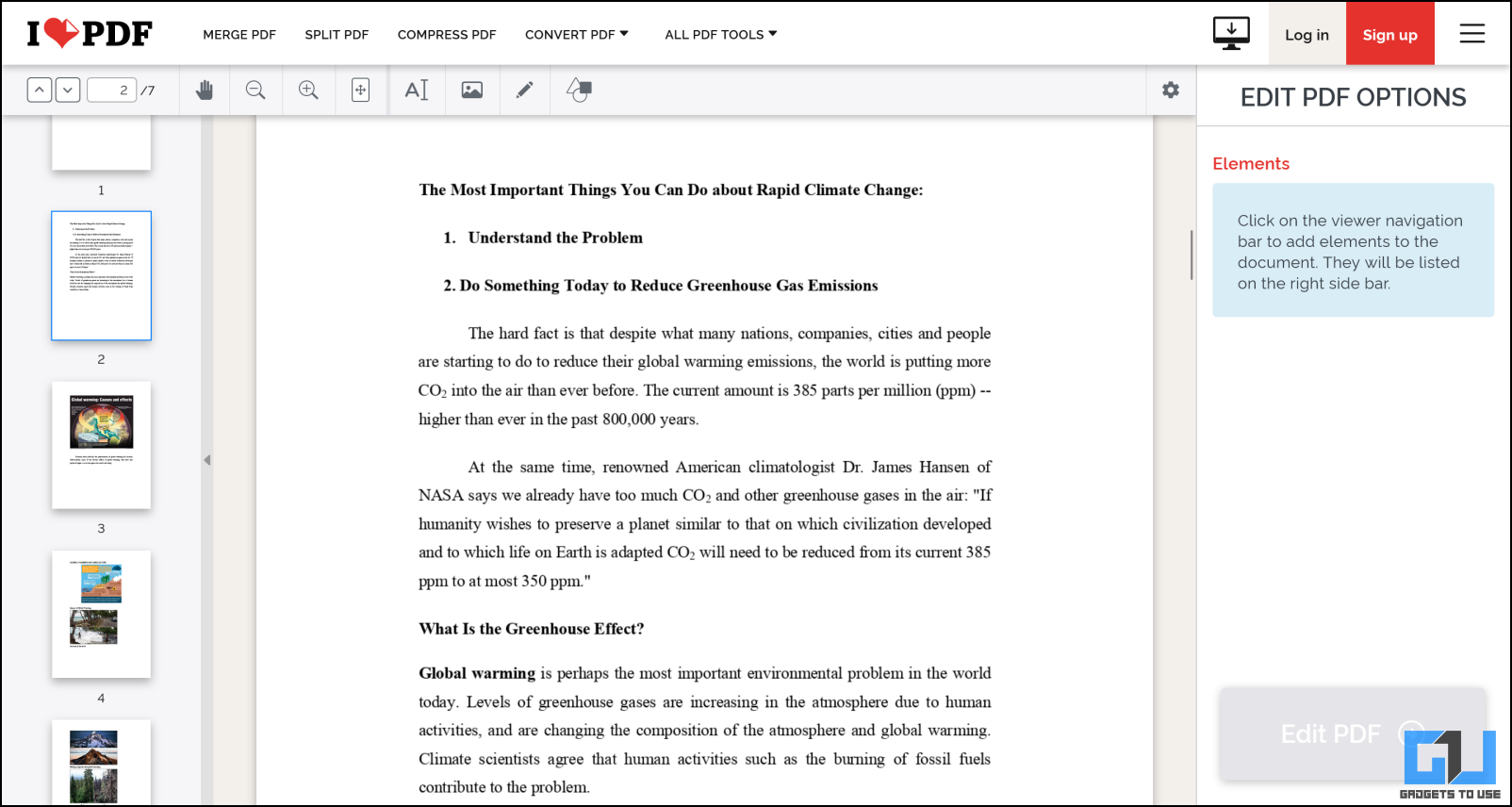 Method 2 – DocMadeEasy
DocMadeEasy is another website like ILovePDF with dozens of PDF tools. This service, however, has limited access for free users. But it is a potent tool that lets you do multiple things in a single window. You can do some deep editing to the pdf file by adding or removing text and even adding images. It can be used to make minor corrections to a PDF file.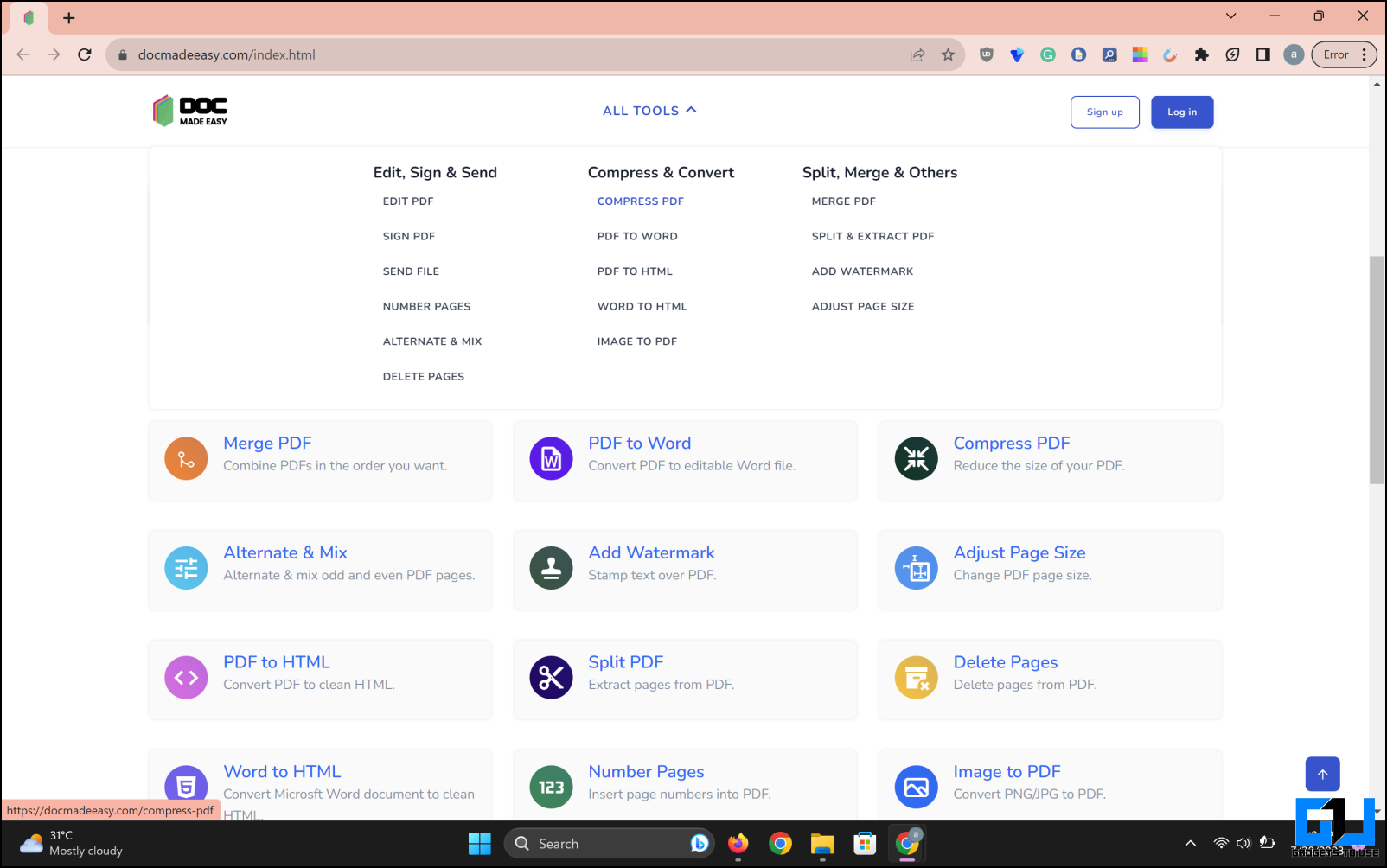 It also offers markup features like adding a note, date, line, thumbs up, check mark, and more to the PDF file. A signature feature lets you create a custom signature or upload one on the PDF files. Once satisfied with the results, you can download the edited PDF files without ads or waiting time. There is even an encrypted PDF file sender, offering password protection for PDF files.
Our Experience
My experience with the services is mostly positive; it lets you do a lot of customization on PDF files compared to other services. The user interface is not intuitive, and I couldn't locate all the options during my usage because of the wrong color scheme. The file size and file number limitations are the only drawback of this service.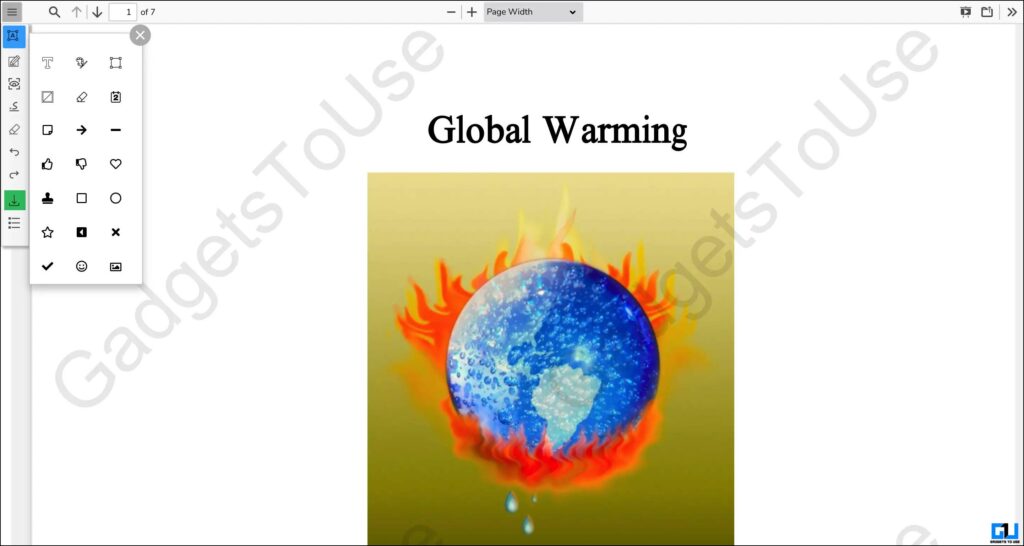 Method 3 – PDFgear
PDFgear is an offline tool for Windows to edit PDF files without an internet connection. This tool is, again, completely free to use without a single paywall attached to it. The user interface is also straightforward and minimal, which makes it easier to use for students and even people who are novice PC users. It has a nice PDF viewer, can be installed on your Windows PC, and opens all sorts of PDF files to view or edit.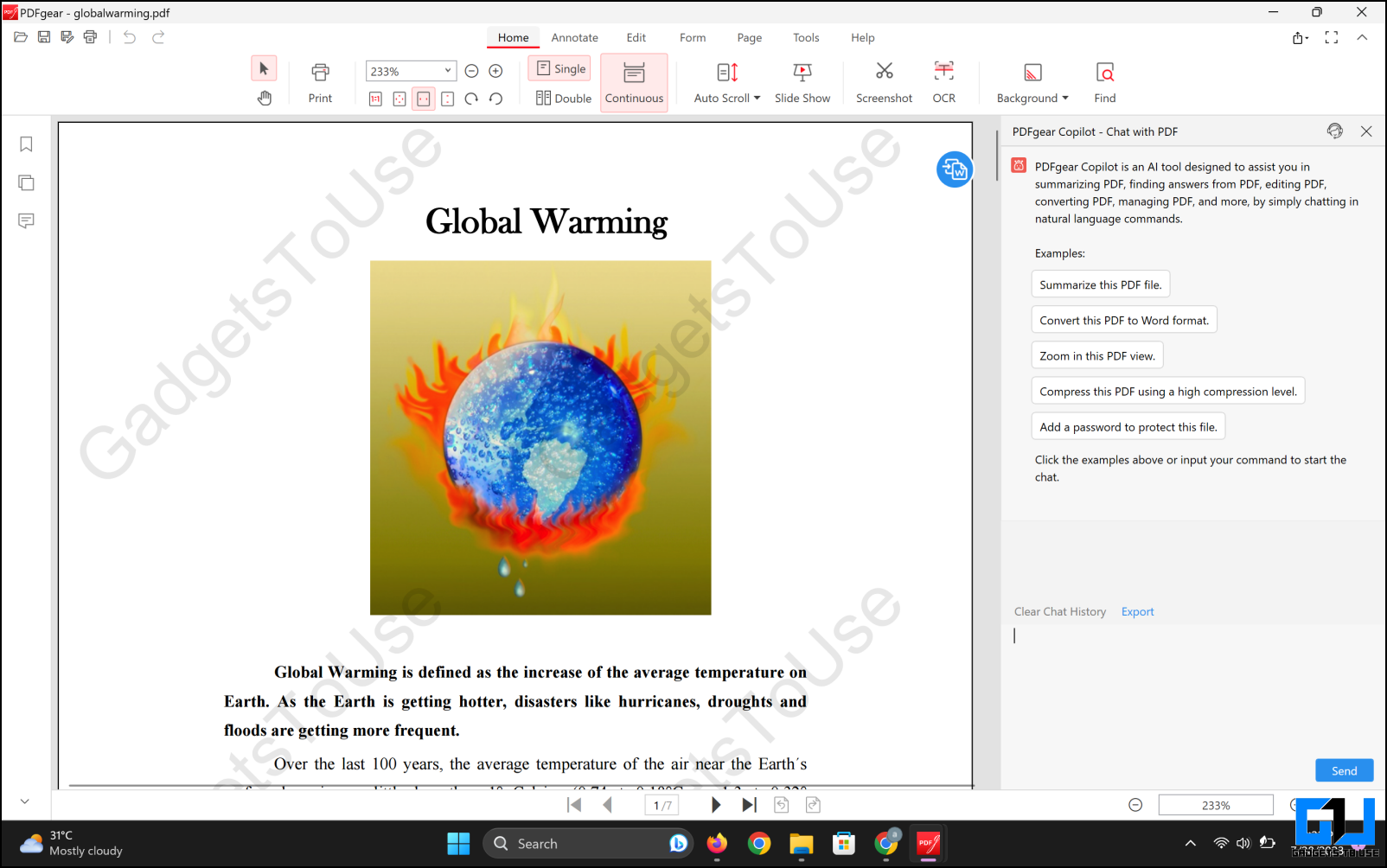 It is a very advanced tool with an AI-powered assistant built right into it. You can also ask the assistant to summarise the whole PDF file or ask questions related to that PDF. Unfortunately, it needs the Internet to work, but except for the assistant, every other tool is free and does not require the Internet. It even converts the PDF to other formats instantly from the viewer.
Our Experience
I found this tool powerful yet easy to use and quick to perform tasks. It comes with a password remover tool which is very useful at dire times. After using it for some time, I loved this tool, and I might not use any other tool after this, and I believe it will be the same for you once you try it.
Method 4 – Canva
Canva is well-known among graphics designers for creating amazing graphics using a drag-and-drop editor. But Canva also has a secret PDF editor, which most users aren't aware of, and it works similarly to the graphic designer tool. You must upload the PDF file to the Canva website, and the online editor will open, where you can edit and download the final PDF file on your PC for free.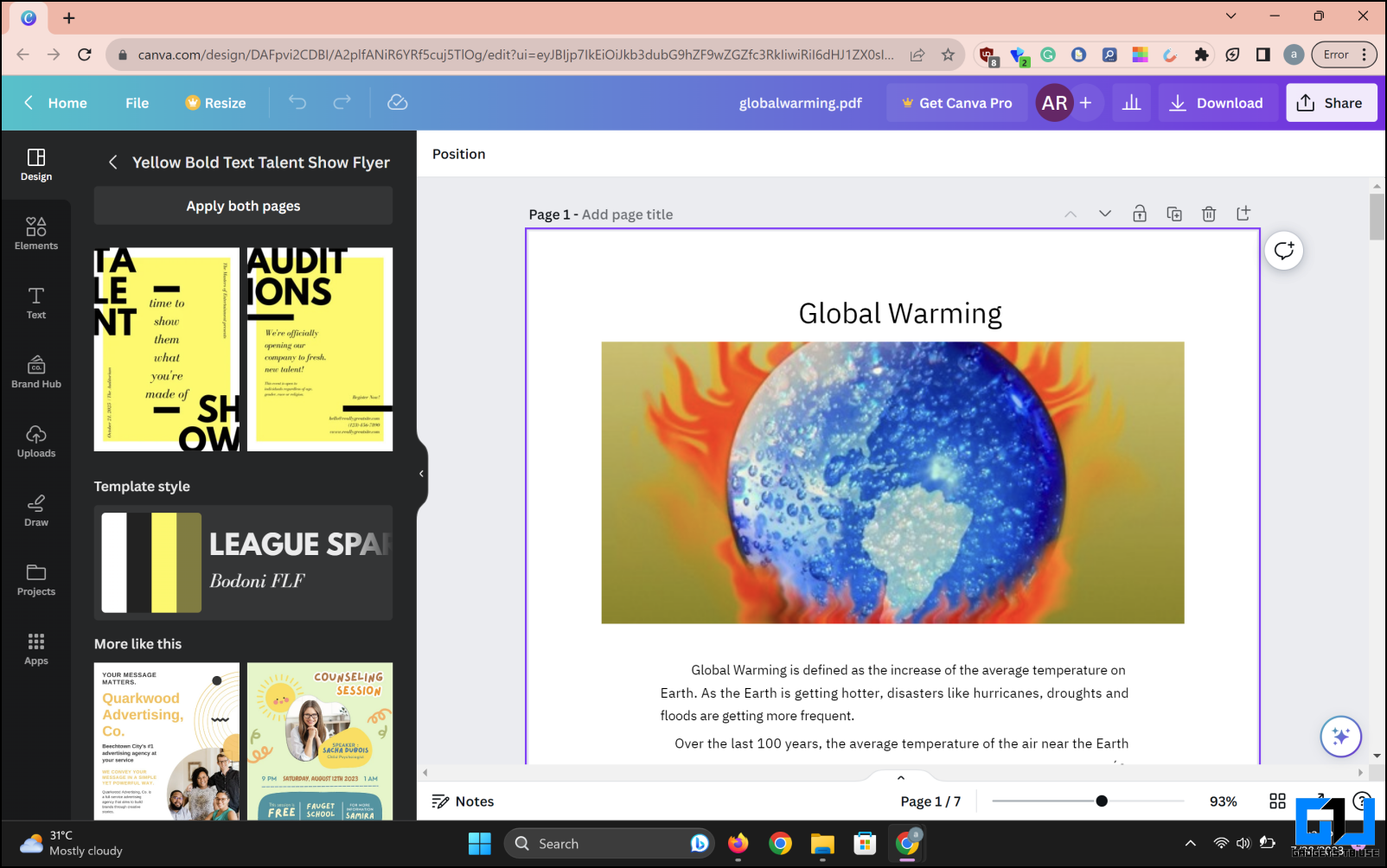 You can edit the PDF file to its full extent; the text and images can easily be edited or replaced. New graphics can be added or drawn on the pages to make the PDF exciting. Edited PDF files can be downloaded in a print-friendly format to ensure that your documents look perfect when you print them.
Our Experience
I have been using the Canva service for a very long, but I never knew about this feature of Canva. Now I can use my graphic designing skills to make my document files more appealing. Canva offers many features, and it comes down to your imagination as the limit of what you can do on a PDF.
Method 5 – TinyWow
TinyWow is again a reputed service for its variety of free online tools. There are converters, creators, and editor tools for various file types. With over 45 PDF tools, you can edit your PDF files the way you like. A unique feature of the TinyWow service is to convert a whole website into a PDF file.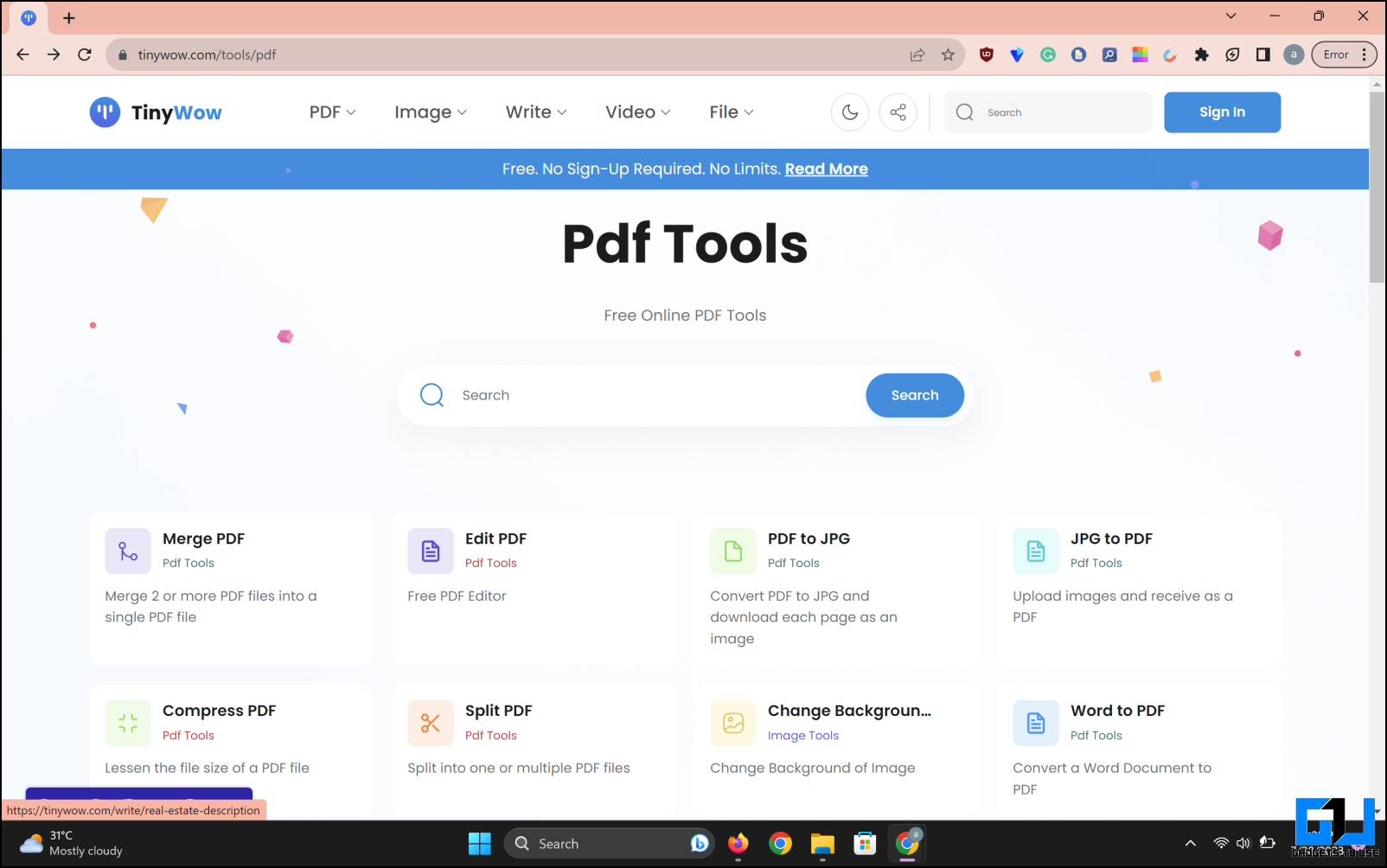 TinyWow has some very unique tools that you won't find anywhere else. For example, the watermark remover tool can remove watermarks from PDF files for free. Another one is rotating a PDF and cropping a PDF tool, which is rare for any other service.
Our Experience
I have been using TinyWow for a very long time, and most of the time, I use converters that work flawlessly. This is best for someone who converts a lot of files daily. The best part about this tool is that the files you upload will be deleted after one hour, which is great for people concerned about privacy.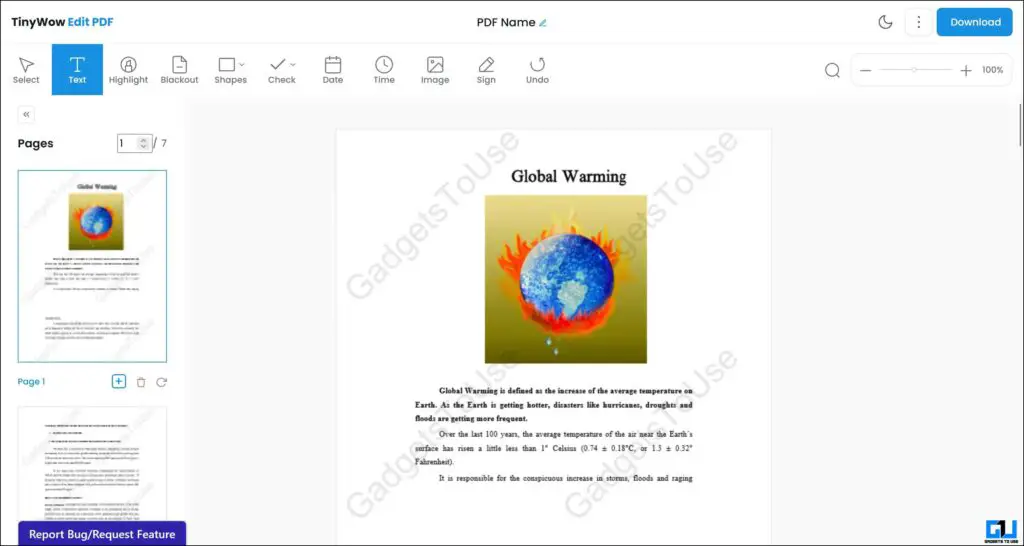 Method 6 – Smallpdf
Smallpdf is a Chrome extension that lets you work on PDF files when you preview them on Google Chrome. This extension adds a small button on the browser. Now you don't have to go on any website to edit your PDF files. You can preview them on your browser and edit the files right there.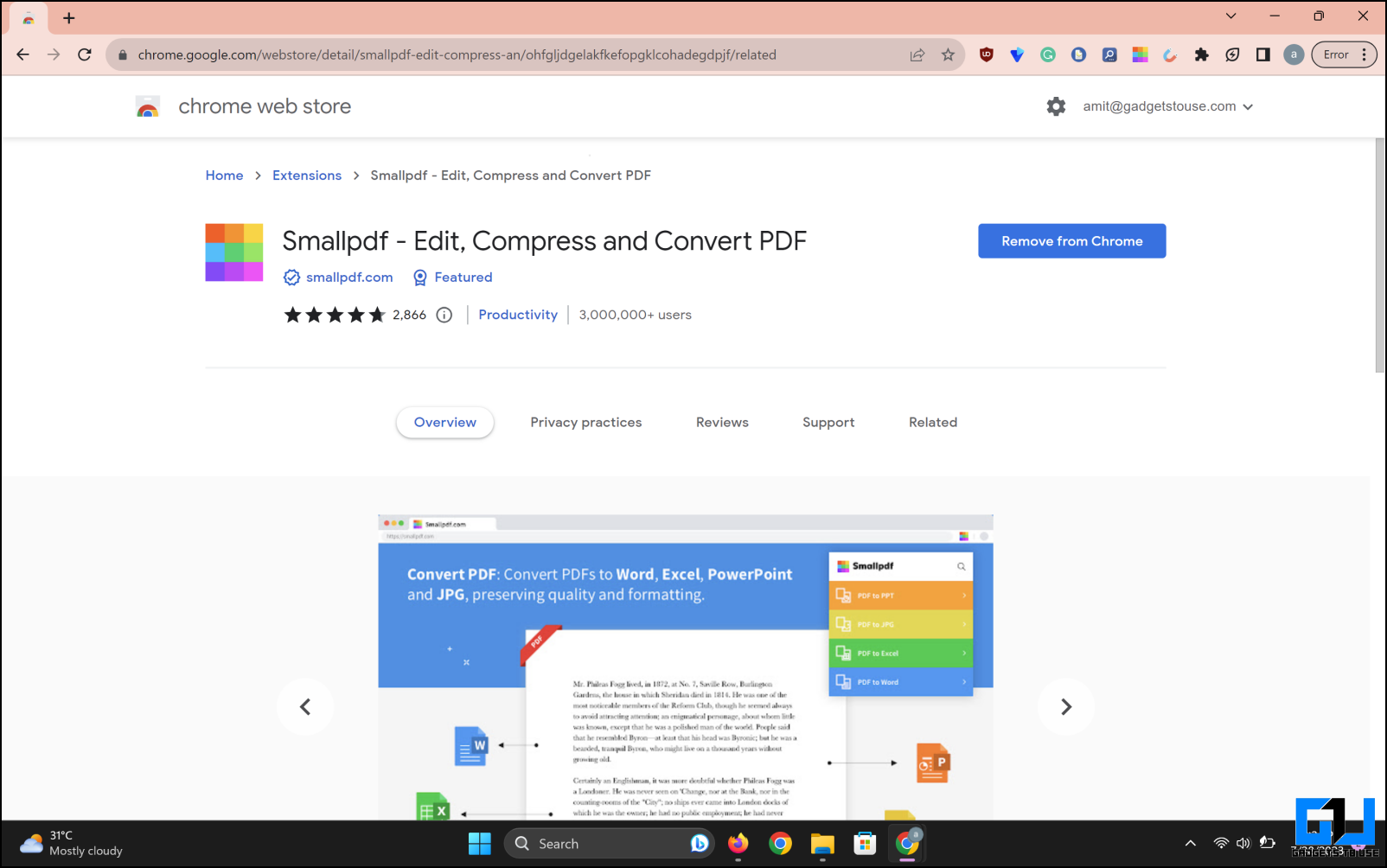 Install the extension on your Google Chrome and pin it on the top bar. Then you can click the extension and choose the desired tool from the list. It will open a webpage to upload the PDF file and edit them immediately. This extension has no paywall; it is just a simple list of tools readily available on the browser.
Our Experience
This tool links to the different PDF editor tools but is very convenient. You don't have to search the website for the desired tool. Just open the menu and select one from the list. The best part about this tool is that there is no limit to how many times you can use this tool.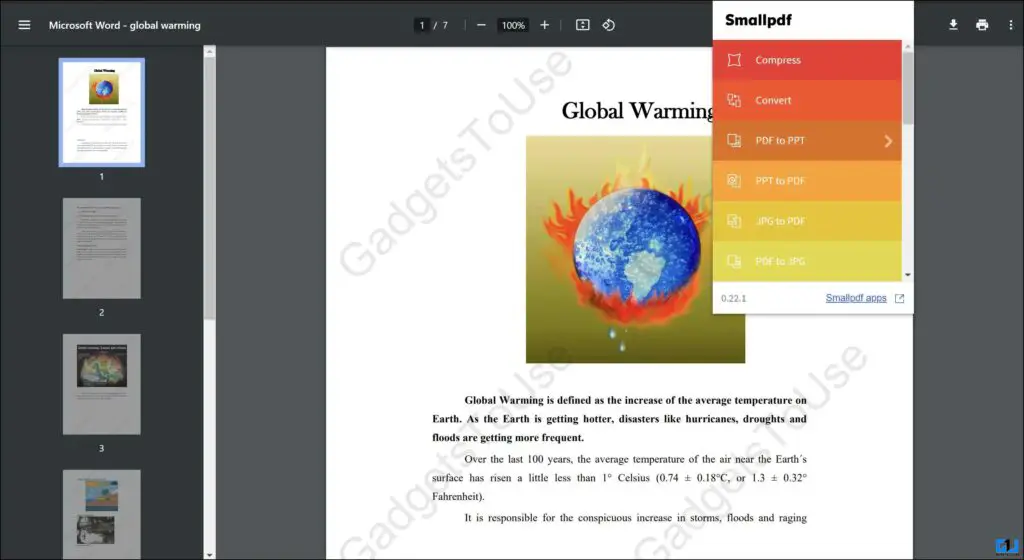 Wrapping Up
These are the best tools to help you quickly read and edit PDF files and save money. These free tools do not come with any paywall or daily limit. Check the list below to learn how to edit PDF files on devices other than Windows. Stay tuned to GadgetsToUse for more such reads.
You might be interested in the following:
You can also follow us for instant tech news at Google News or for tips and tricks, smartphones & gadgets reviews, join GadgetsToUse Telegram Group, or for the latest review videos subscribe GadgetsToUse Youtube Channel.