7 Ways to Copy or Click Links in Instagram Post Caption
Often while browsing through Instagram we come across instances where you might wish to open certain links via a post's caption. However, unlike other social media websites, Instagram doesn't allow clickable links on its posts. However, if you are wishing to click the Instagram caption link, here are the easy ways to do so. Meanwhile, you can also follow our article on quick ways to copy text from images.
Click Instagram Caption Link Area or Copy Link Text
Instagram does hold a patent to allow adding clickable links to its posts for a small fee (the patent mentioned $2). So there is a good possibility of it coming to the app in the future. Meanwhile, we can follow these steps to access links from Instagram captions.
Screenshot and Extract Text
One easy way to quickly access Instagram links is by extracting the text from the post and pasting it directly into your browser. If you are using an iPhone, you can easily follow the steps below.
1. Screenshot the Instagram post's caption from your iPhone.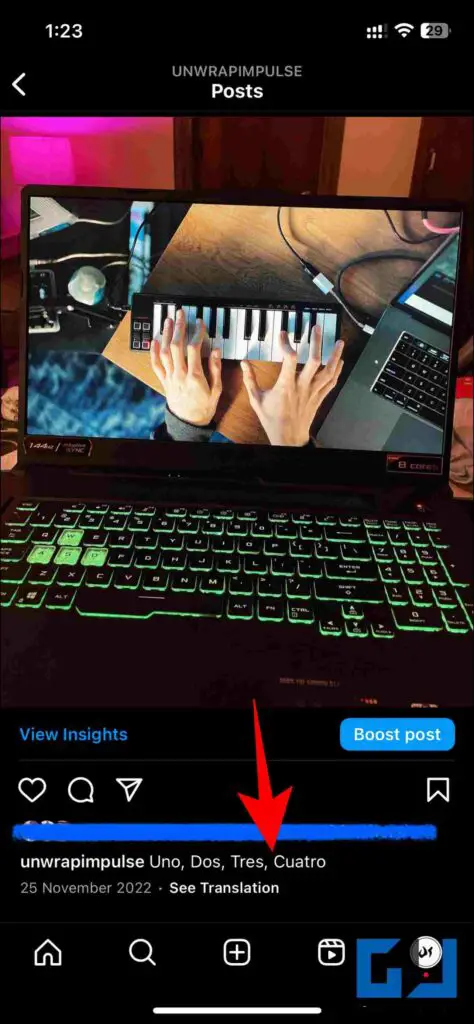 2. Go to the Photos (Gallery) app and locate the screenshot.
3. Double-tap on the text. Your iPhone will automatically try to read it. Once you have highlighted the required link, copy it from the pop-up menu.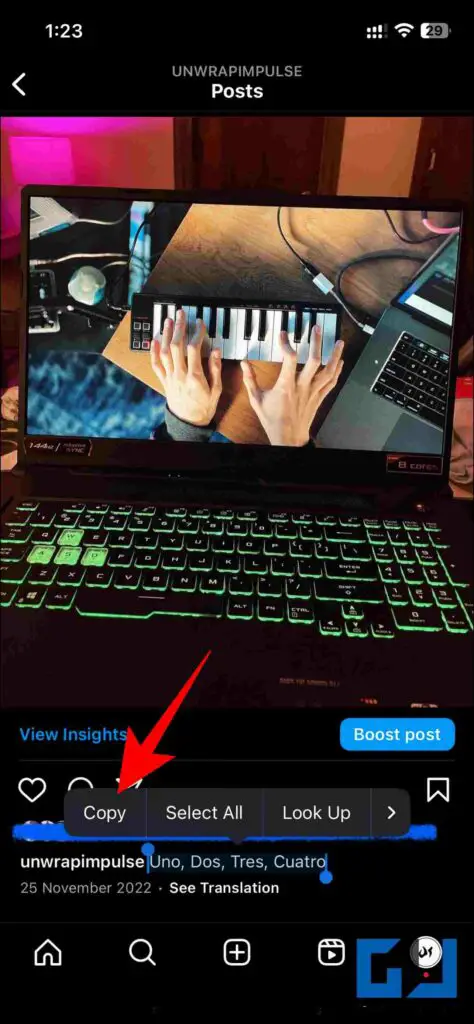 4. Paste this link on a web browser and visit the website.
If the particular text you were wishing to copy was on the image itself, you can extract that too by following our guide to copying text from pictures.
If you are using an Android smartphone, you can also follow our article to learn how to copy text from images on your smartphone.
Using Instagram Advertisement Links
Another way to click links from the Instagram post is via the advertised posts. If you are an advertiser on Instagram, you can set up your business on Instagram where buyers will be provided with clickable hyperlinks to your website. Here's how to set it up.
1. From your Instagram business account, choose a post and tap on Boost Post.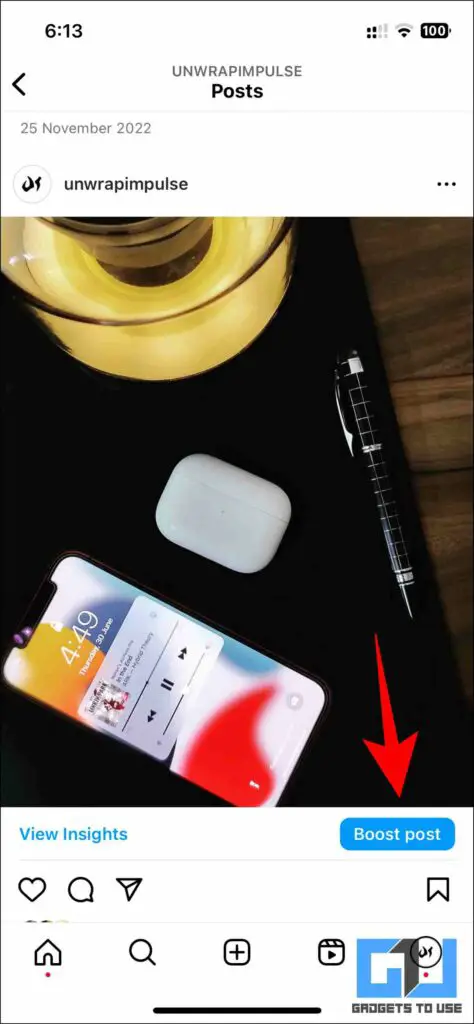 2. Next, Choose 'more website visits' as the option and choose the website that you wish to advertise.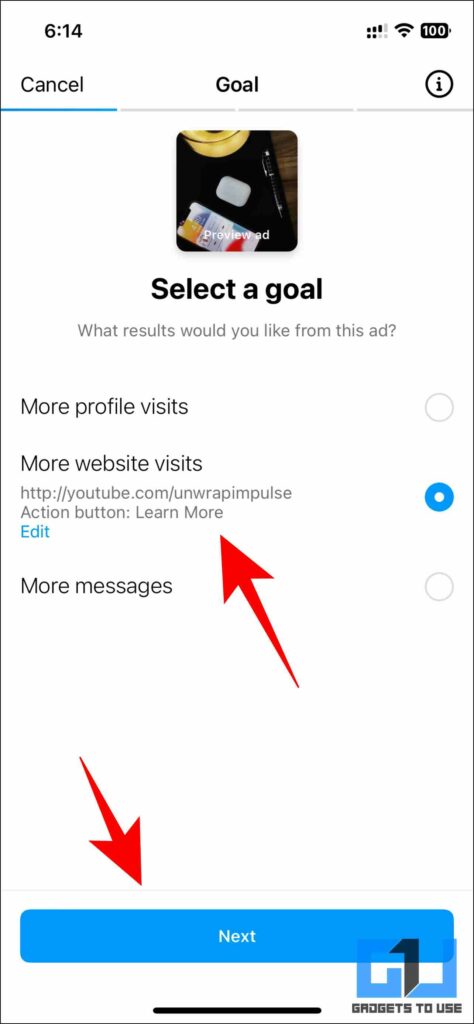 3. Complete further steps, make the payment and now your post will be up with a clickable link.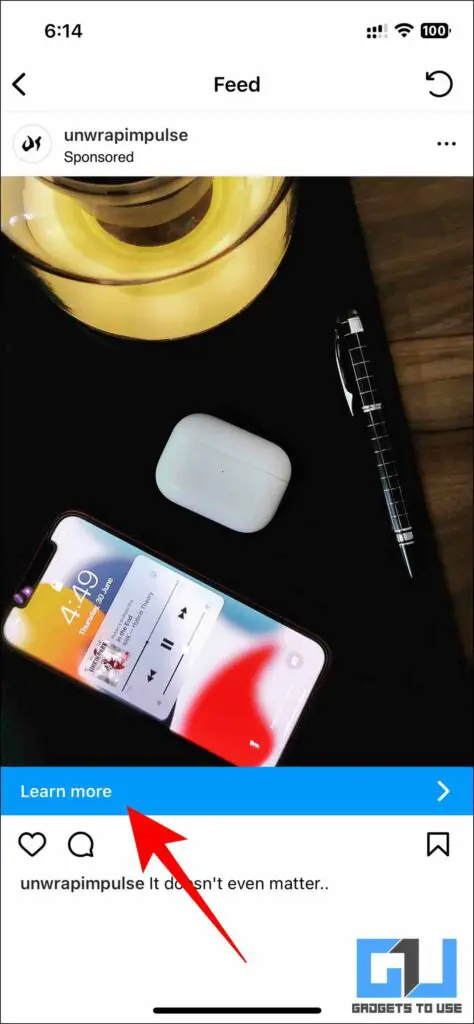 Note: This requires a business account on Instagram and is a paid feature. The link will be visible only on the advertisement and not on your regular post.
Using Instagram Shop
In some regions like the US, and UK Instagram does offer Instagram businesses and professionals accounts to create their shop on Instagram. This allows the users to add a product link to the post, which can be clicked right from the post.
From Instagram Web
Unlike the Instagram app on your smartphone, Instagram Web allows you to easily copy captions and paste them directly into your browser. Here's how it can be done.
1. Visit Instagram Web and Sign in to your account.
2. Visit the post, then highlight and copy the part of the caption, and copy it.
3. You can now paste this text link into a web browser and check out the page.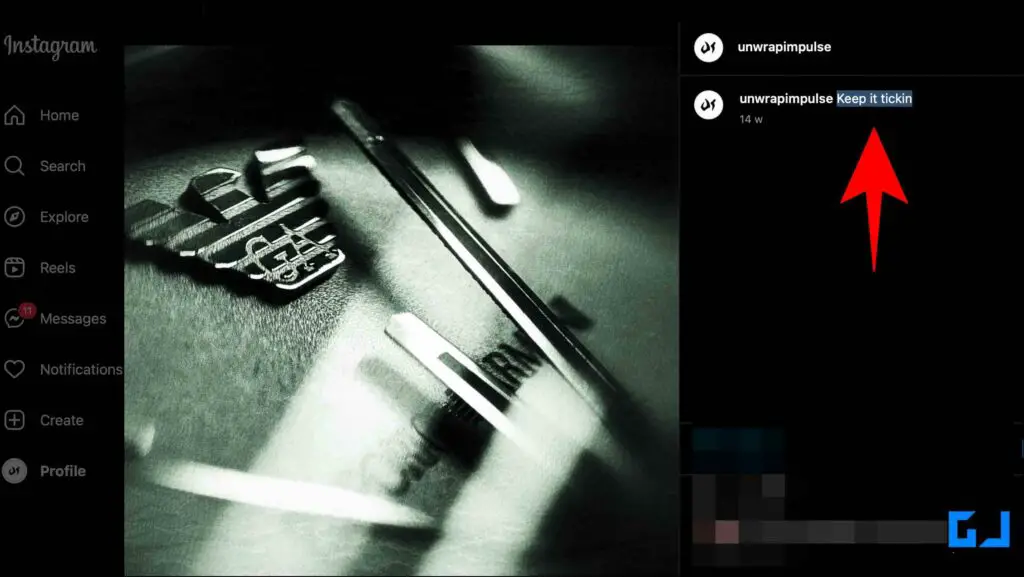 From Link In Bio
You might have often noticed creators asking you to click on the link present in their bio. It usually refers to a single link or link aggregator service that you can click from their profile.
1. Go to the Instagram profile of the account whose link you wish to access.
2. In the bio section, you may see a website link that you can Click to visit.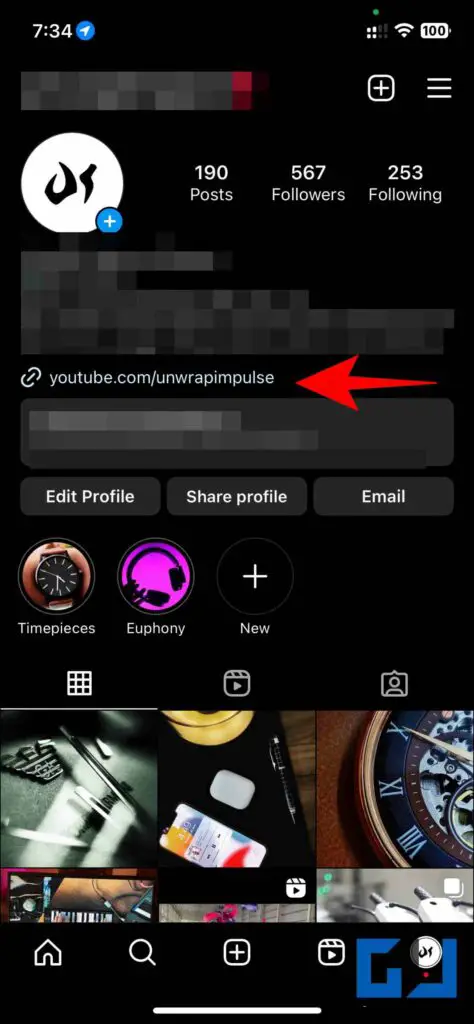 Note: This link is visible only if the creator has chosen to add it.
Steps to Add Link to Instagram Bio
Adding a bio link is available to all Instagram users, and if you are wishing to add a similar link to your bio, follow the steps below.
1. Go to your profile and tap on Edit Profile.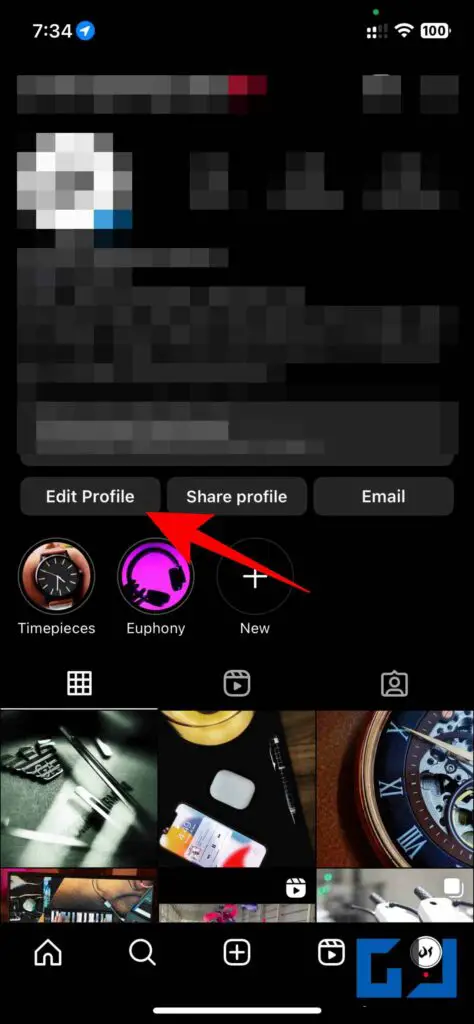 2. Add the link that you wish to be visible on your profile from the Links section.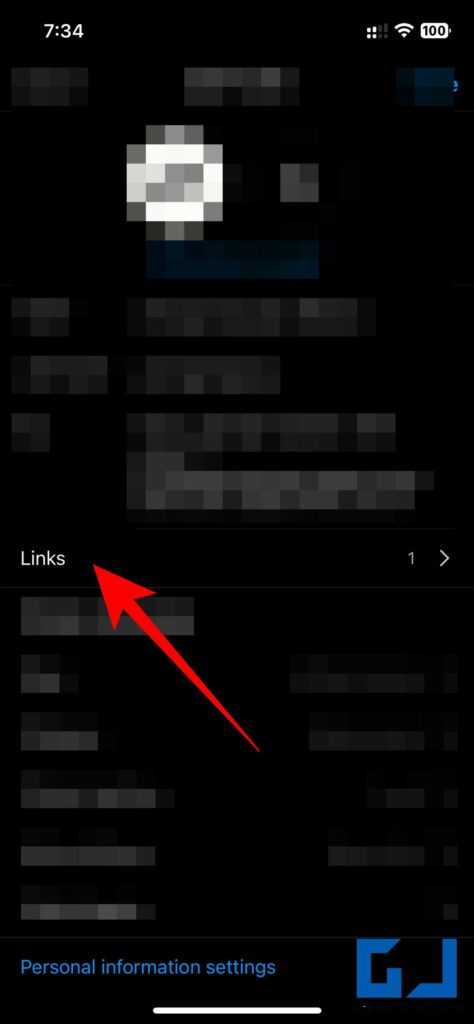 Click the Link from Instagram Stories
You can also take the help of Instagram stories to share and access links. Earlier there was a threshold of 10,000 followers to add links in stories, but later on, this feature is made available to all users.
1. Go to the Create Story page on Instagram, and swipe up to reveal the set of commonly used tools.
2. Choose the 'Link' sticker and enter the URL of the link you want the viewers to click on.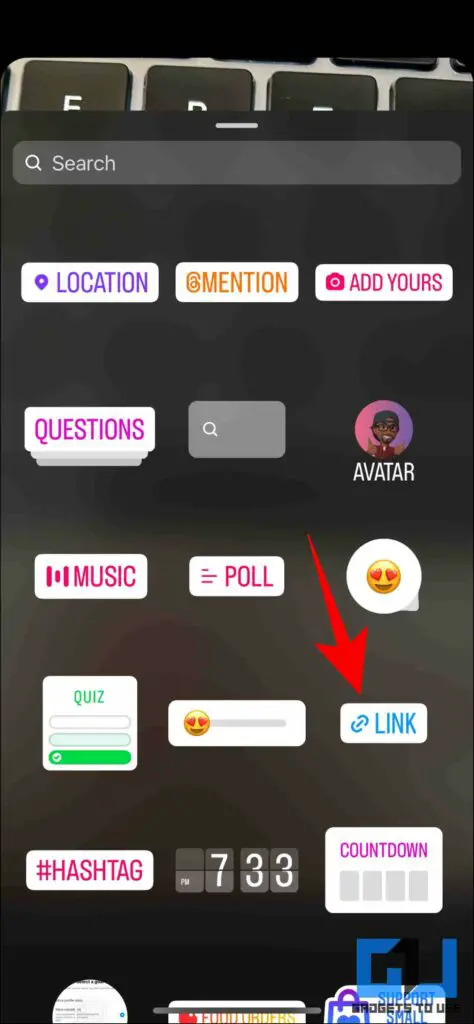 3. Add the Link to the website you want the viewers to be visiting.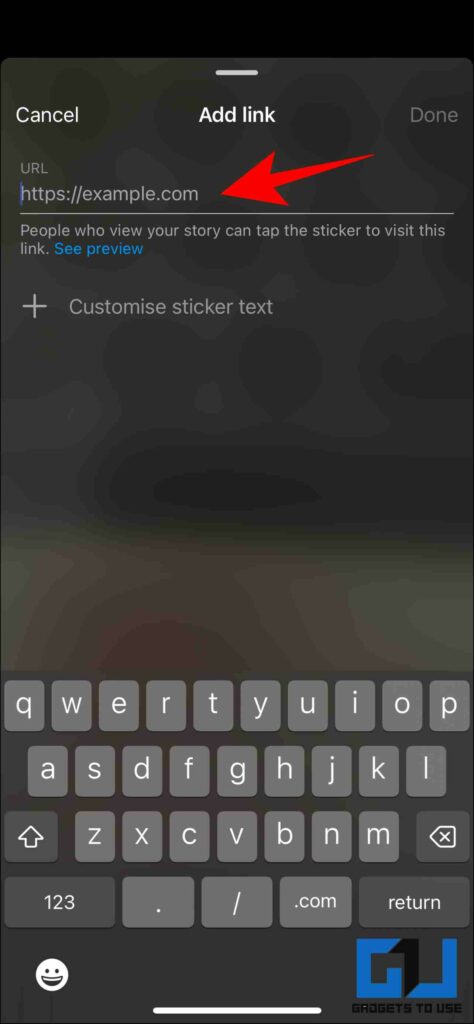 Using Bit.ly Links
You can also make custom, easy-to-understand short links so that your viewers can simply search for this short link directly from their browser instead of having to click on it. Here's how to create it.
1. Go to Bit.ly's website and log in to your account.
2. Enter the destination URL and choose a custom back half for your link.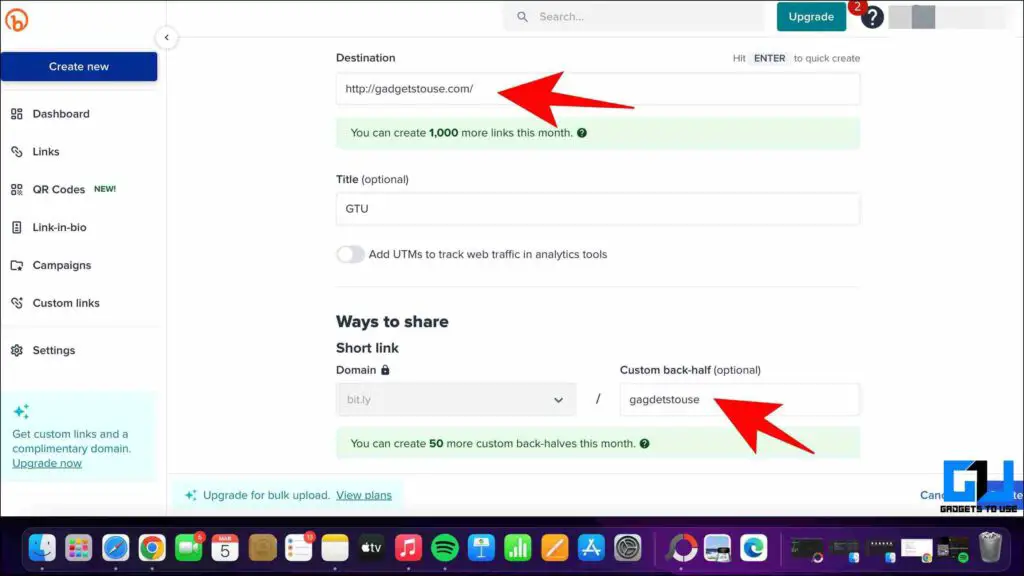 3. Now,  you can use this link in your Instagram caption.
Note: You can create only 50 custom back halves in a month, or you can simply create free bit.ly URLs without logging into the account.
FAQs
Q: How do you add a clickable link to an Instagram caption?
A: Even though Instagram has a patent for it, as of now you can't add clickable links to the Instagram captions. You can follow the above-mentioned workarounds to solve the problem to an extent.
Q: Why is my link not clickable on the Instagram caption?
A: This is because Instagram does not allow adding clickable links in Instagram captions.
Q: How to add an Instagram Shop link to my posts?
A:  If you reside in the eligible list of countries then you can use the Instagram Shop feature available for Businesses or Professionals to add a clickable shop link for your products.
Wrapping Up: Click the Link in Instagram Caption
In this read, we discussed the ways you can add and click links or copy them from Instagram captions. We hope to see Instagram's patent to be applied to the app soon, but would you like to pay for it? Do let us know. If you found this guide helpful, share it with your friend. Do check out more such tips and tricks linked below and stay tuned to Gadgets To Use for more such guides.
Also Read:
You can also follow us for instant tech news at Google News or for tips and tricks, smartphones & gadgets reviews, join GadgetsToUse Telegram Group or for the latest review videos subscribe GadgetsToUse YouTube Channel.