Encyclopedia of Mobile Phone Behavior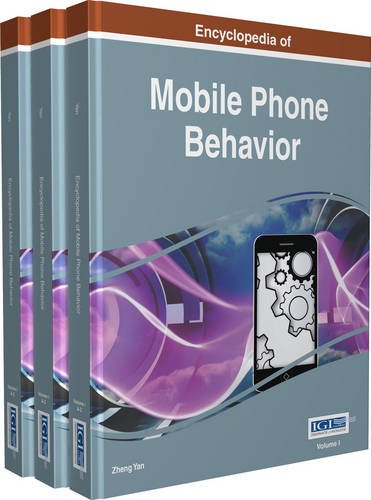 The rise of mobile phones has brought about a new era of technological attachment as an increasing number of people rely on their personal mobile devices to conduct their daily activities. Due to the ubiquitous nature of mobile phones, the impact of these devices on human behavior, interaction, and cognition has become a widely studied topic.
The Encyclopedia of Mobile Phone Behavior is an authoritative source for scholarly research on the use of mobile phones and how these devices are revolutionizing the way individuals learn, work, and interact with one another. Featuring exhaustive coverage on a variety of topics relating to mobile phone use, behavior, and the impact of mobile devices on society and human interaction, this multi-volume encyclopedia is an essential reference source for students, researchers, IT specialists, and professionals seeking current research on the use and impact of mobile technologies on contemporary culture.


BUY NOW

$2,275.00