How to Check Battery Health of Samsung Galaxy Watch 4, 5, or 6
If you own a Samsung Galaxy Watch and it's not lasting as long as it used to, you may want to know its current battery health and status. Thankfully, this is possible with the new self-diagnose feature in the Samsung Members app. Here's how to use it to check the battery health of Samsung Galaxy Watch 4, 5, and 6.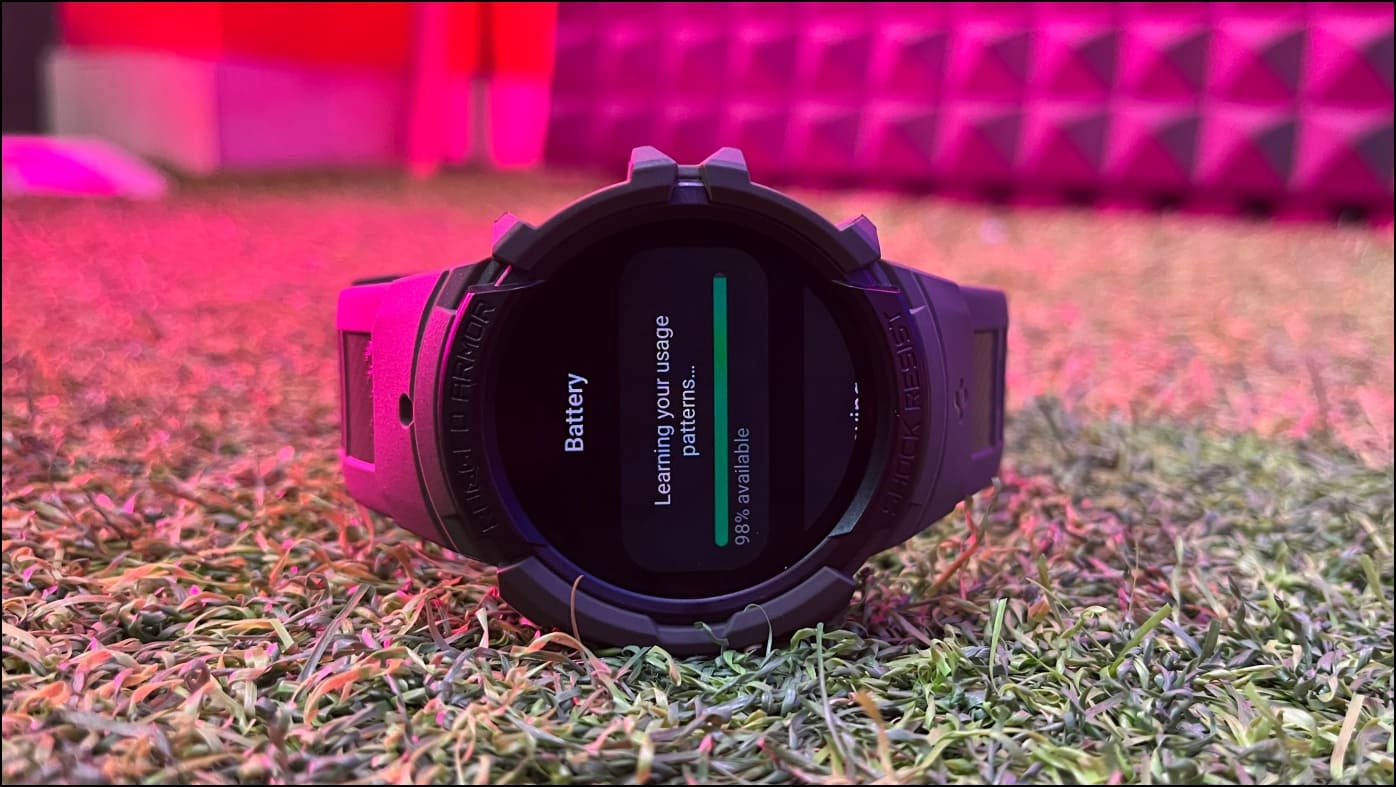 How to Check Battery Health of Samsung Galaxy Watch
Smartwatches come with small batteries that naturally degrade over time, and Galaxy Watches are no different. Given their short endurance, most users end up charging their Galaxy Watch on a daily basis. Unfortunately, this daily charge-discharge cycle causes wear and tear, reducing the battery life as it ages.
As a result, you may feel your Galaxy Watch doesn't last as long as it used to. This is where checking battery health becomes crucial. Like how you can check your phone's battery health, you can also check the current battery health status of your smartwatch.
Samsung recognized this and recently introduced a new self-diagnosis feature for Galaxy Watch 4 and 5 users via an update. It allows users to check battery health and troubleshoot other problems.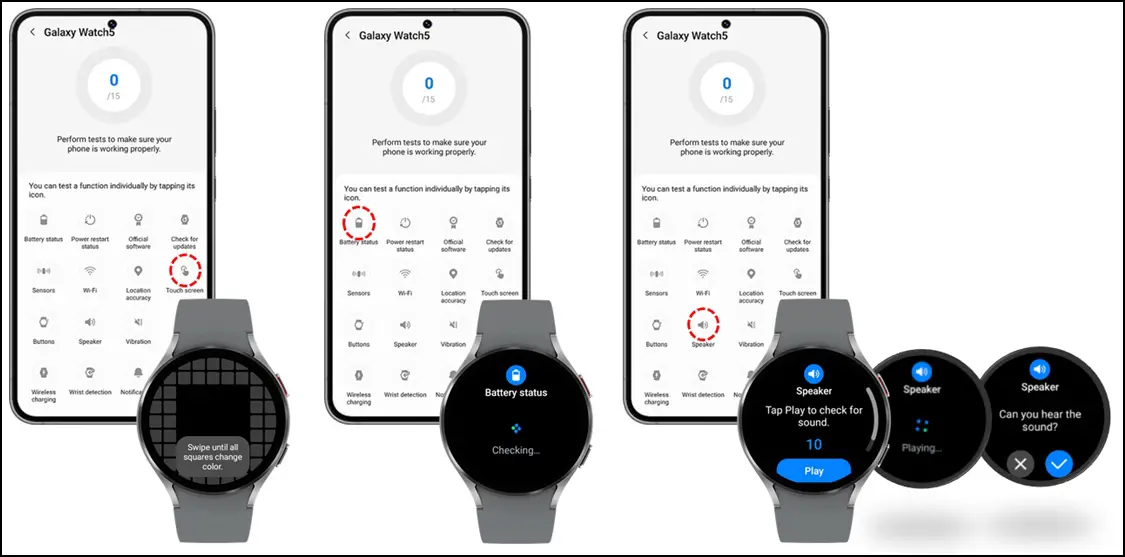 To use it, ensure your Galaxy Watch runs the latest software update and is connected to the Samsung Wearable app. And then, follow the steps below:
1. Open the Samsung Members app on your Galaxy phone. Install it from the Galaxy Store or Play Store if you cannot find it on your phone.
2. Select the Support tab from the bottom toolbar.
3. Here click on your Galaxy Watch 4, 5, or 6 under "Connected device diagnostic."
4. Tap Install and wait for a few seconds.
5. Once installed, you'll land on the diagnosis screen.
6. Tap Battery Status to see your battery's original capacity and if it's "Normal."
Any battery-related issues will automatically appear on this page. As far as it says "Normal" or "Good," you have nothing to worry about.
Can You Check Battery Health on Non-Samsung Phones?
Samsung Members is a first-party app that brings you the latest news, tips, and support from Samsung. You can also register your devices, access live chat, and get remote support and diagnostics.
Unfortunately, the Members app is exclusive to Samsung Galaxy smartphones. We tried sideloading it on a Google Pixel 7 Pro, and it failed to install. So unless you root your phone and somehow manage to install the package, there's no way it will work on a non-Samsung smartphone.
What's the Battery Size of Your Galaxy Watch?
Samsung claims all Galaxy Watch 4 models can last up to 40 hours. The Galaxy Watch 5 base model can last 50 hours on a single charge, whereas the Pro variant is in another league with a battery life of 80 hours. In contrast, the Galaxy Watch 6 series can last 40 hours with AOD off and 30 hours with AOD on.
However, these are just claimed figures and actual battery life will depend on your usage and features like an always-on display. Regardless, here are the official battery capacity figures for all recent Galaxy Watch models:
Samsung Galaxy Watch 4: 247mAh (40mm) or 361mAh (44mm)
Samsung Galaxy Watch 4 Classic: 247mAh (42mm) or 361mAh (46mm)
Samsung Galaxy Watch 5: 284mAh (40mm) or 410mAh (44mm)
Samsung Galaxy Watch 5 Pro: 590mAh (45mm)
Samsung Galaxy Watch 6/ Watch 6 Classic: 300mAh (40mm) or 425mAh (44mm)
Tips to Make Your Galaxy Watch Last Longer
If your Galaxy Watch battery is healthy enough, yet it doesn't last long, follow the tips below:
Update the software to the latest available version.
When not in use, turn off connectivity features like WiFi, Bluetooth, and cellular data (LTE models).
Disable the Always On Display feature.
Use built-in power-saving features.
Switch to static, dark-colored watch faces instead of live colorful ones.
Turn off automatic tracking of heart, stress, etc., if not required.
Reduce the screen timeout time.
Turn off the raise-to-wake feature.
Uninstall unwanted apps and services from the watch.
Use an original or a certified third-party adapter and cable to charge your Galaxy Watch.
Wrapping Up
This is how you can check the current battery health of your Samsung Galaxy Watch 4, 5, and 6 models. If your watch's battery holding capacity has drained significantly and has started affecting your everyday usage, I recommend replacing it at an authorized service center. Stay tuned for more such tips, tricks, and how-tos.
You might be interested in:
You can also follow us for instant tech news at Google News or for tips and tricks, smartphones & gadgets reviews, join GadgetsToUse Telegram Group or for the latest review videos subscribe GadgetsToUse YouTube Channel.