How to Find a Scammer's Location and IP Address Using a Link
You may often receive scam messages on Instagram, email, or WhatsApp, where scammers either impersonate someone or try to deceive you into money fraud. But what if you surprise them with their real location and IP address instead? You can easily check where a person talking to you is located and if they're really who they claim to be by making them click on a link. Follow the guide to find a scammer's actual location and IP address using link tracking.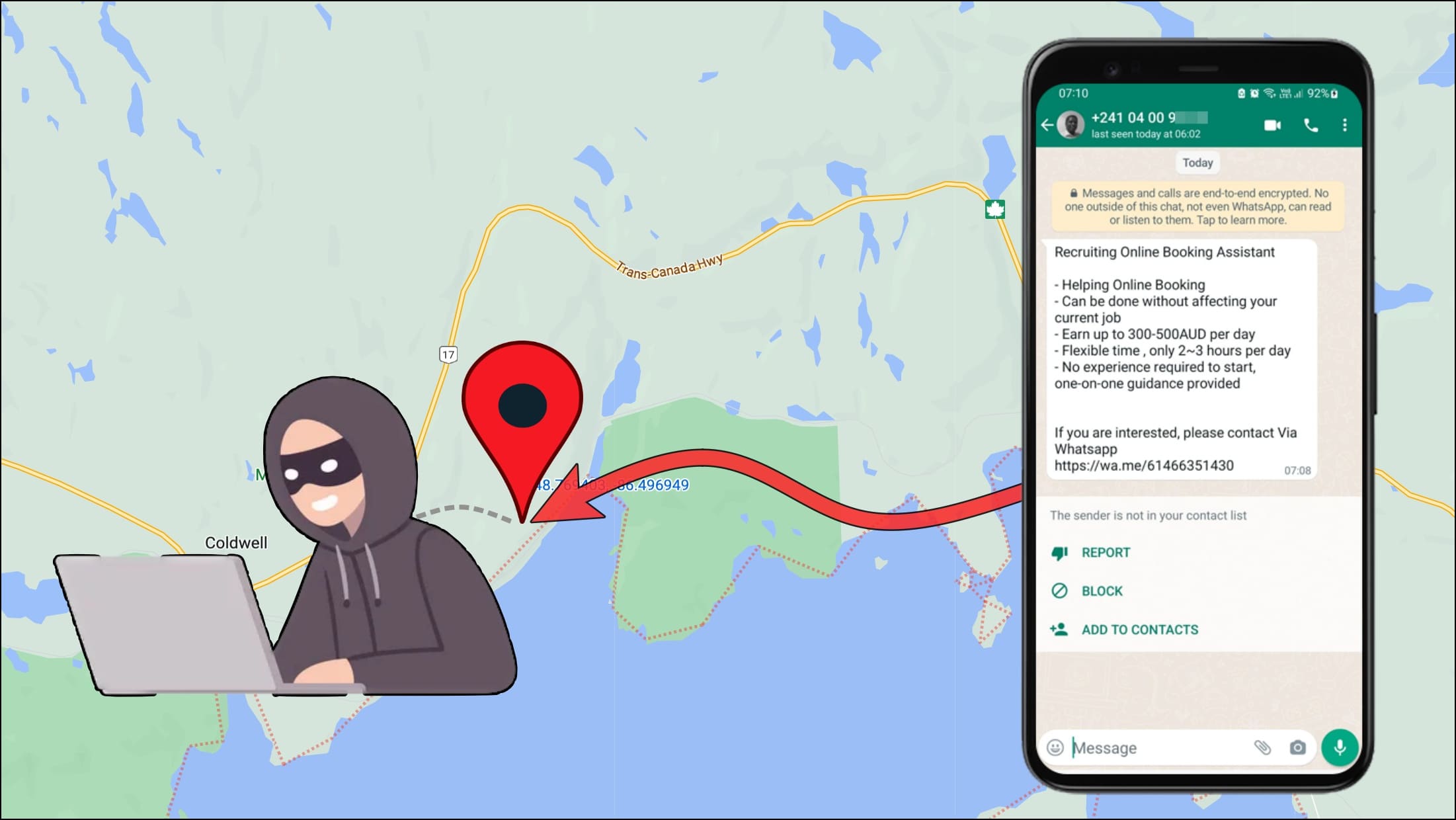 Find a Scammer's Actual Location and IP Address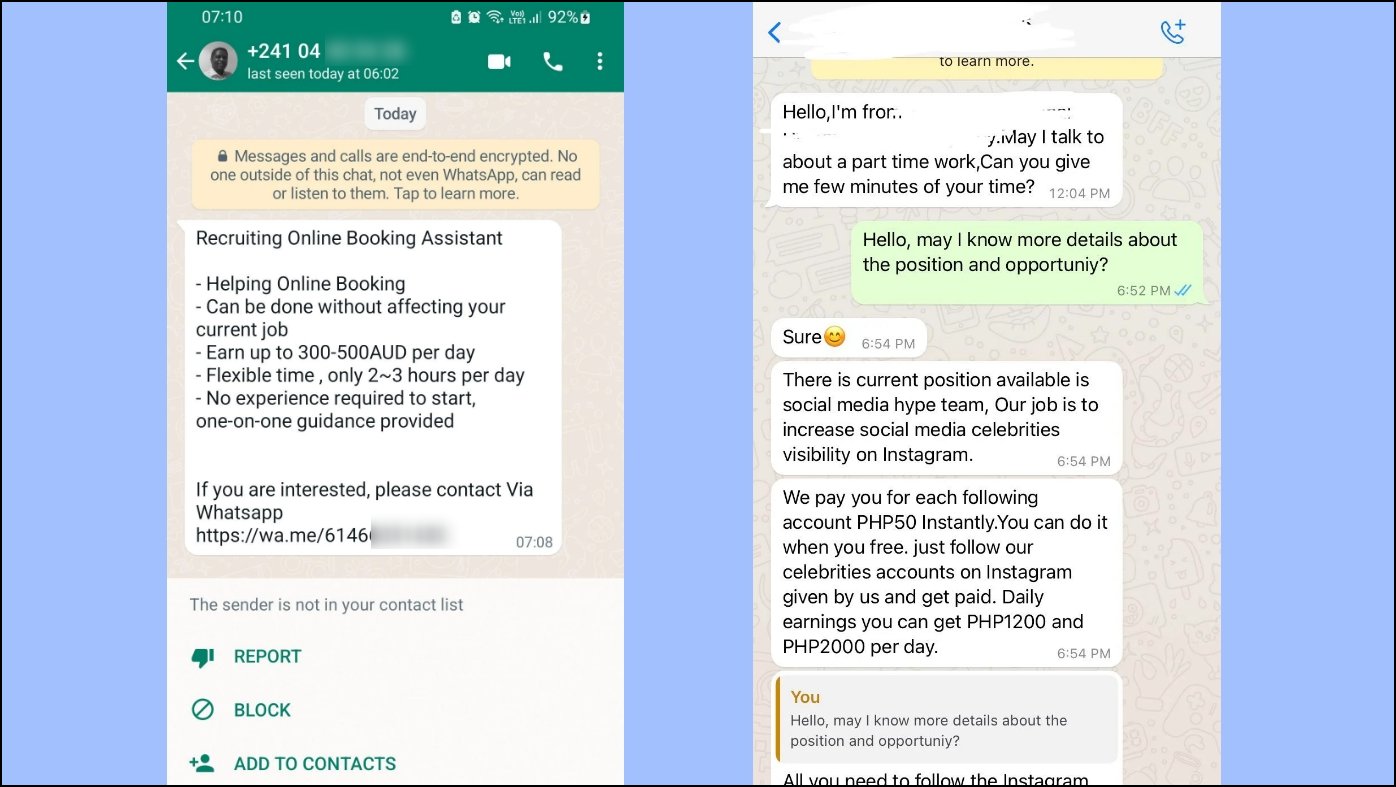 WhatsApp is the new hub for scammers, with fake job recruitment scams being widely prevalent. If you happen to receive a message from someone claiming to be from the USA and offering you a job or money for completing some tasks, you can play along and prank them by sending them their real location.
All you need to do is talk and persuade them to tell you where they are, which they will likely answer incorrectly for obvious reasons. Afterward, you can trick them into clicking on a disguised link revealing their IP address and location. You can then use this information to embarrass or intimidate them in return.
Disclaimer: This method uses a free tool available for public online. It is for educational purposes only and is primarily intended to help you avoid scammers.
How IP Tracking via Link Works?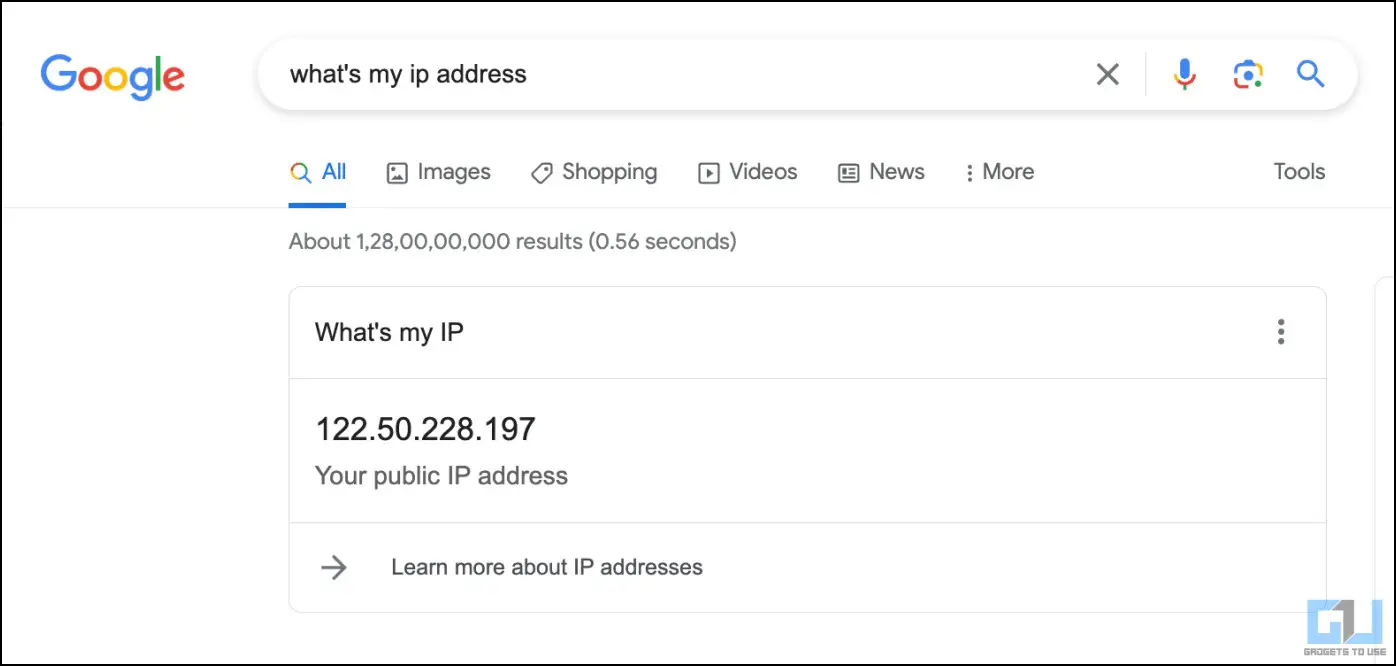 For starters, IP stands for Internet Protocol, a set of processes that govern how information is shared online. All internet devices use internet protocol to know how to connect to another device and what information to share with it.
When someone accesses information or resource on the web, say a website, the server sees their IP address. And since IP addresses are roughly based on geography, any website you use may get some information about your general location and demography.
In this method, we'll use the same to find a scammer's approximate location. We will use an online IP logger service that wraps a link into its own domain. When a person clicks on this link, the logger quickly tracks its IP address before redirecting them to the real page.
Here's what you can see using this method: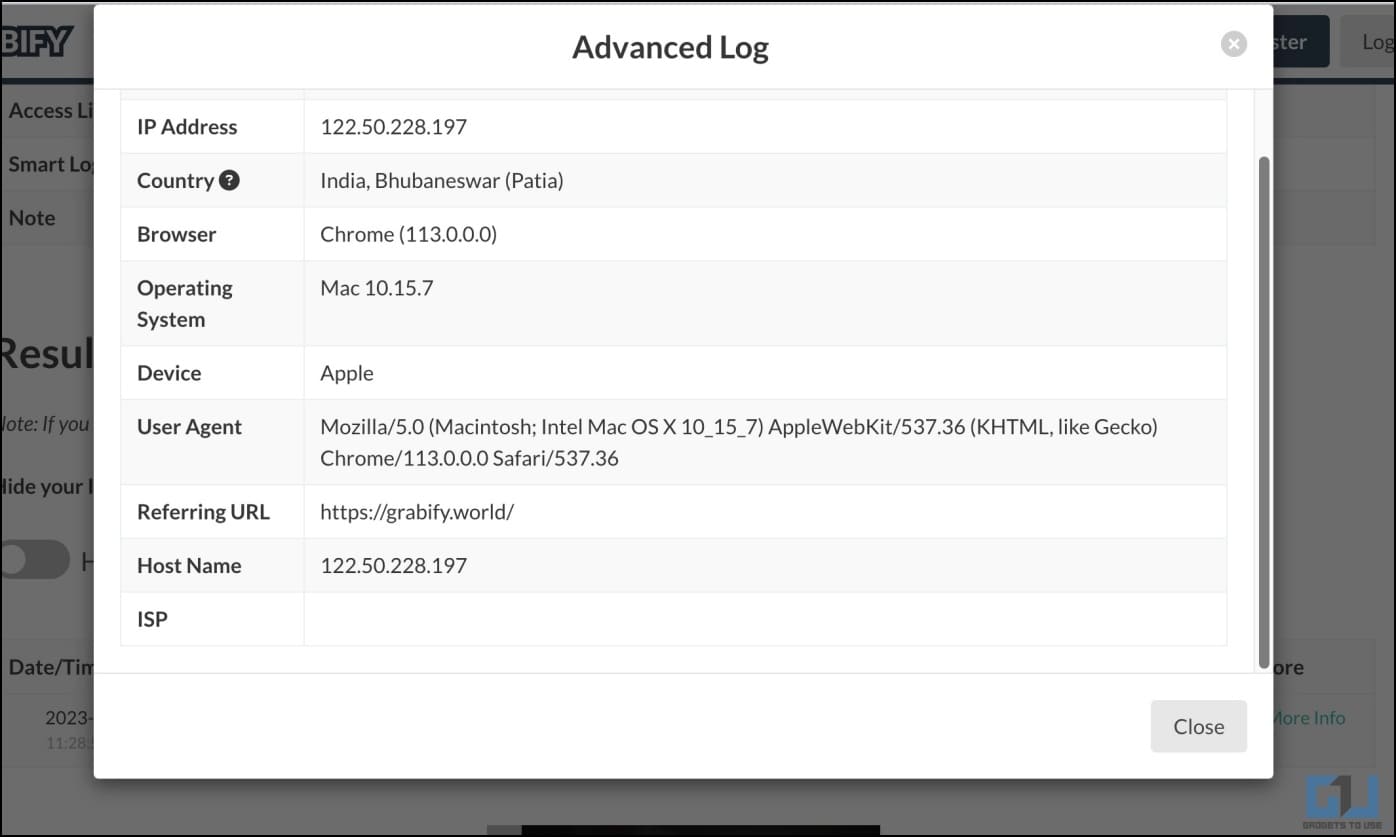 IP Address
Device name (make and model)
Host name
City name (not very accurate, but we'll tell you how to find it using ISP details)
Country (accurate)
ISP name
Browser (and its version) used by the other person to open the link
Operating System being used by them
However, this method has two limitations:
Scammer is using a VPN: If the person uses a VPN service, they are technically masking their real location. And IP tracking may show their masked location instead of the real one. However, the good thing is you will still know if they're lying about their location- for example, if a person claims to be from the USA, but IP tracking shows them to be accessing the link from Egypt.
Tricky to know their "claimed" location: Unless you already know where the person "claims" to be from, it will be more or less useless to find their location through IP tracking. Before sending them the link, you need to talk them into saying where they are.
Step 1: Find Content to Share via Link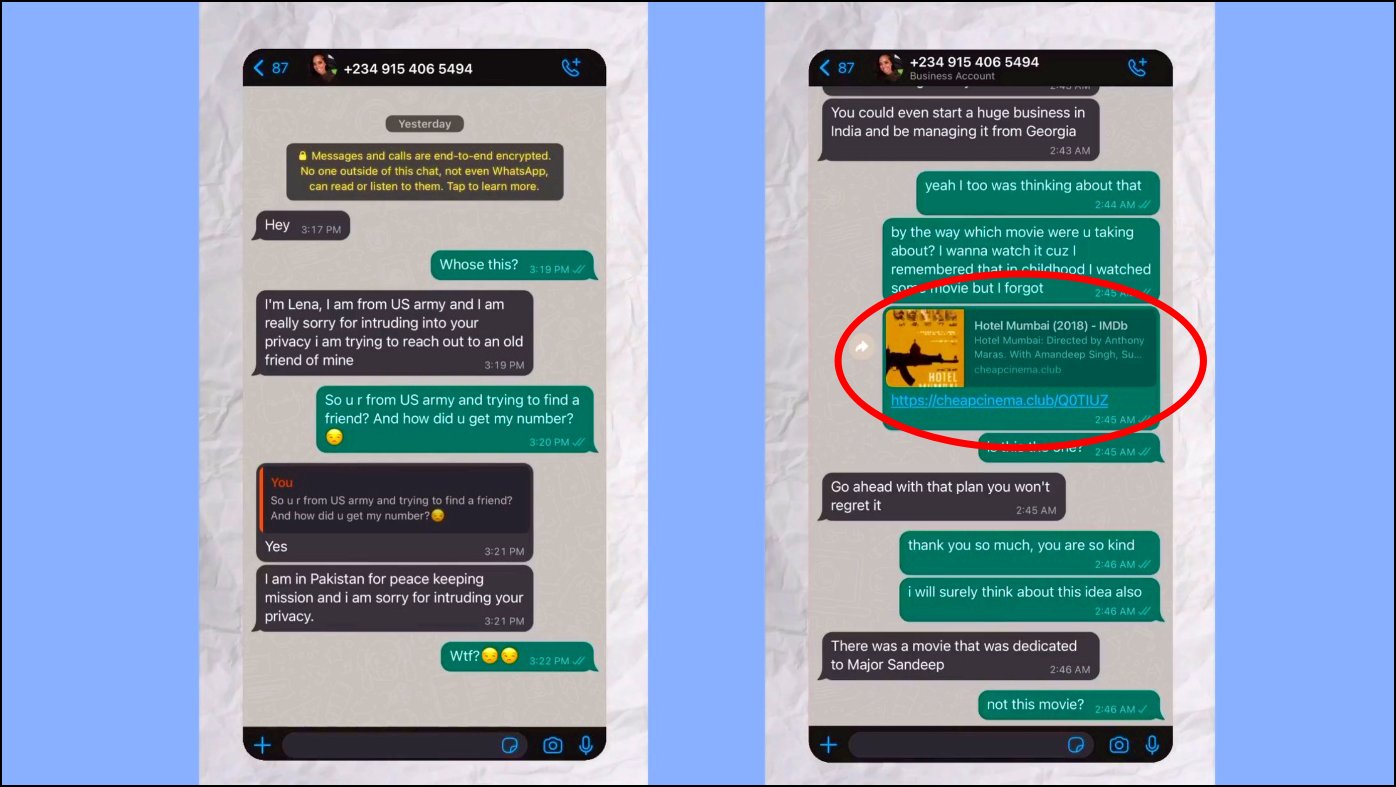 To begin with, you must find something you can share with the potential scammer, something they will click on without hesitation. If you're dealing with a scammer, they'll generally ask for documents or images which you can use to your benefit.
On the contrary, you can also talk them into knowing something that interests them and find related content to share. For example, if the other person mentions a movie they like or is interested in cinema, you can mask and share a movie link which they may happily click on (our ultimate goal).
Step 2: Create a Disguised Tracking Link
1. Visit the Grabify IP Logger (or any IP logger website) on a web browser.
2. Paste the link and hit Create URL.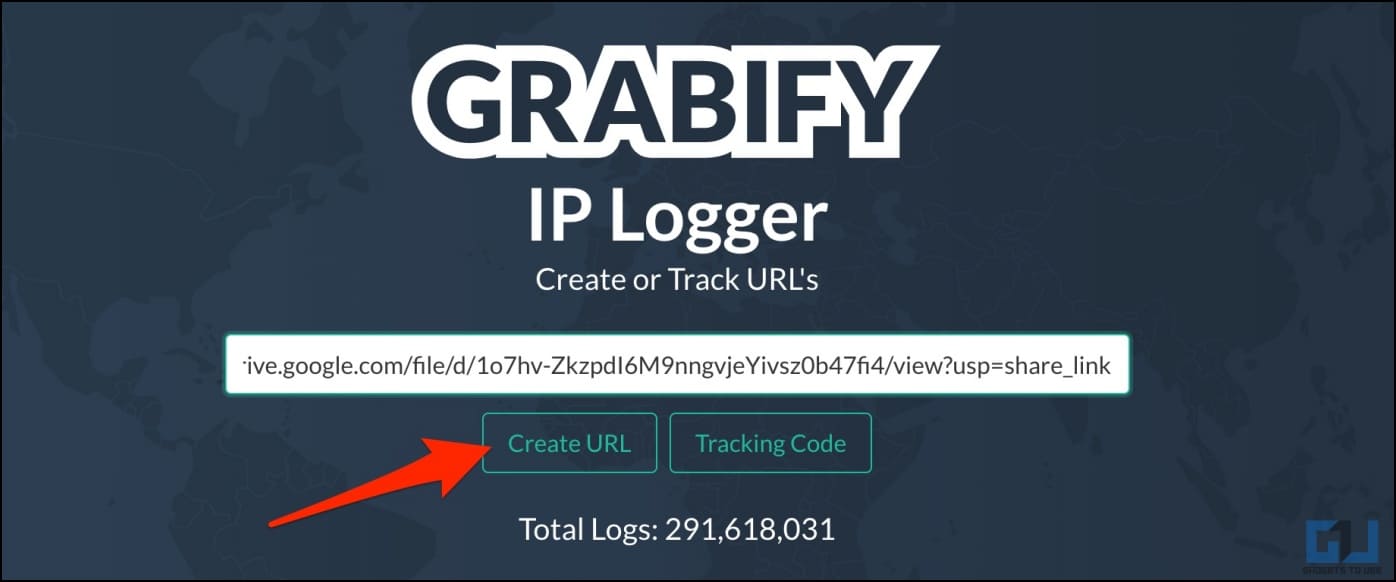 3. Tap on I Agree & Create URL in the "This action requires your consent" popup.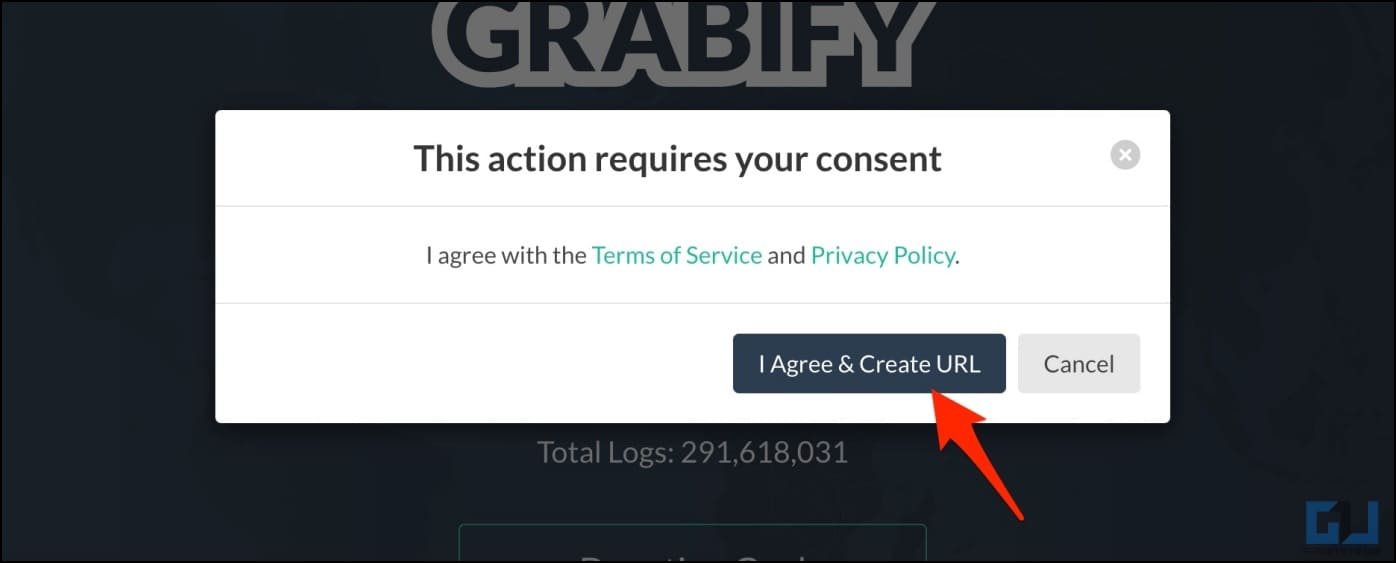 4. The IP Logger will now give you a link for collecting IP logs and other statistics.
5. To make it natural and non-suspicious, click on the Change domain/ make a custom link button.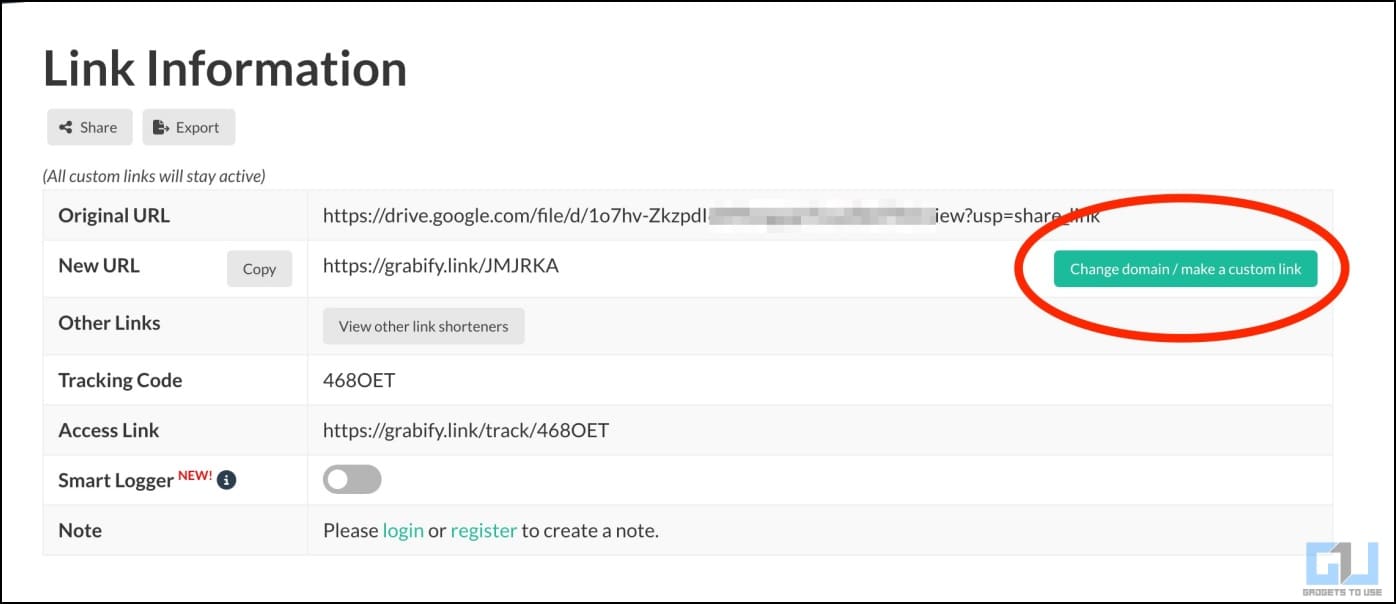 6. Select the domain, link extension, path, and parameter once the popup appears.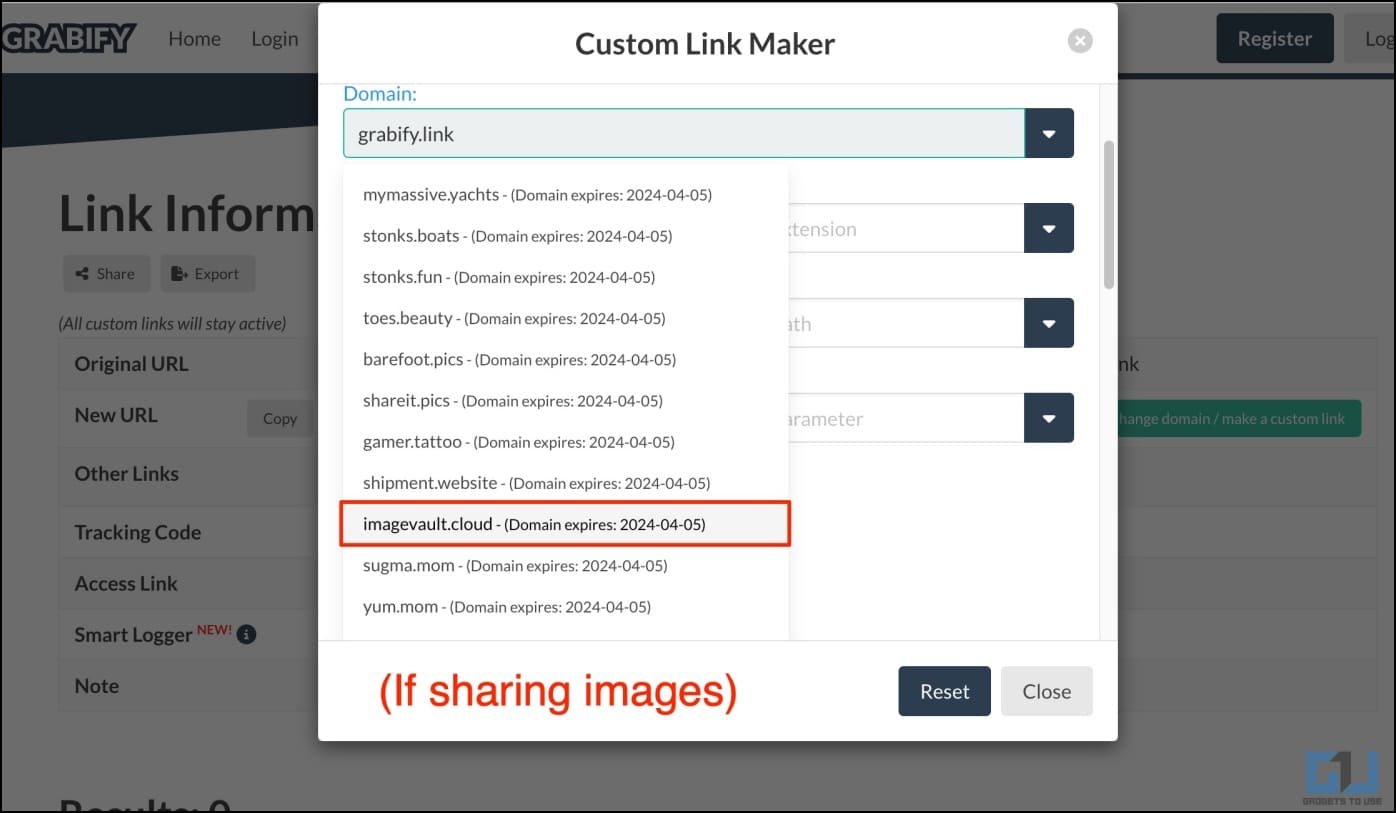 For example: If sharing an image, you can change the domain to imagevault.cloud or photovault.pics, set extension t0 .png, path to image, and the parameter can be id or ref. The URL will look something like https://photovault.pics/image.php?ref=CZLQR3.png.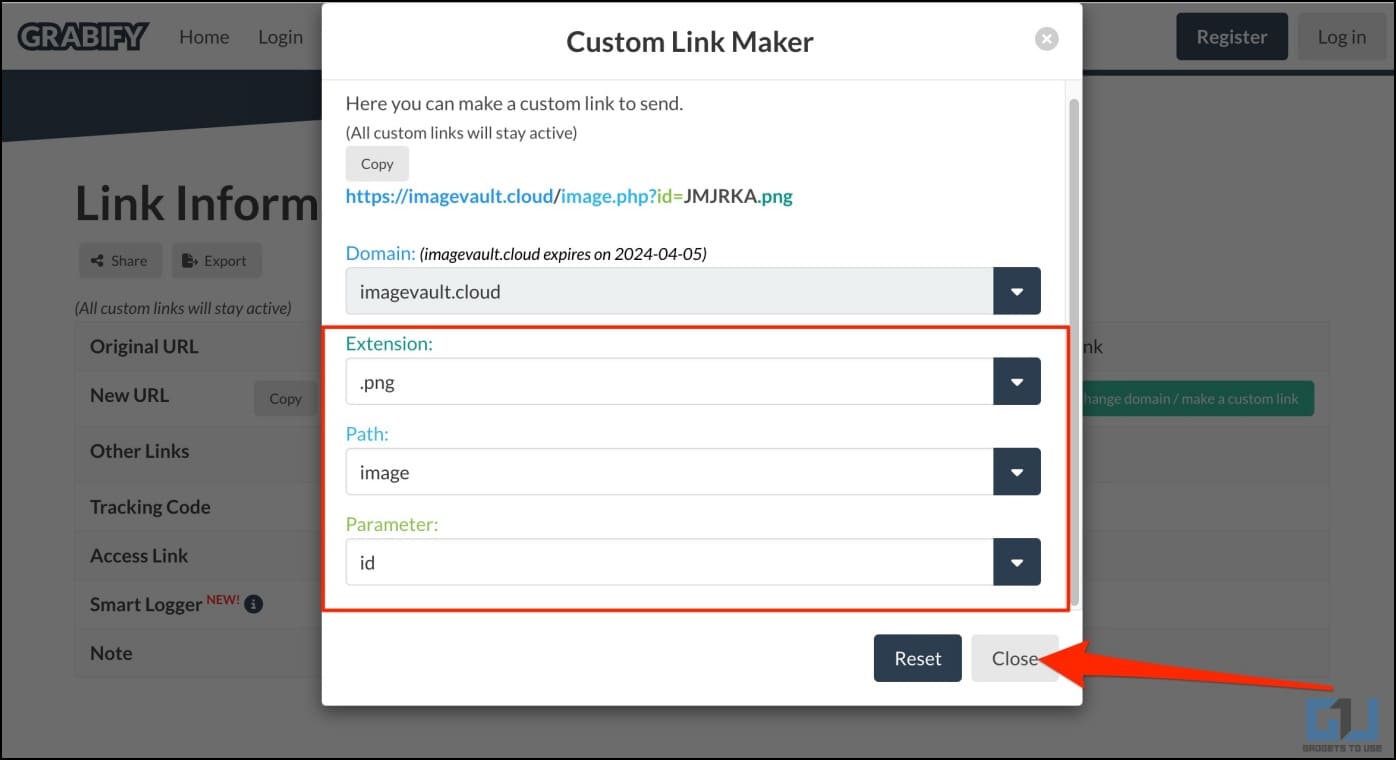 7. Once done, click on Close. Note down the tracking code.
8. Finally, tap enable the toggle for Smart Logger. Hit Copy next to the New URL and share it with the scammer.
Step 3: View the Scammer's IP Address and Location
The scammer will likely click on the disguised link you share with them. And as soon as they do it, you can refresh the webpage to see their IP address and approximate location details. If you accidentally closed the tab, open the Grabify website again, paste the copied code, and click Tracking Code.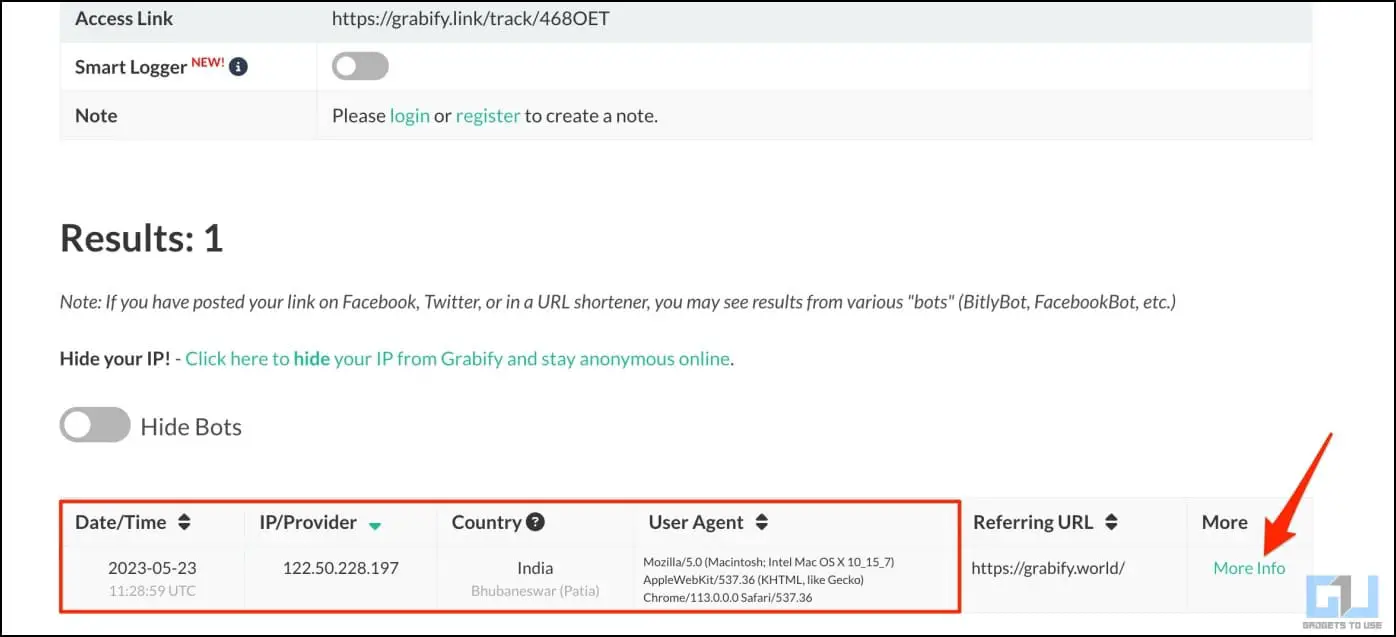 You can tap More Info on the tracking screen to see the scammer's city, country, browser, operating system, device, and other information. The city information is not very accurate. However, it's easy to retrieve the correct details using ISP information, shown in the method below.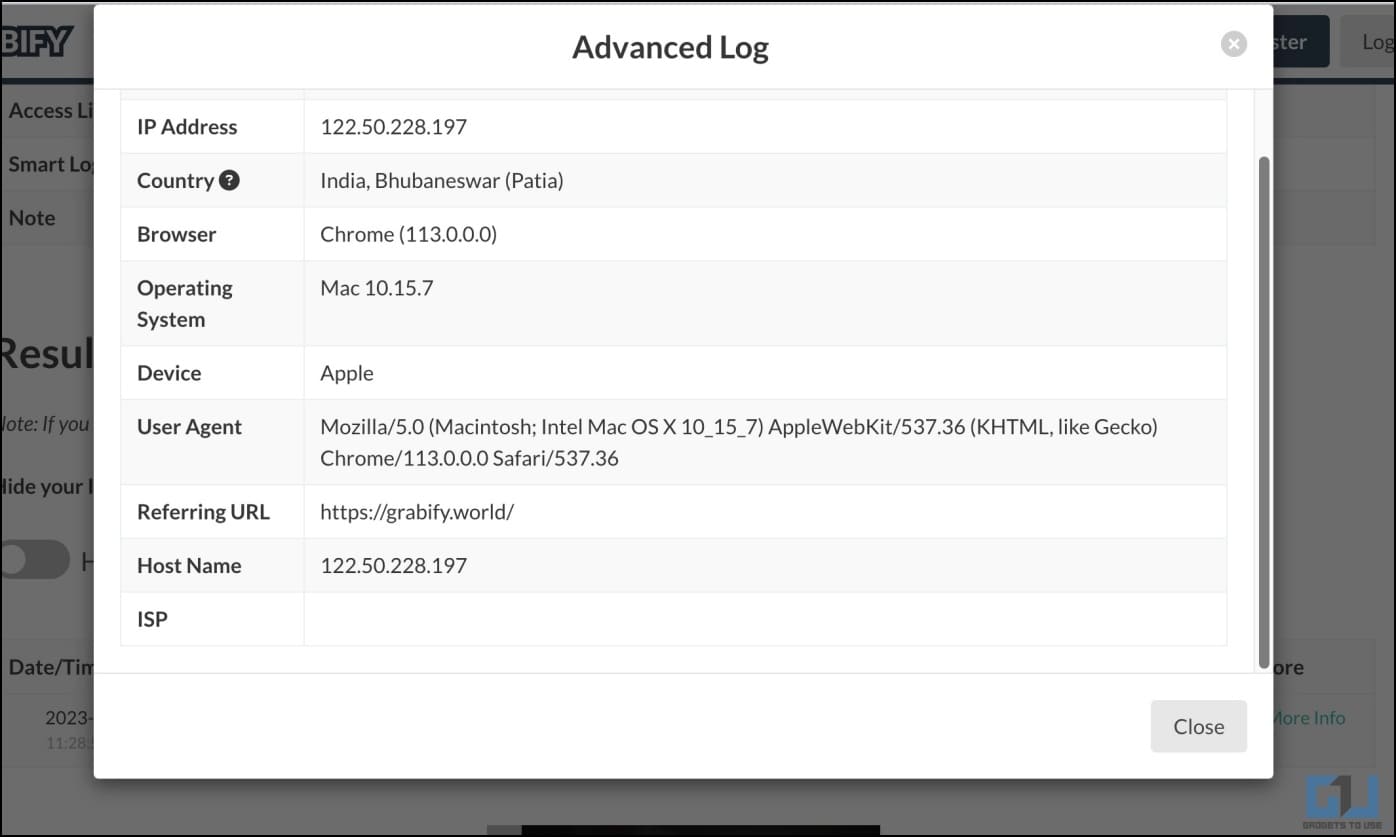 Find the Exact City Location of the Scammer Using ISP Details
Grabify does not tell you ISP details, and the location it shows by default isn't very accurate. Below is how you can use the IP address to extract the accurate city name using ISP information:
1. Note down the scammer's IP address.
2. Visit ipdata.co in your browser. Paste the IP address and tap Lookup.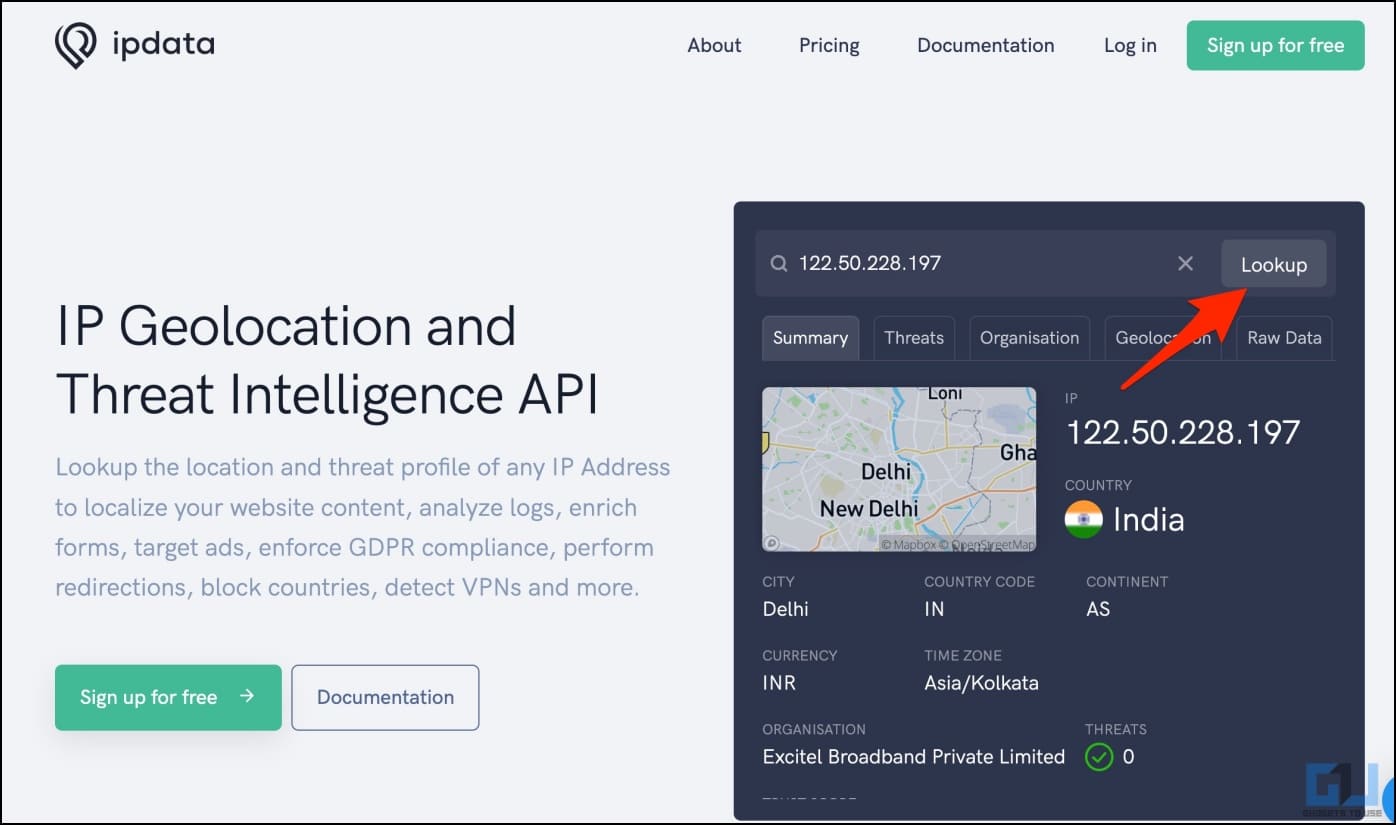 3. Switch to the Geolocation tab.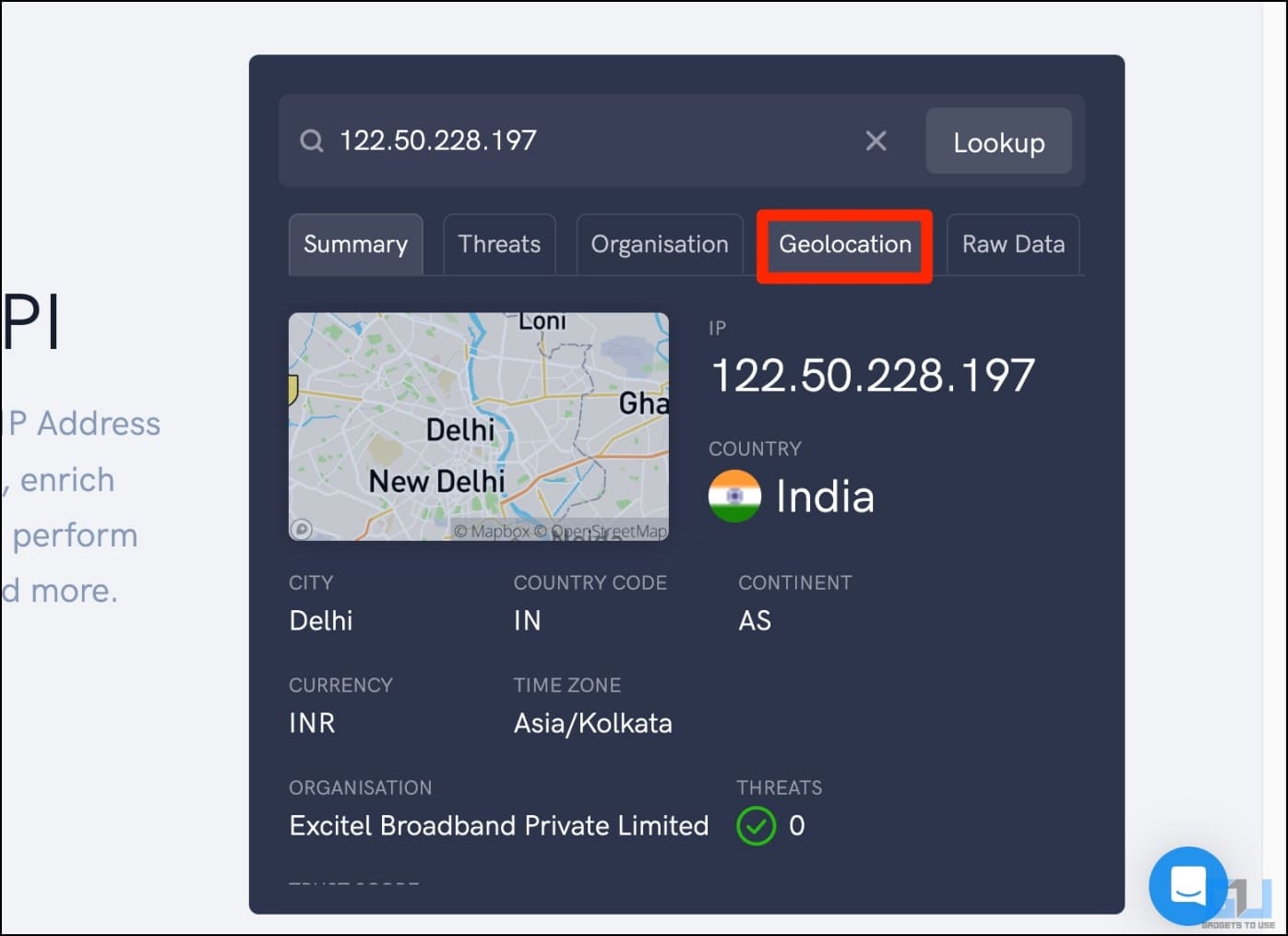 4. The scammer's city, postal code, latitude, and longitude information will be available here.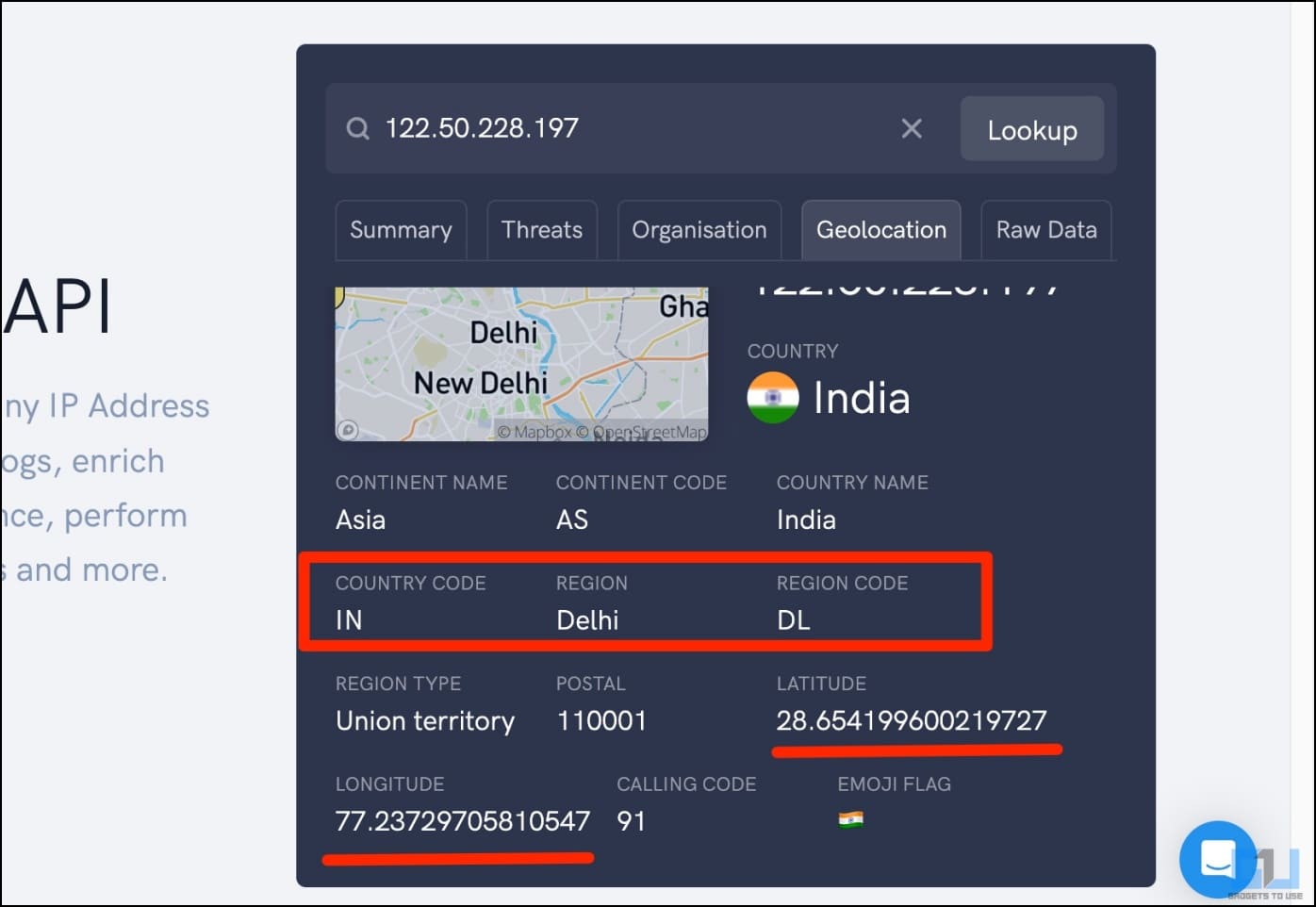 5. You will also see the longitude and latitude coordinates. Paste these on gps-coordinates.net to find the location on the map.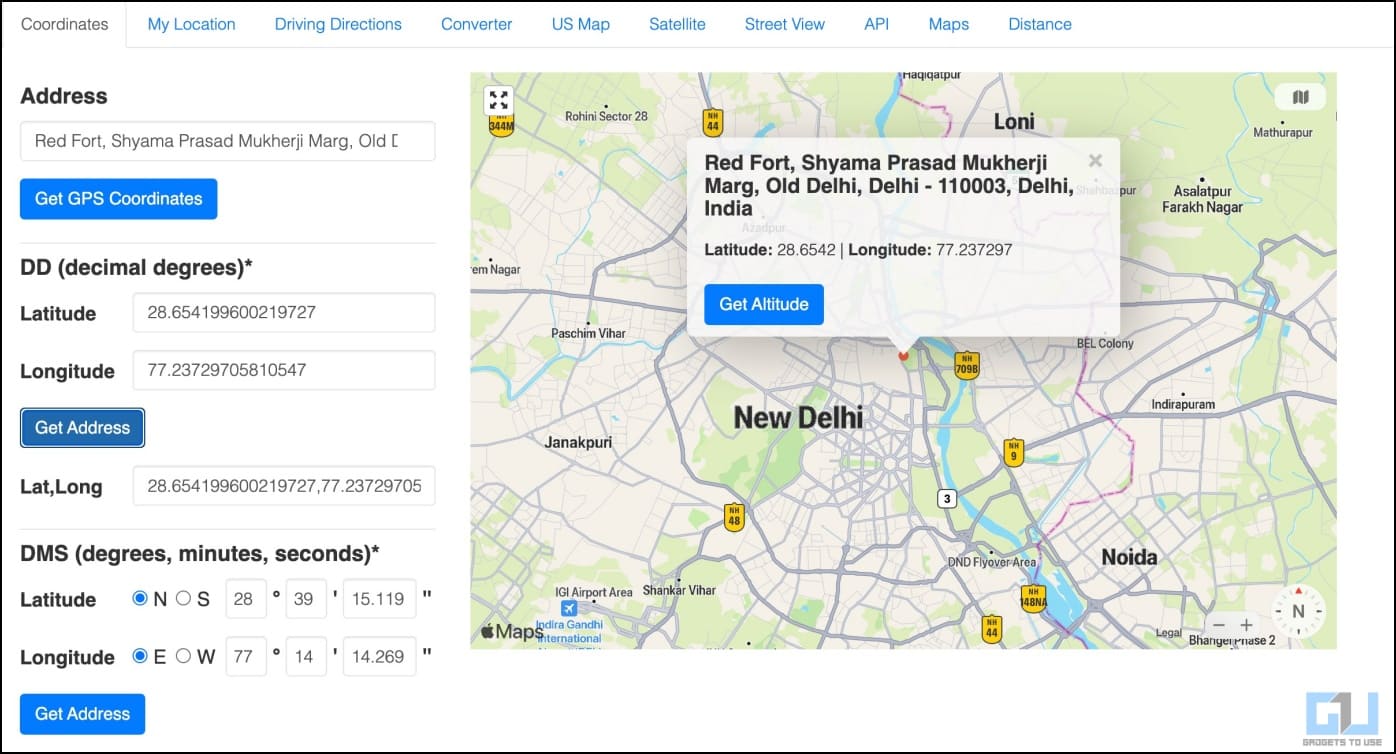 Note: It only shows a rough location. My postal code was 110007 during testing, but the location it retrieved using the IP address details was around Red Fort, 110003. It is quite close but not accurate.
FAQs
Q. Does IP Tracking Reveal the Exact Location of a Person?
It's important to know that IP tracking alone does not reveal personal information about a person, such as their name or exact physical address. It can only provide its approximate location based on the IP address and ISP details.
Q. Can You Know the GPS Location of a Scammer?
Unless you manage to get the current location on WhatsApp, Google Maps, Find My Access, or steal the GPS coordinates using a third-party app, you cannot know the GPS location of a scammer. You can only find approximate location details using IP and ISP information.
Q. Can You Track a Scammer with Their Phone Number?
It is possible to track scammers by their phone numbers. You'll have to approach local police authorities to track someone with their phone number details. However, it's usually feasible only in high-profile cases.
Q. Can You Track a Scammer on WhatsApp?
Tracking down scammers on Whatsapp can be difficult, but you can try gathering as much information as possible, including images, email IDs, phone numbers, and other details. These can then be reverse searched to find any details on the web.
Wrapping Up
This is how you can track and find a scammer's IP address and approximate location details. This will allow you to verify if they're a scammer and expose them if you want to. I hope this helps you keep safe from job recruitment and money fraud online. Stay tuned for more such tips, tricks, and guides.
You might be interested in:
You can also follow us for instant tech news at Google News or for tips and tricks, smartphones & gadgets reviews, join GadgetsToUse Telegram Group or for the latest review videos subscribe GadgetsToUse Youtube Channel.