[Working] 13 Ways to Fix iPhone Hotspot Turns off Automatically
Many iPhone users are facing personal hotspot issues on their phones. When they connect their PCs and other devices to their iPhone's hotspot, after some inactivity, the hotspot disables itself and they'll have to turn it on again. Well, this issue can be fixed by some easy workarounds and changing some settings. Let's get started with the ways to fix the iPhone hotspot turns-off automatically issue.
Reasons for iPhone Hotspot Keeps Disconnecting Automatically
There could be many reasons behind the hotspot turning off automatically on iPhone. Here are some of the most common reasons, go through them once, as it may help to solve your problem faster.
You might have accidentally disabled the hotspot
Low Power Mode is Enabled
Low Data Mode is Enabled
The Network Settings are causing the issue
The distance between your iPhone and another device is more than the range
Your Data Limit is Exhausted
An Electromagnetic or Radio-Frequency is causing the issue
Your iPhone's Hotspot has been inactive for some time
How to Fix iPhone Hotspot Turns off Automatically
This issue has been there for a long time and is faced by every iPhone user irrespective of the iPhone model they have. Now, we have a fair idea of what may be causing the issue, let's discuss them in detail to fix the personal hotspot automatically turning off issue.
Method 1 – Turn off Low Data Mode
First of all, you should check if you have enabled the Low Data mode on your iPhone. This mode saves mobile data on your phone by limiting background data usage as well as turning off the hotspot after some inactivity. So, you should better disable the Low Data mode when you are using a personal hotspot. Here's how it can be done.
1. Go to Settings on your iPhone, and navigate to Mobile Data.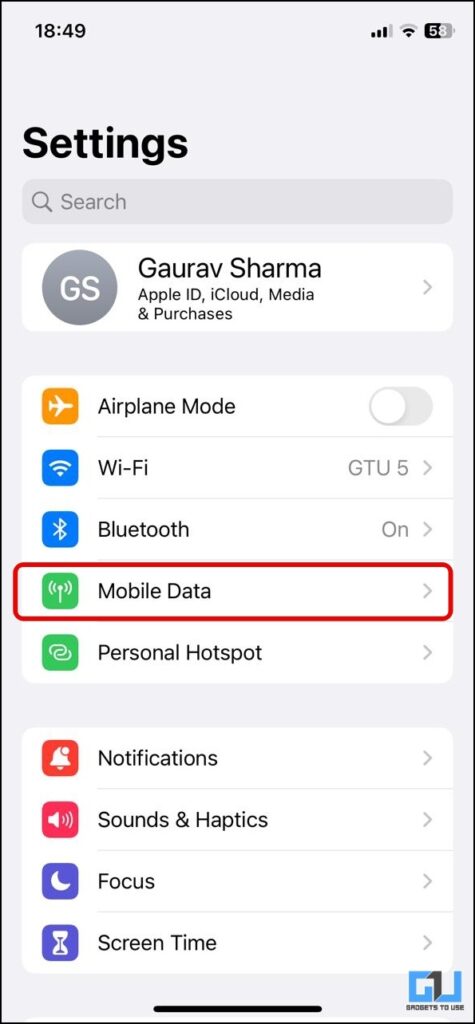 2. Here, go to Mobile Data and tap on Mobile Data Options.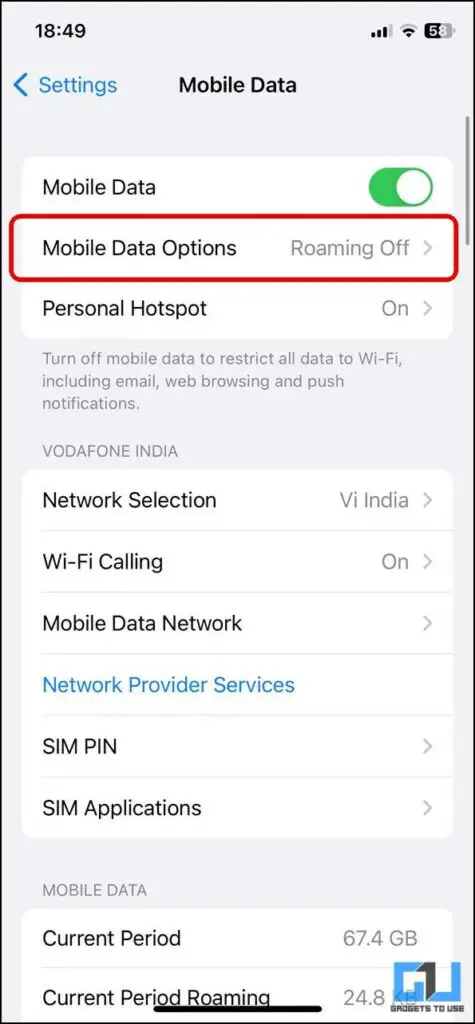 3. On the next page, disable the toggle for Low Data Mode to turn it off.
Method 2 – Turn off Low Power Mode
The Low Data mode on iPhone helps to make your iPhone last longer when running out of juice, for battery saving. It restricts background app activity and turns off the hotspot after some inactivity. So you should also check if this mode is turned on on your phone and if yes, turn it off.
1. Go to Settings on your iPhone and navigate to Battery.
2. Under Battery Setting, disable the toggle for Low Power Mode.
Alternatively, if you added low power mode to the control panel, just swipe down from the top right corner and tap on the battery icon to turn off this mode.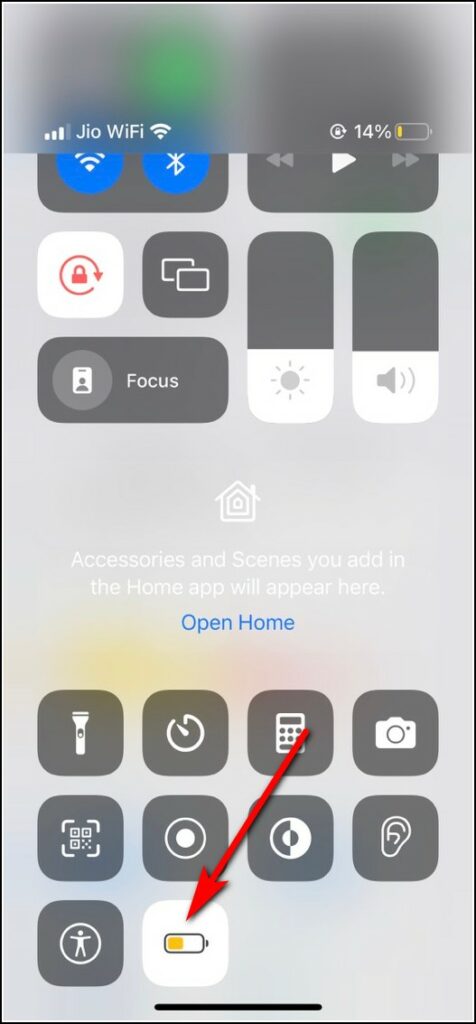 Method 3 – Take Care of Hotspot Range
The power of a mobile hotspot is usually up to 10 meters, compared to 30-40 meters of a WiFi router. This is due to the less powerful transmitter used in phones, compared to a router, as a phone has a lot more tasks to perform. Also, WiFi routers are placed accordingly to get the best possible range, which is not the case with mobile hotspots.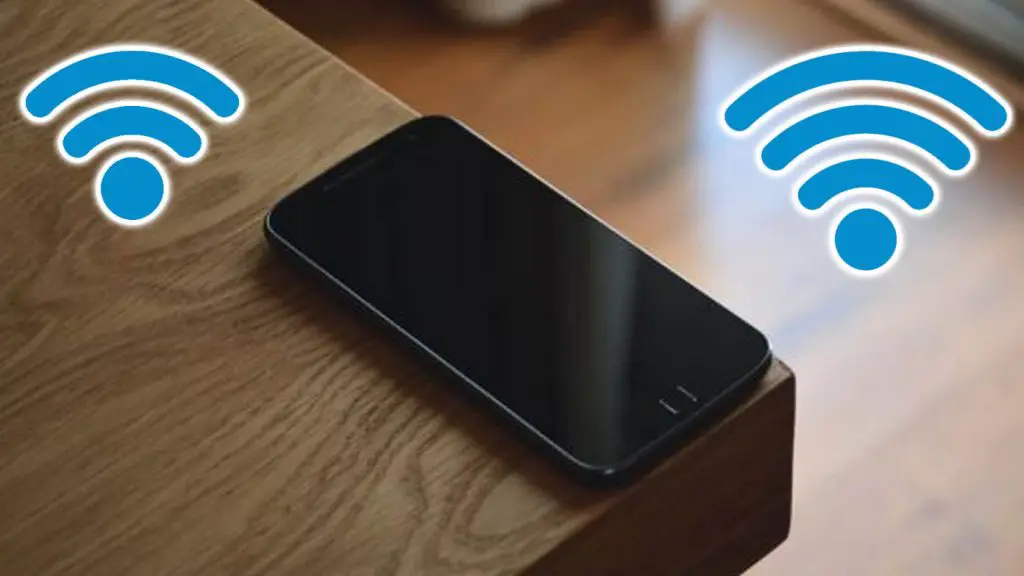 Along with this, there are other factors that can interfere with the WiFi range like the number of walls between the hotspot and receiver device, electromagnetic devices in the proximity, etc. So you should keep your iPhone close to your other devices, else due to inactivity your iPhone might turn off the hotspot automatically.
Method 4 – Reset Network Settings
After following the above methods, if the hotspot is still automatically turning off by itself, you should consider resetting the network settings. This will not delete any of your data and might fix the problem. Here's how it can be done.
1. Navigate to General from your iPhone Settings.
2. Scroll down and tap on Transfer or Reset iPhone.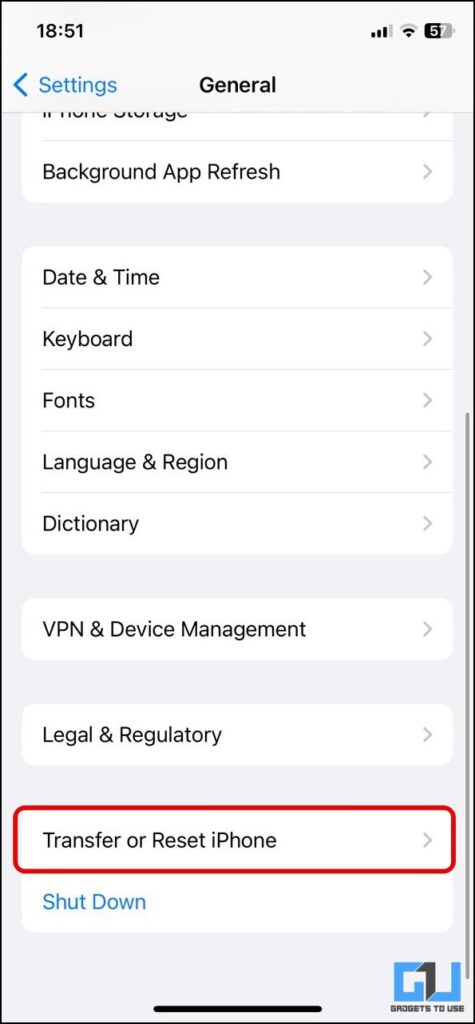 3. On the next page, tap on Reset.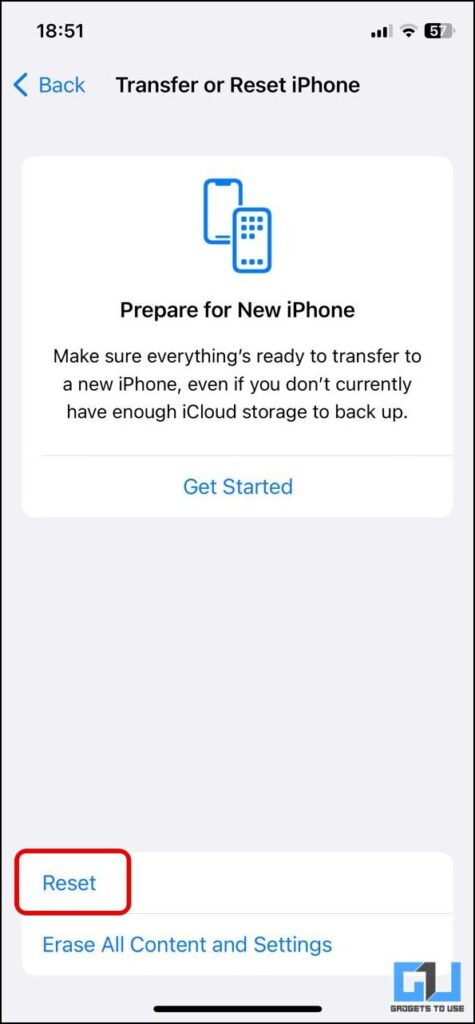 4. From the pop-up menu, tap on Reset Network Settings, and enter your passcode.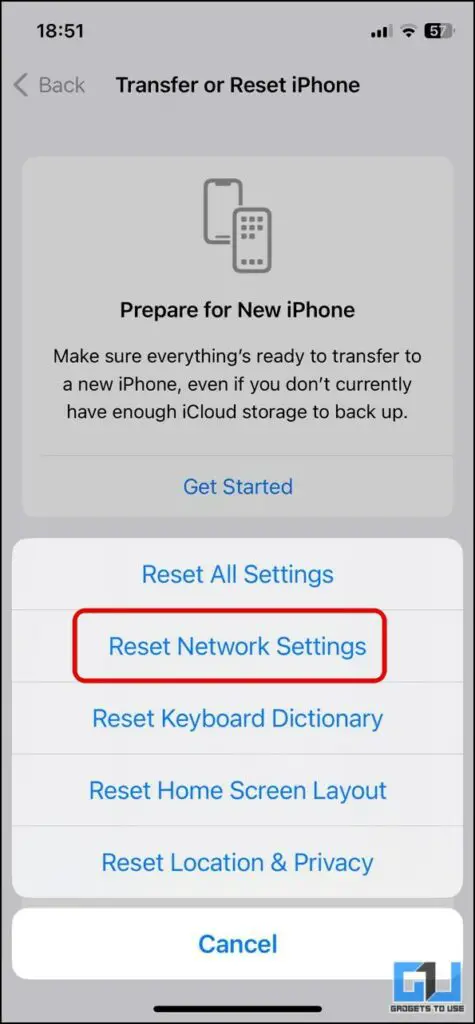 Once you enter your passcode, all the network settings will be reset and then you can check the hotspot error, whether it's fixed or not.
Method 5 – Change Hotspot Name and Password
If resetting your network settings does not fix your problem, then you should try to change the name of your mobile hotspot and password. This might fix help you fix the issues between your hotspot and the devices connected to it.
1. Go to your iPhone Settings, and navigate to General.
2. Under General, tap on About, and then tap on the name to change it.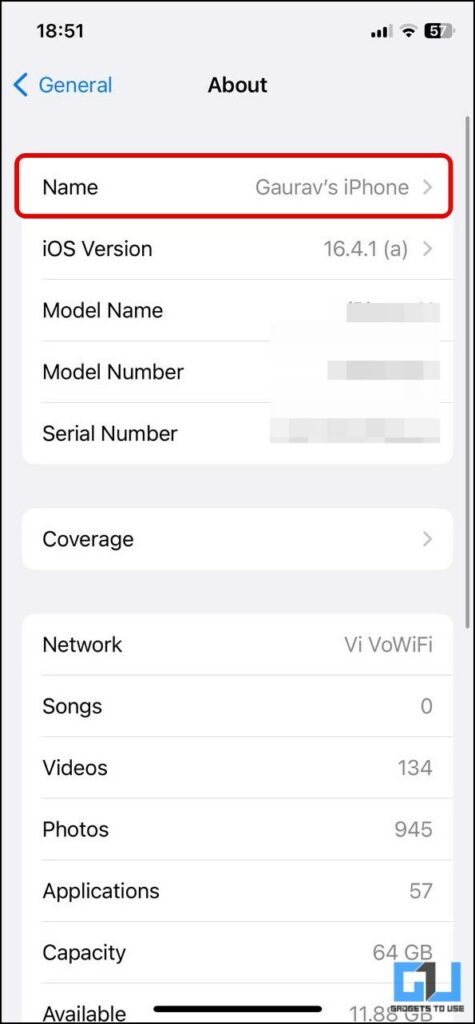 3. Now, go to the Personal Hotspot settings from Settings, and tap on Wi-Fi Password to change it.
Method 6 – Check Data Usage
Another reason for your iPhone to automatically turn off Mobile Hotspot is the exhausted data limit. You can check your mobile data usage from the iOS settings, if the data usage has reached or exceeded your monthly mobile data plan, then the iPhone will automatically disable the hotspot. Here's how you can check the mobile data usage.
1. Go to your iPhone Settings, and navigate to Mobile Data.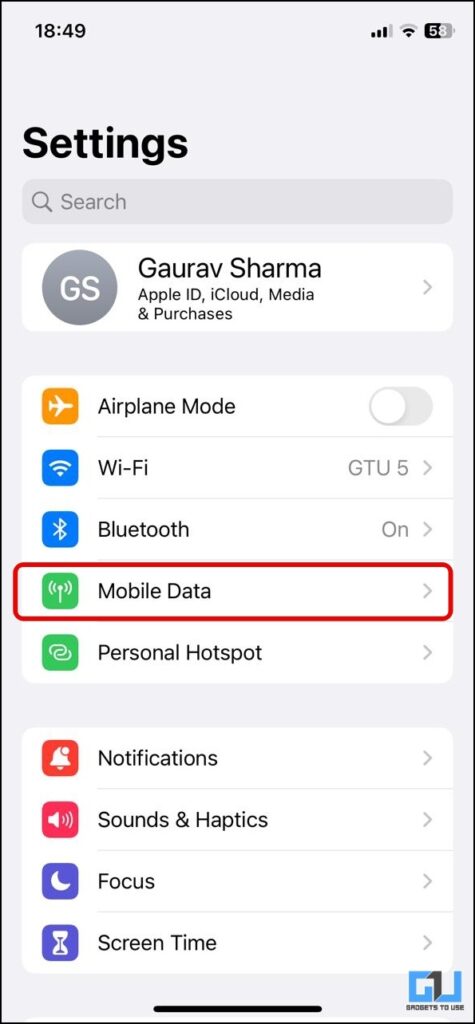 2. Under Mobile Data, scroll down to see the data used during the Current Period.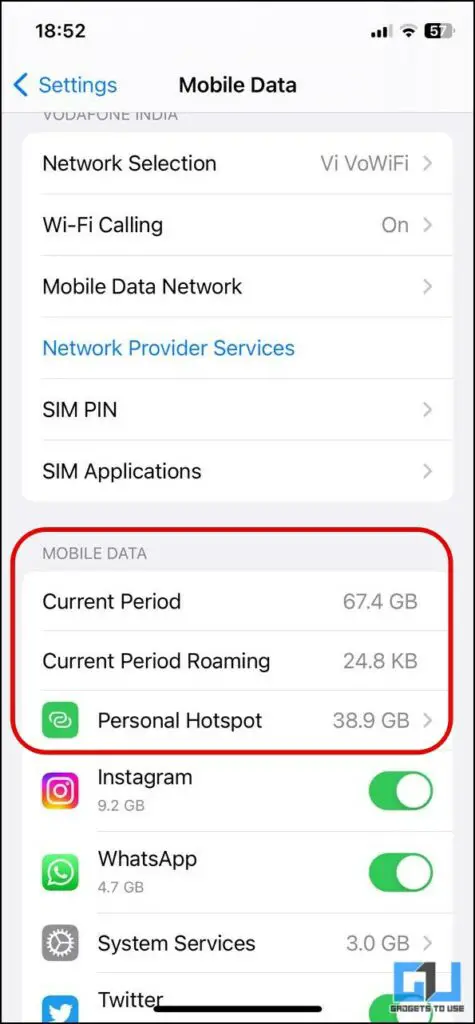 Method 7 – Update Carrier Settings
The network carriers keep releasing new updates for the improvement of their networks. These updates usually come to all users with the over-the-air update. An obsolete update can cause network issues on your phone, including the personal hotspot automatically turning off. To manually install this update on your iPhone follow these steps:
1. Go to General Settings from iPhone Settings, and navigate to About.
2. Now, find your network provider details to see the network provider version.
3. Tap on it to download and install the latest version of carrier settings.
Now, restart your iPhone and check if has done some wonders.
Method 8 – Update iOS Version
Talking about updates, you should also check the iOS update on your phone as this might also be the reason for hotspot disconnecting and many other issues. Here's how to check the latest iOS update on your iPhone:
1. Open the Settings app and go to the General.
2. Now, tap on the Software Update menu.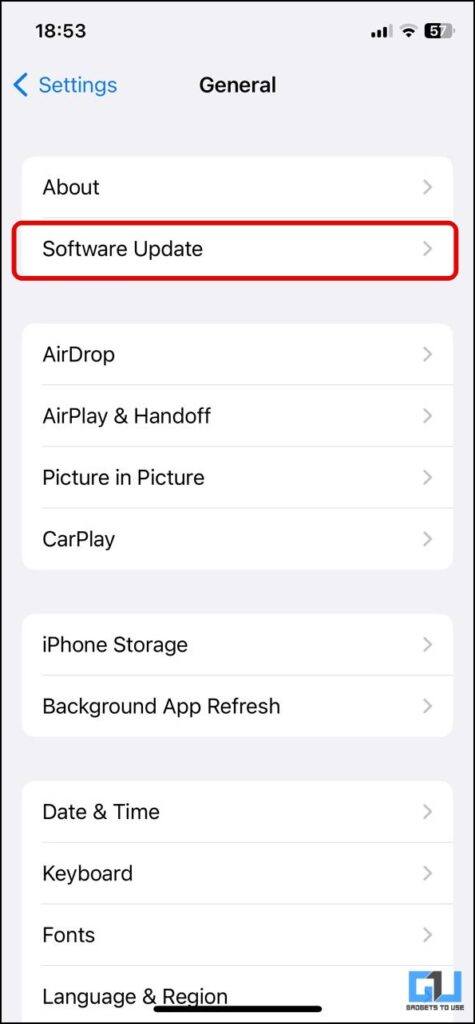 3. Here, you will see if there's a new update available on your phone.
Install the latest version of iOS from here and then start using the hotspot.
Method 9 – Keep the iPhone Hotspot Screen On
Here's one sure-shot method to make sure that the hotspot is on permanently while using. You should keep the personal hotspot screen on with the hotspot option active all the time. This trick works most of the time when the iPhone's hotspot is used with any PC.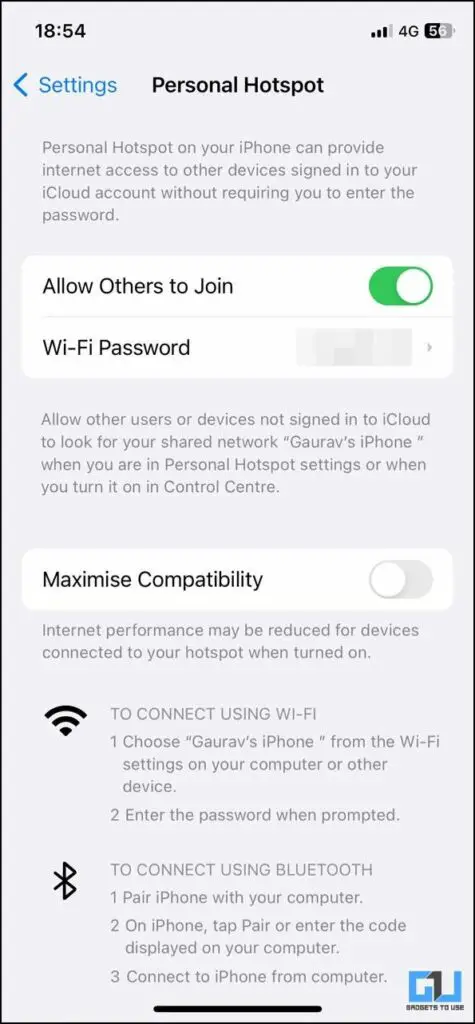 However, you should note that this method consumes more battery as your phone screen is turned on all the time. So make sure to connect your phone to the charging adapter during the process.
Method 10 – Extend Auto-Lock Time
Keeping the screen on, so as to make have an active mobile hotspot is not easy. To help you out, you can increase the iPhone's screen lock time, so you don't have to keep looking at it. Here's how to increase the screen on time of your iPhone.
1. Go to your iPhone Settings, and navigate to Display & Brightness.
2. Under Display & Brightness, scroll down to Auto-Lock.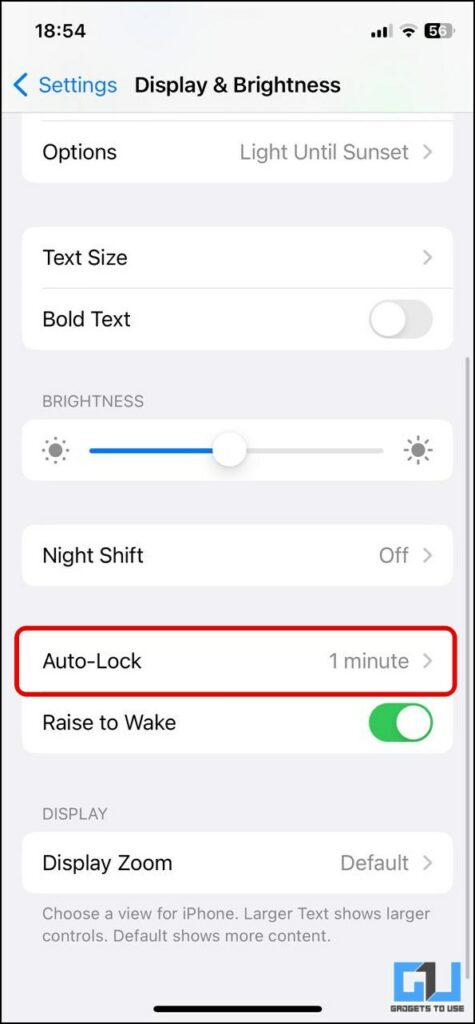 3. Here, set it to Never.
Method 11 – Log in to iCloud on Other Devices
Lastly, if nothing else works, you can use this method which will make sure that your iPhone hotspot never disconnects from a particular device. Yes, you can sign in with your Apple ID on iCloud on the device on which you want to use the hotspot and make this a trusted device or trusted browser.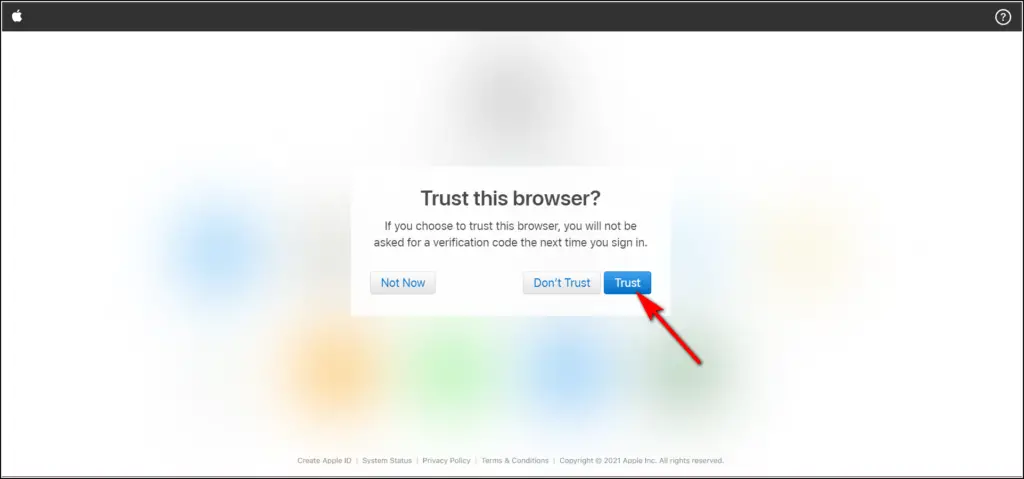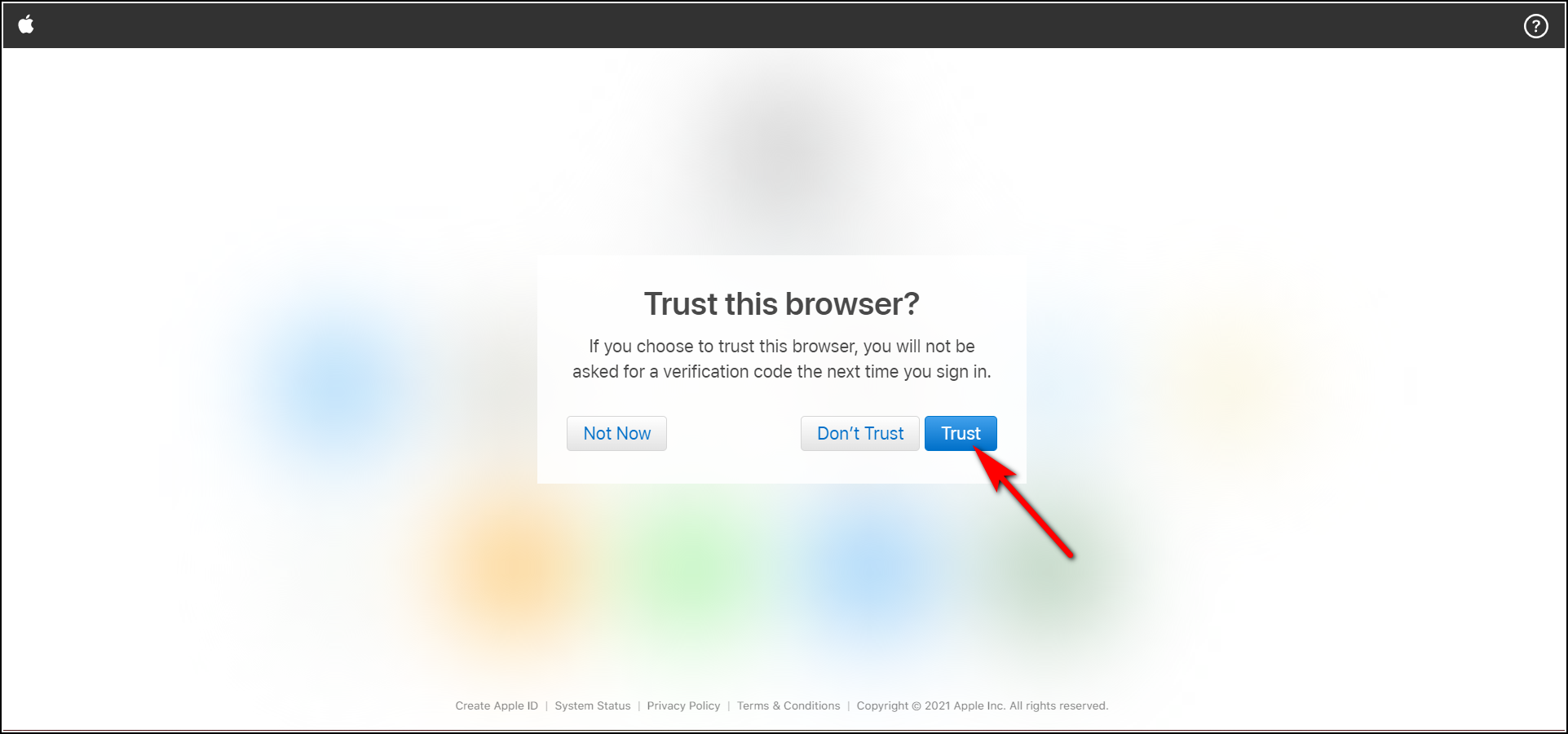 Apple will consider this one of your devices and will not disconnect the hotspot even after the inactivity. Also, if this device is a Mac, your hotspot will even be turned on automatically when the WiFi network is not available.
Method 12 – Forget and Re-Connect the Hotspot
If you are unable to connect to your iPhone's hotspot, then you should remove the saved network of your iPhone from your other devices, and add it back to fix any connectivity issues between your devices.
Method 13 – Disable Maximum Compatibility Mode
If you are still facing issues with the internet performance from your iPhone's hotspot, then you should disable the Maximum Compatibility mode. This mode ensures you can connect all sorts of devices, but this can hamper your internet performance. Here's how to turn off maximum compatibility:
1. Go to your iPhone Settings, and navigate to Personal Hotspot.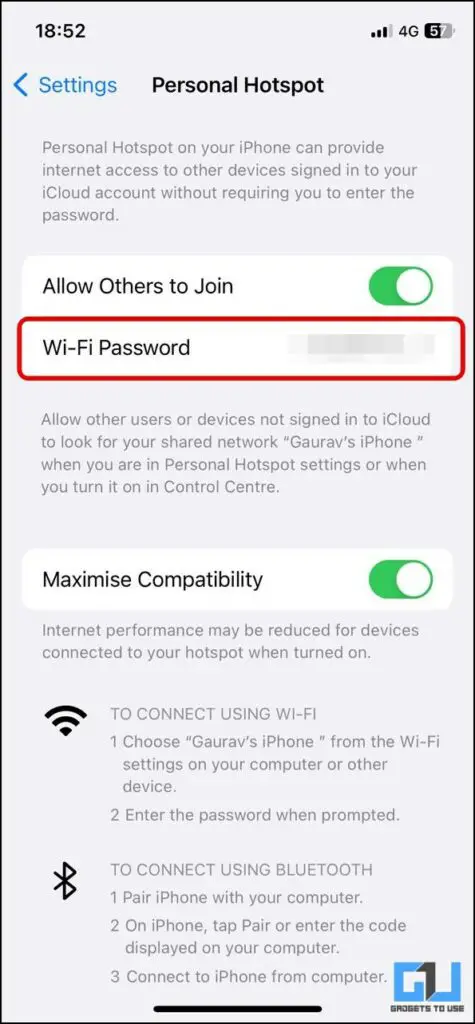 2. Under Personal Hotspot, disable the toggle for Maximum Compatibility.
Wrapping Up
So these are the ways to fix your iPhone hotspot that keeps turning off automatically, the issue has been there for a long time, and Apple should consider a better implementation of it. I hope you were able to fix the issue on your iPhone as well. Stay tuned to GadgetsToUse for more latest iOS tips and tricks, and read the ones linked below.
You might be interested in:
You can also follow us for instant tech news at Google News or for tips and tricks, smartphones & gadgets reviews, join GadgetsToUse Telegram Group, or for the latest review videos subscribe GadgetsToUse Youtube Channel.