5 Ways to Download Old Profile Photos on Facebook, Google, Twitter, WhatsApp and Instagram
Social media platforms are undoubtedly the best way to revisit golden memories and old photos. That said, if you're looking for a way to download old profile photos for changing or keeping them safe, you've come to the right spot. This explainer demonstrates several ways to download old profile photos on Facebook, Google, Twitter, WhatsApp, and Instagram. Additionally, you can learn to download photos from Google Photos Memories Slideshow.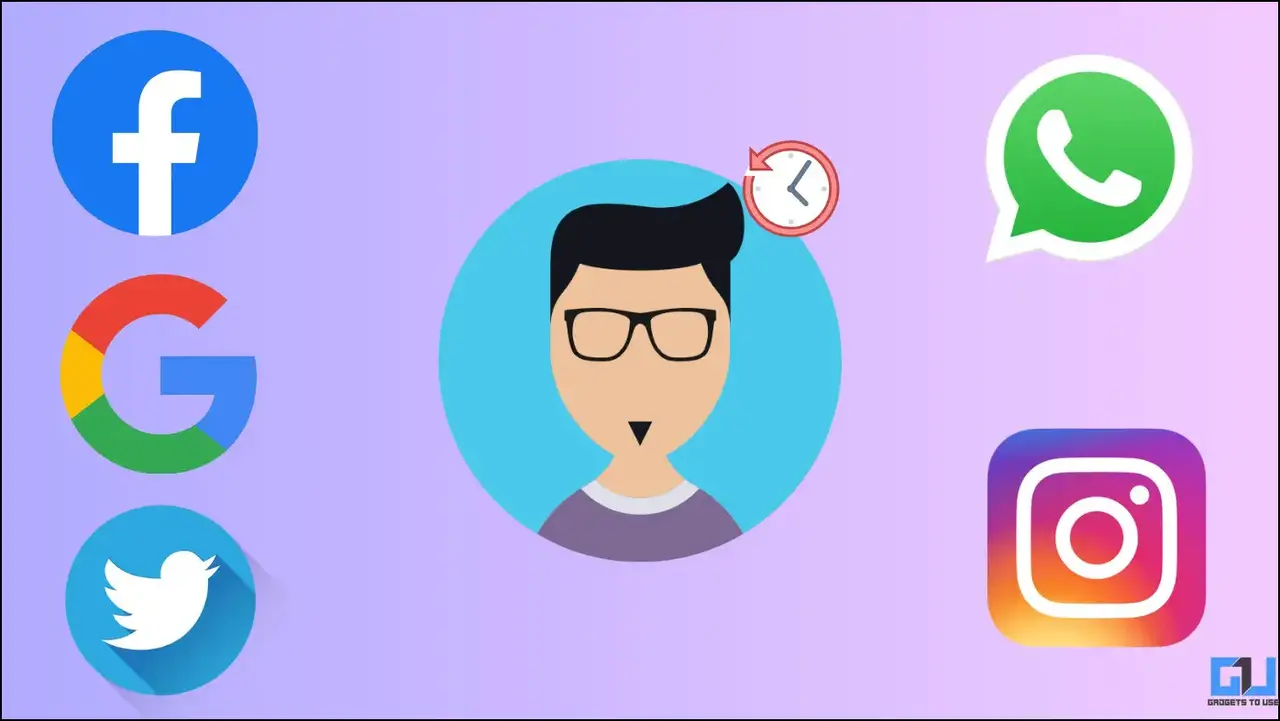 How to Download Old Profile Photos From Your Social Media
While popular social media giants such as Facebook and Google keep a record of your profile picture history, some platforms like WhatsApp, Twitter, and Instagram do not allow viewing past profile pictures. But, with a few workarounds, downloading old profile photos becomes a cakewalk. Let's have a look at the steps to do it.
Download Your Old Profile and Cover Photo From Facebook
Facebook automatically archives and organizes your uploaded photos into various albums to conveniently view them later. This becomes helpful for viewing the old photos you've used as your profile or cover picture. Here's how you can access and download them.
On Desktop
1. Go to your Facebook profile and navigate to the Photos tab.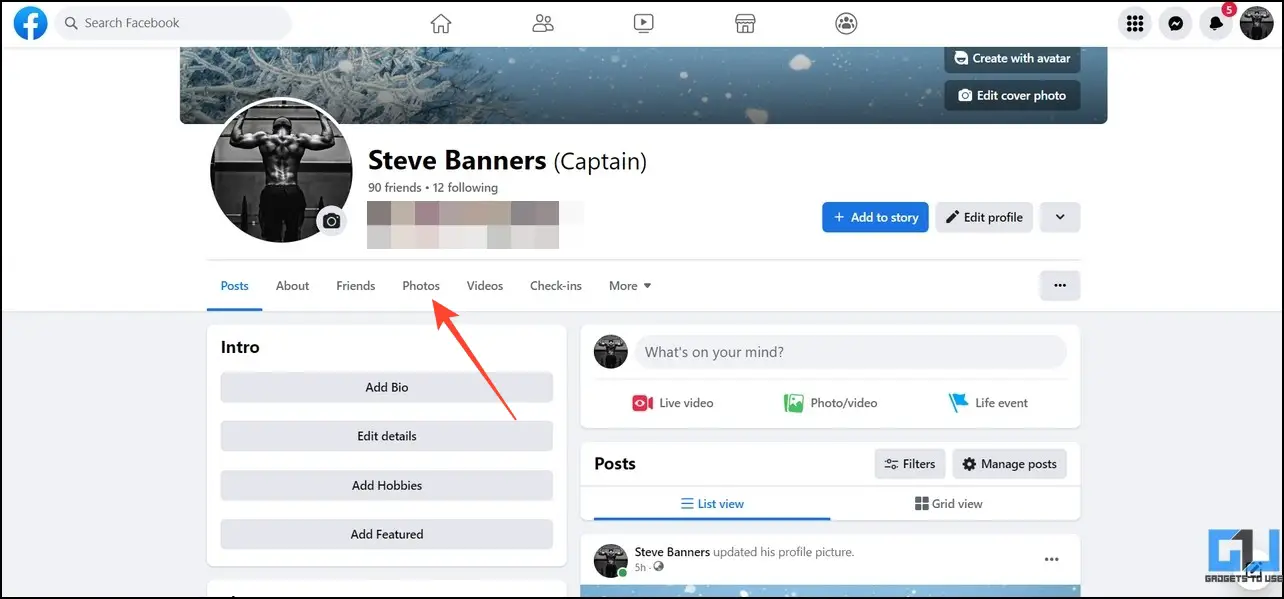 2. Switch to Albums and tap Profile Pictures.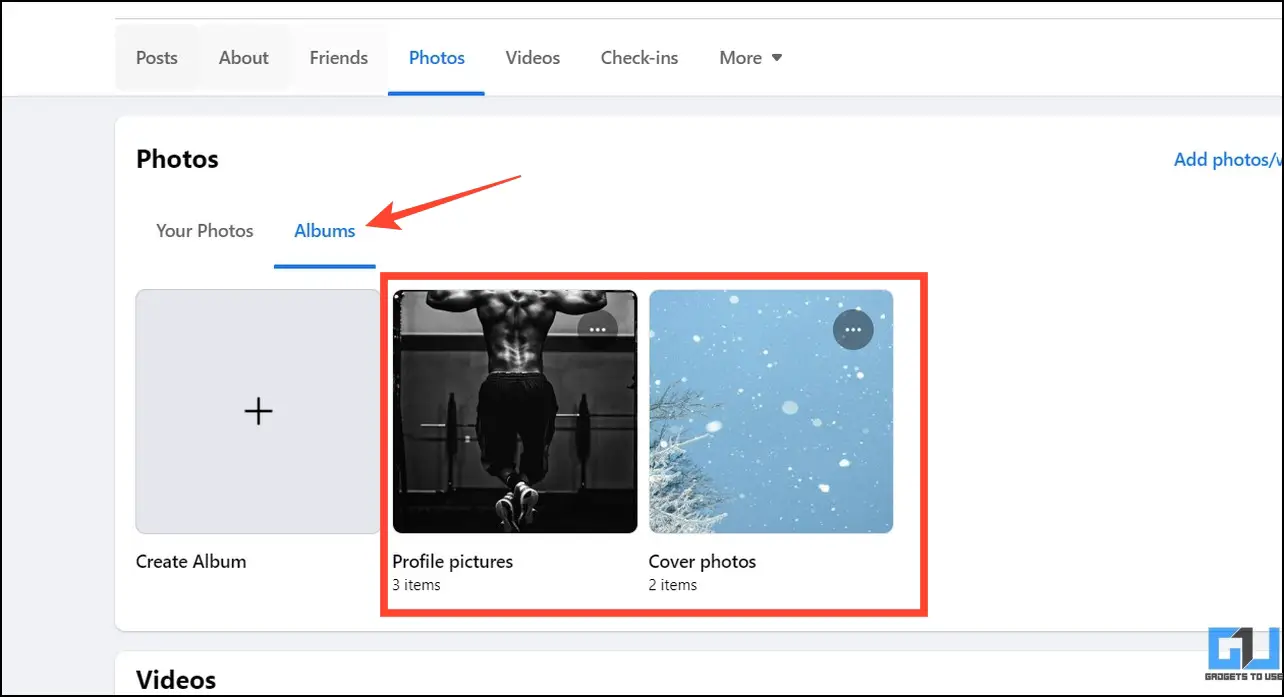 3. Browse and click the past profile picture to open it.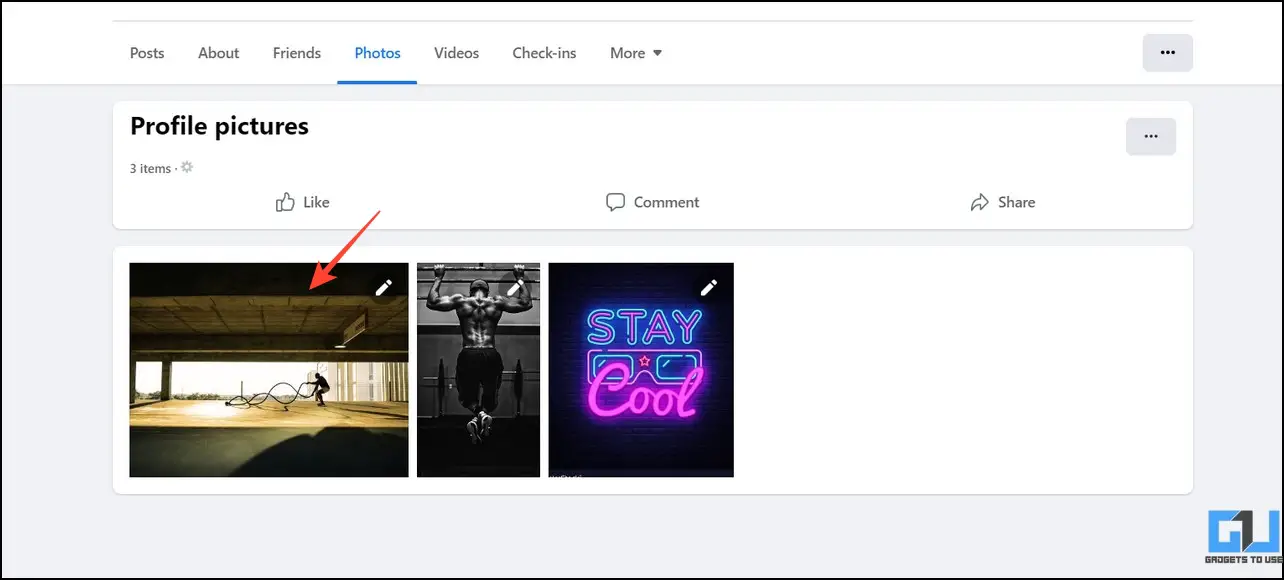 4. Finally, right-click the image to save it to your device.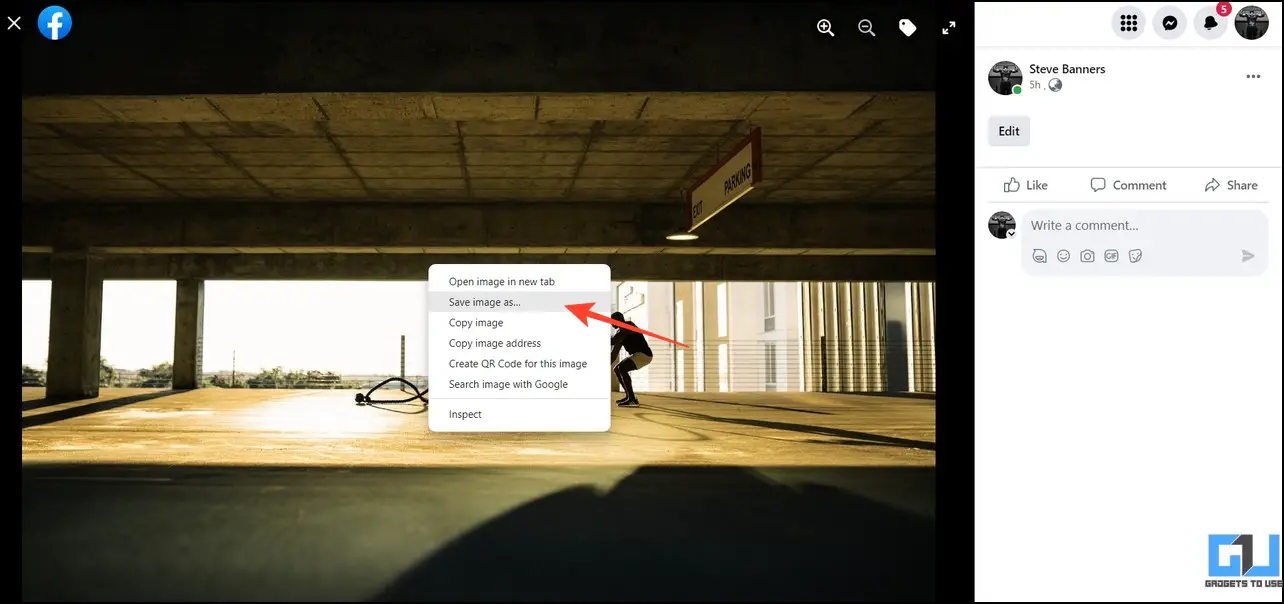 5. Repeat the steps with the Cover Photos album to save your favorite old photos.
On Smartphone
1. Open your profile in the Facebook app and tap Photos.
2. Locate the profile pictures album and tap on it.
3. Browse the list of past profile pictures and tap your favorite image to open it.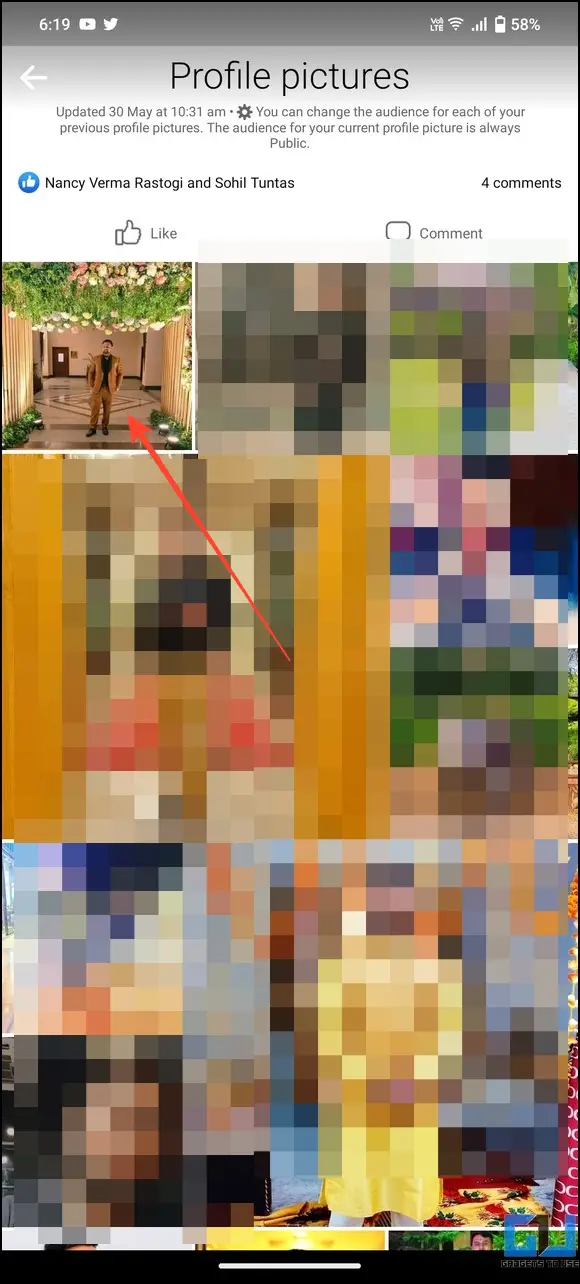 4. Press the three-dot menu and tap Save to Phone to download your old Facebook photo.
Download Old Profile Photo From Google
Similar to Facebook, you can browse your Google account timeline to re-discover profile photos you've used in the past. Check out our detailed guide for steps to download all previous Google profile photos.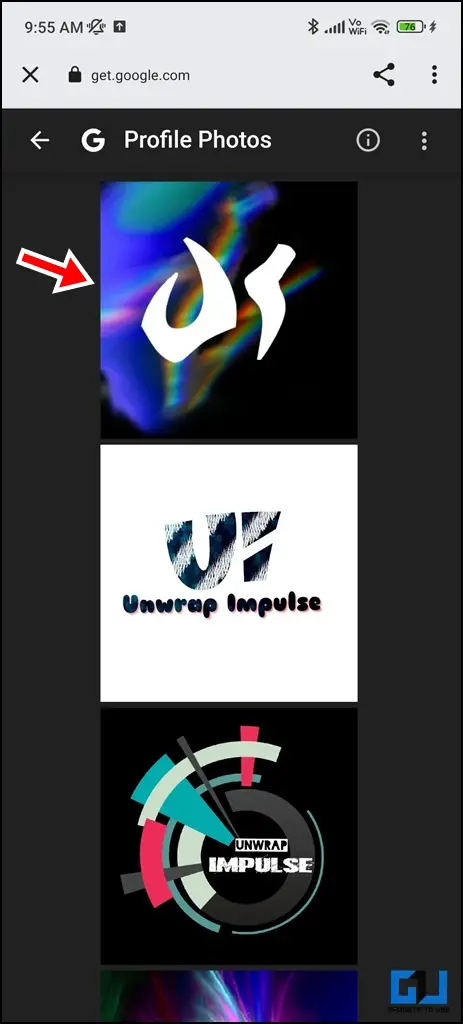 Download Old Profile Photo From Twitter
Unlike other social platforms, Twitter doesn't archive or save a history of your profile photos, making it difficult to spot or download the previously used image. However, users often tweet a new profile picture to share it with followers.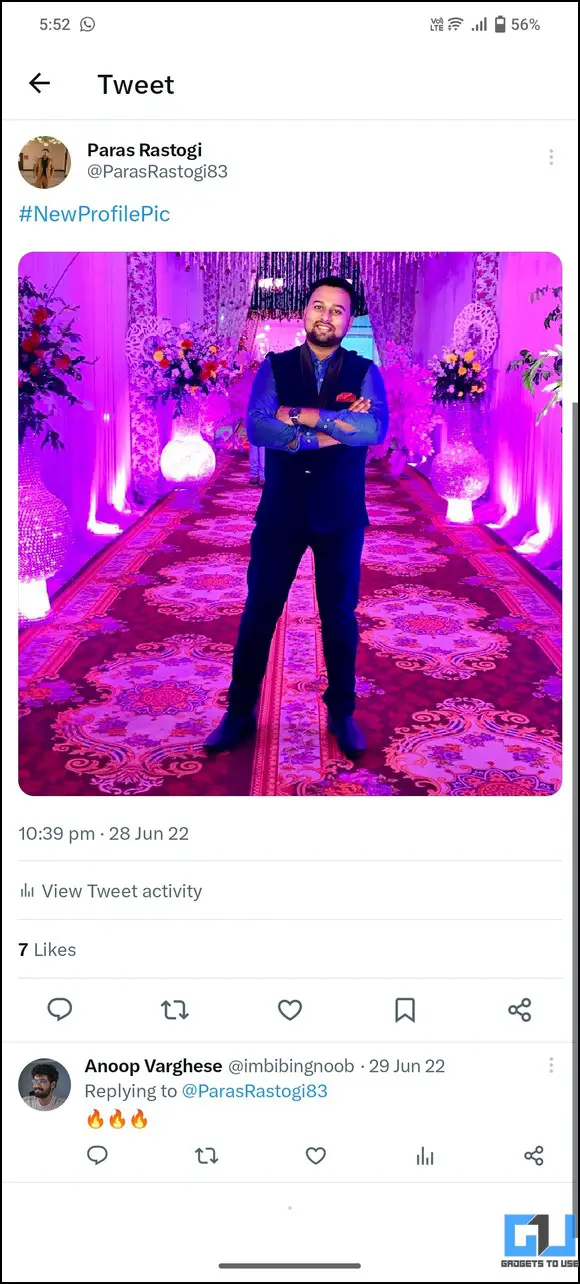 This media tweet can be located in the Media timeline of a user's profile to download. Alternatively, you can travel back in time with the Internet Wayback Machine to easily download your old Twitter profile photo. Let's look at the steps to do it:
Using Media Timeline
1. Open your profile in the Twitter app.
2. Switch to the Media tab to view your tweeted images/videos.
3. Browse the timeline to find the old profile picture you're looking for.
Alternatively, you can press the Search button at the top to search past profile images with the #NewProfilePic hashtag, a popular hashtag suggested by Twitter, while making new profile picture tweets.
Using Wayback Machine
1. Copy the link to the Twitter profile to revisit its old photo.
2. Open Wayback Machine and paste the copied link to browse its history.
3. Pick an earlier date to view its captured history.
4. You can now see your Twitter profile with the old profile picture.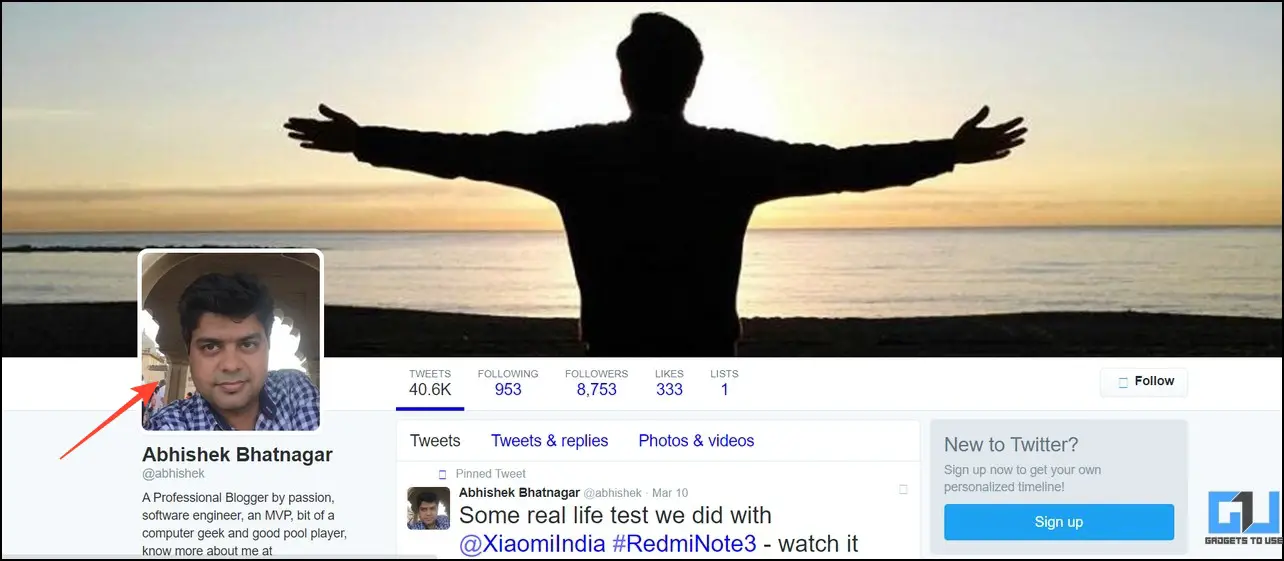 5. Click the profile picture and save it to your device using the right-click context menu.
Download Old Profile Photo From Instagram
Like Twitter, Instagram doesn't archive/create a history of profile photos. This means that once you set a new profile picture, the previous one gets deleted without any record. However, using account data, you can download your profile's old stories, posts, and videos. Here's how it can be done.
1. Open your Instagram profile and tap the three-bar menu to access your Account Activity.
2. Tap on Download your Information and place a new request to download your data.
3. Once processed, you will receive an archived file containing all your account media. You can extract it to view old stories, posts, and videos.
Download Old Profile Photo From WhatsApp
While WhatsApp offers no direct way to view or download old photos, you can browse its local backup on your phone to view old profile photos. Follow these steps to download your profile photos.
1. Open your Android File Explorer and navigate to the following directory.
Android> Media > com.whatsapp > WhatsApp > Media
2. Tap on WhatsApp Profile Photos to view all the saved old profile pictures.
3. If you can't locate the photo in the above folder, browse the photos in the WhatsApp Images folder to find them.
FAQs
Q. Can I See Past Profile Pictures on Instagram?
Unfortunately, Instagram doesn't allow seeing past profile pictures. However, you can view the full-size profile photo of any Instagram user by following our nifty tricks.
Q. Can I Download My Profile Picture From Instagram?
You can use various free online tools and Android/iOS apps to download any profile picture from Instagram. The Instagram Profile Photo Viewer and Insta DP Viewer app are popular mentions in this domain.
Q. How to Go Back to My Old Profile Picture on Facebook?
Click the Update Profile Picture button and pick your old photo from the 'Profile Pictures' album. For more details, check the steps listed above.
Q. How to See Old YouTube Account Profile Pictures?
Your YouTube account is the same as your Google account. Hence, you should browse the old profile pictures in your Google account to see the old YouTube account photos. Check the steps listed in this explainer for more details.
Q. Can I See the Old Profile Picture on WhatsApp?
You can navigate to your smartphone's internal storage using a File Explorer app to see your old WhatsApp profile picture history in the Media directory. The media directory contains a dedicated WhatsApp profile pictures folder containing all saved profile photos.
Q. How to See Past Profile Pictures of Your Twitter Account?
Switch to your profile's media timeline to search for the old tweeted profile pictures. Alternatively, with the Intenet Wayback machine, you can travel back in time and view a past profile picture.
Wrapping Up
We hope this guide has assisted you in downloading old profile pictures from various social media platforms. If you found it useful, forward it to your friends and subscribe to GadgetsToUse for more informative reads. Also, don't forget to check the below links for other awesome articles.
You might be interested in:
You can also follow us for instant tech news at Google News or for tips and tricks, smartphones & gadgets reviews, join GadgetsToUse Telegram Group, or for the latest review videos subscribe GadgetsToUse Youtube Channel.