9 Ways to Fix the 'Our System Has Detected Unusual Activity' Error on ChatGPT
Since its release, ChatGPT has garnered a large user base, and with this large crowd, certain errors and issues are imminent. Just a couple of months ago, people had issues like ChatGPT being at capacity. And now, users face the "Our system has detected unusual activity" error. Many users are confused about what caused the error and how to fix it. So in this article, we will go through several methods to help fix ChatGPT's "Our system has detected unusual activity" error.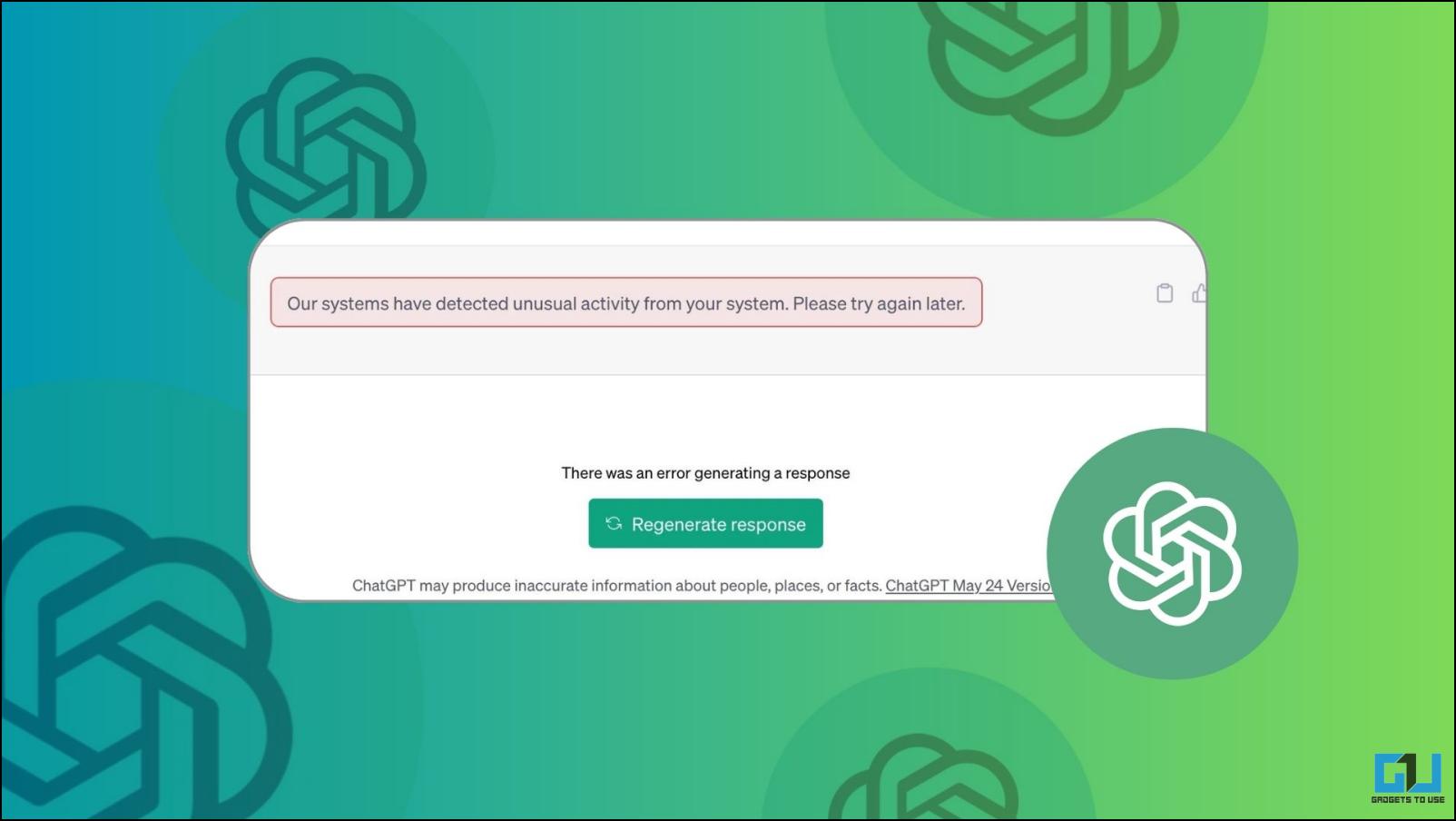 What Causes the Error "Our System Has Detected Unusual Activity" in ChatGPT?
This error kicks in when a user is suspected of doing unusual activity. It prevents the ChatGPT service from any abuse or misuse from the user end. For example, a user can send too many requests to the server, overloading it, which might result in the server temporarily going down. Some users may also try to exploit the AI model for their benefit.
Probable causes of the error include using the same account on multiple devices simultaneously, generating too many queries too frequently, issues with the service itself, or interference from a faulty extension or plugin. This is why we have mentioned various troubleshooting methods that you can try out to fix the issue with ChatGPT.
How to Fix ChatGPT Unusual Activity Detected Error
As discussed above, there is no straightforward answer to why the error occurs. Therefore, we have curated a list of ways with step-by-step instructions to help you fix the unusual activity detected in error. Make sure to go through each method to get a satisfactory result.
Method 1 – Refresh the Page
It is not unusual that the ChatGPT service encountered a bug while loading the webpage, which might have triggered the error to pop up. You can easily remedy this by clicking on the reload icon at the top left side of the browser toolbar.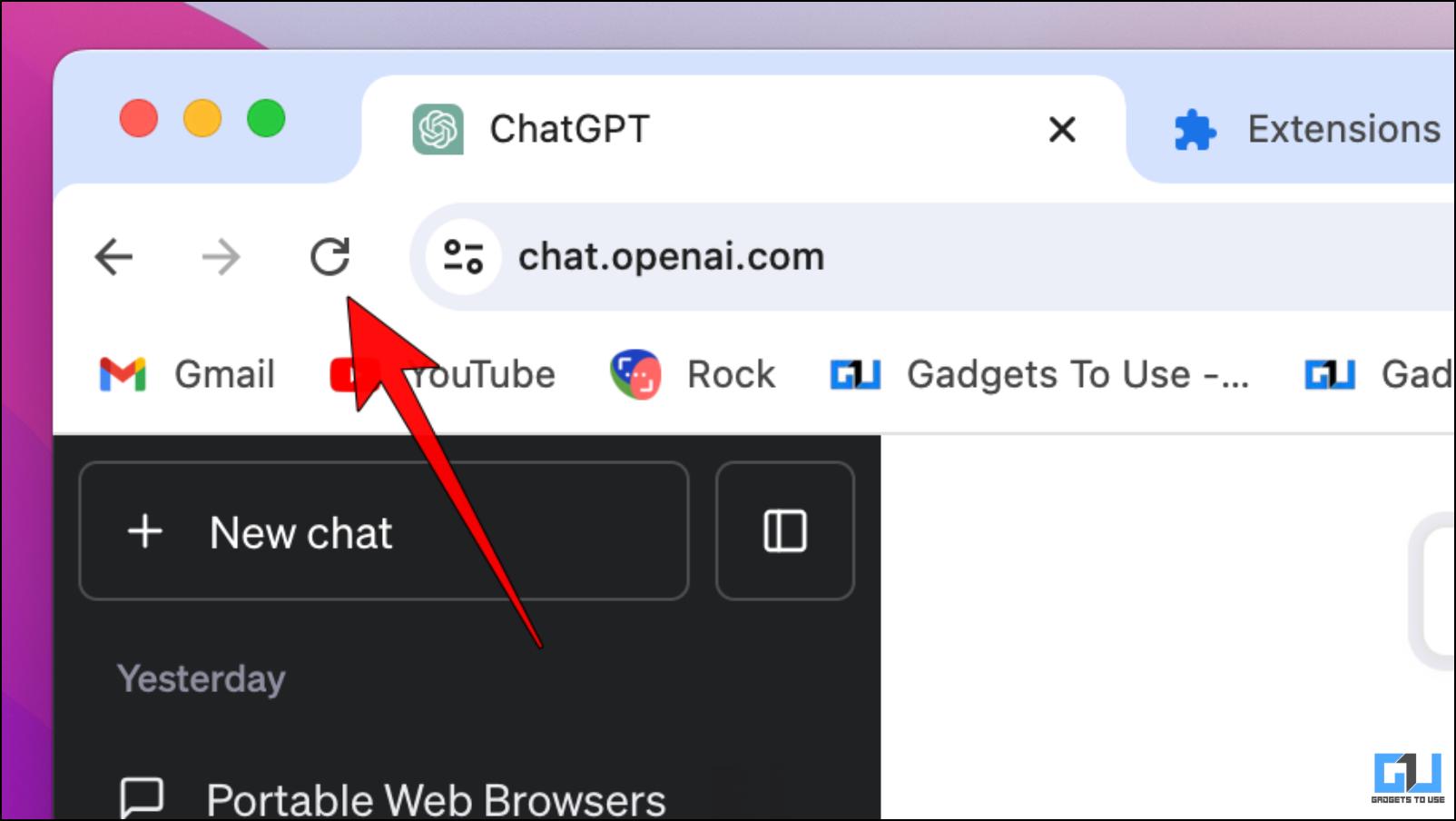 This will reload the page alongside its other elements. Try asking a query to ChatGPT to check if the error still appears.
Method 2 – Wait and Try Again Later
Given the large number of people that use the service simultaneously, it is plausible that the service might run into some problem at the backend—causing it to show you the unusual activity error.
Though the chances of this happening are slim, it is still not out of the question, given that Open AI (the company that created ChatGPT) has mostly fixed server-side problems. So we recommend you wait an hour and check again to verify if the error is gone.
Method 3 – Log Out from Excessive Devices
If you come across the error in ChatGPT that says, "Our system has detected unusual activity," then it could be a result of you being logged into multiple devices. You might be trying to use ChatGPT from a different device while someone like a family member is also using ChatGPT from another computer logged in with the same account.
This can lead to an error message popping up. So to avoid such errors, log out of excessive devices. Here is how you can do that.
1. On the ChatGPT window, click on the three-dot menu next to your account name.
2. Click on the Logout option.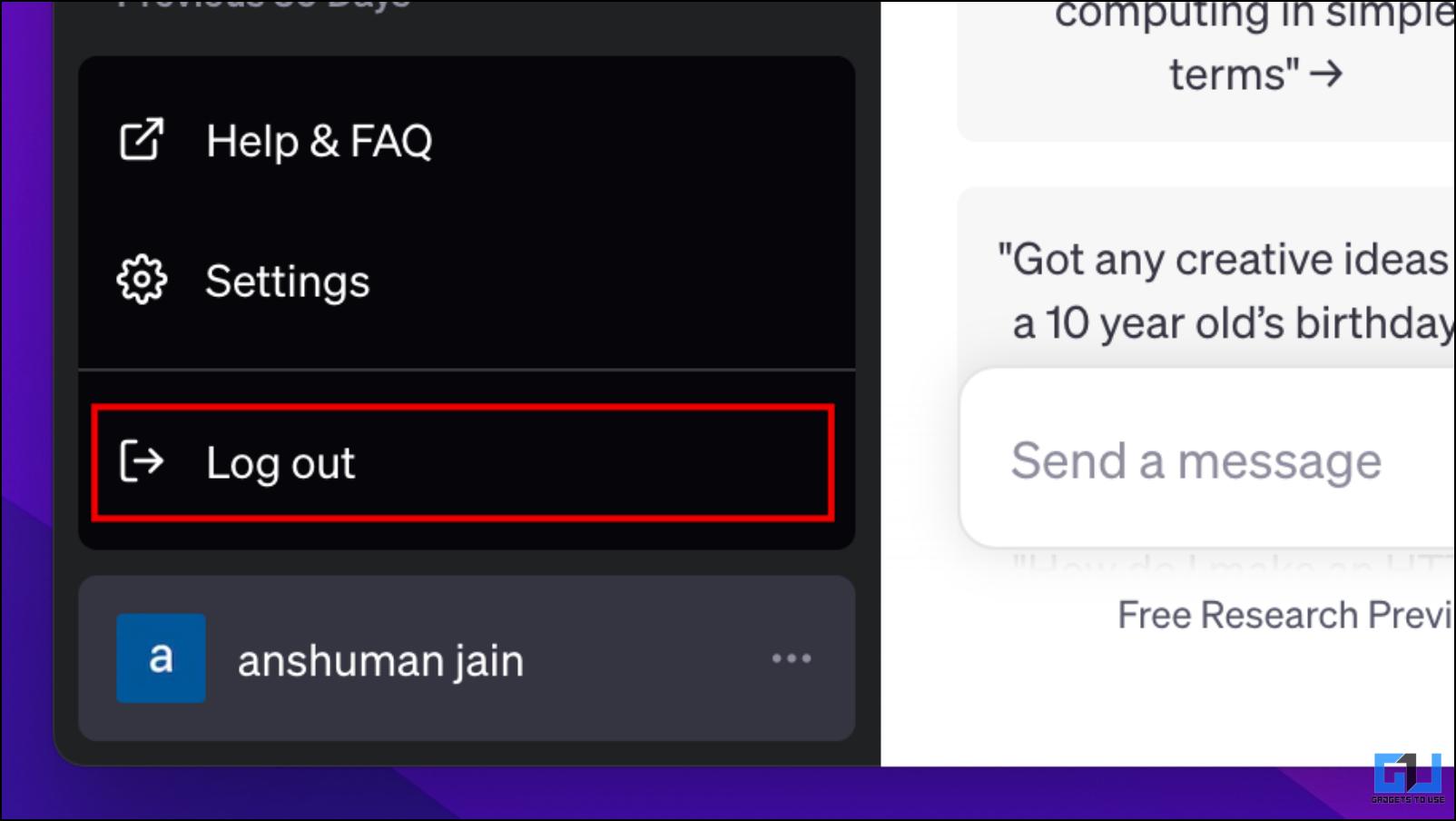 You can also try logging into your account to check if that helps to solve the issue.
Method 4 – Turn Off VPN and Proxy Services
If you are using ChatGPT with a VPN or a proxy, then it may lead the AI service to assume that something is wrong with your account. This might result in your account being marked as suspicious. Therefore, turn off any VPN services you currently use, then try running ChatGPT again to see if that helped fix the error.
Also, ensure you have a proper internet connection, as a network interruption may also cause the problem.
Method 5 – Open ChatGPT in Incognito Window
The ChatGPT error can likely occur because of some issues with your web browser. However, it is hard to pinpoint the exact cause. In this situation, open an Incognito window in your browser and ChatGPT there.
The Incognito window does not carry over your saved cookies, history, or even extensions, so if ChatGPT runs without any errors, then it indicates that the problem is with your browser. This is how you can open the Incognito window in Google Chrome.
1. On Chrome, click on the three-dot menu at the top right corner.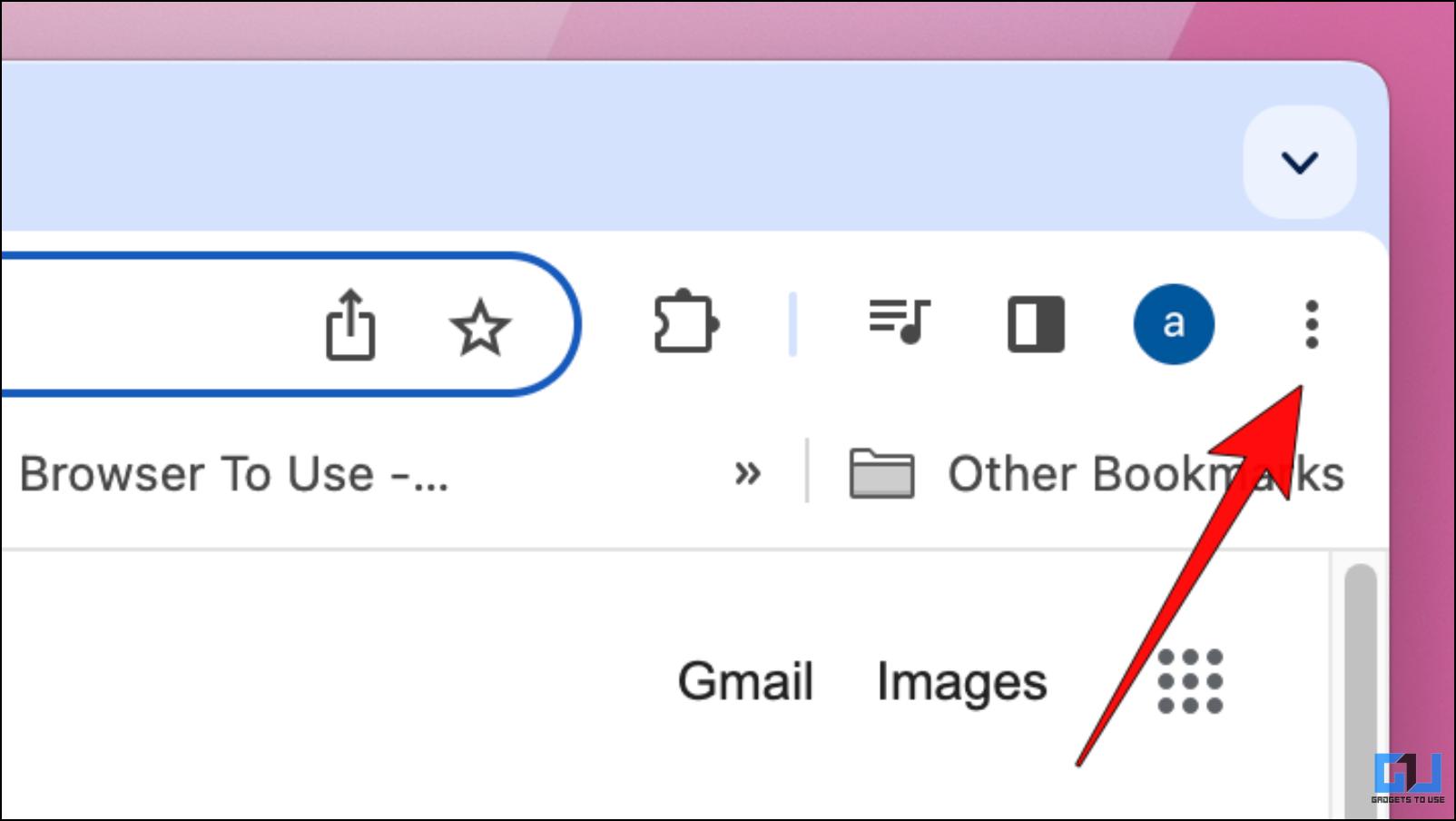 2. Click on the New Incognito Window.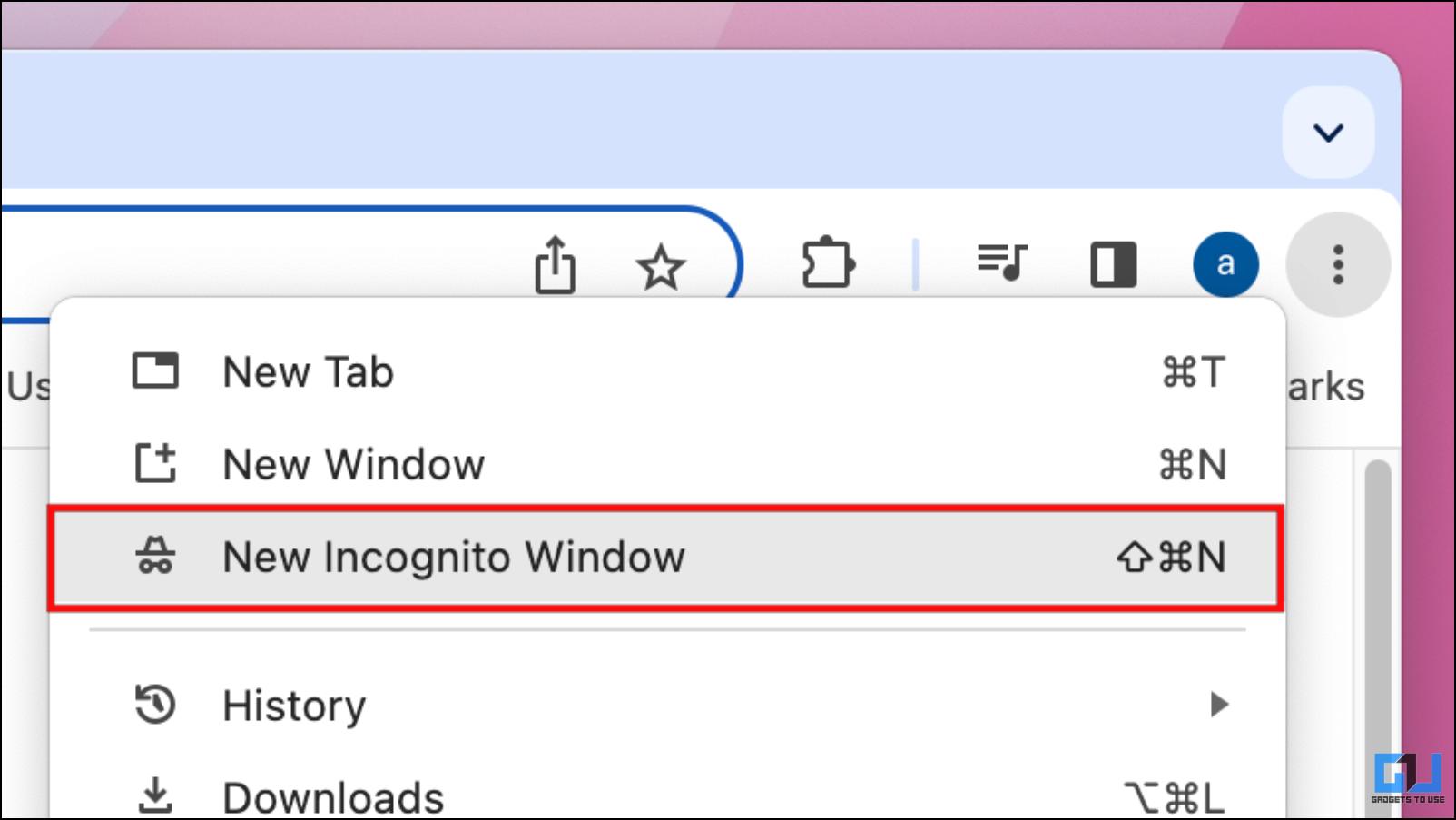 This will open a separate Incognito mode window on your desktop.
3. Visit chat.openai.com in this incognito window.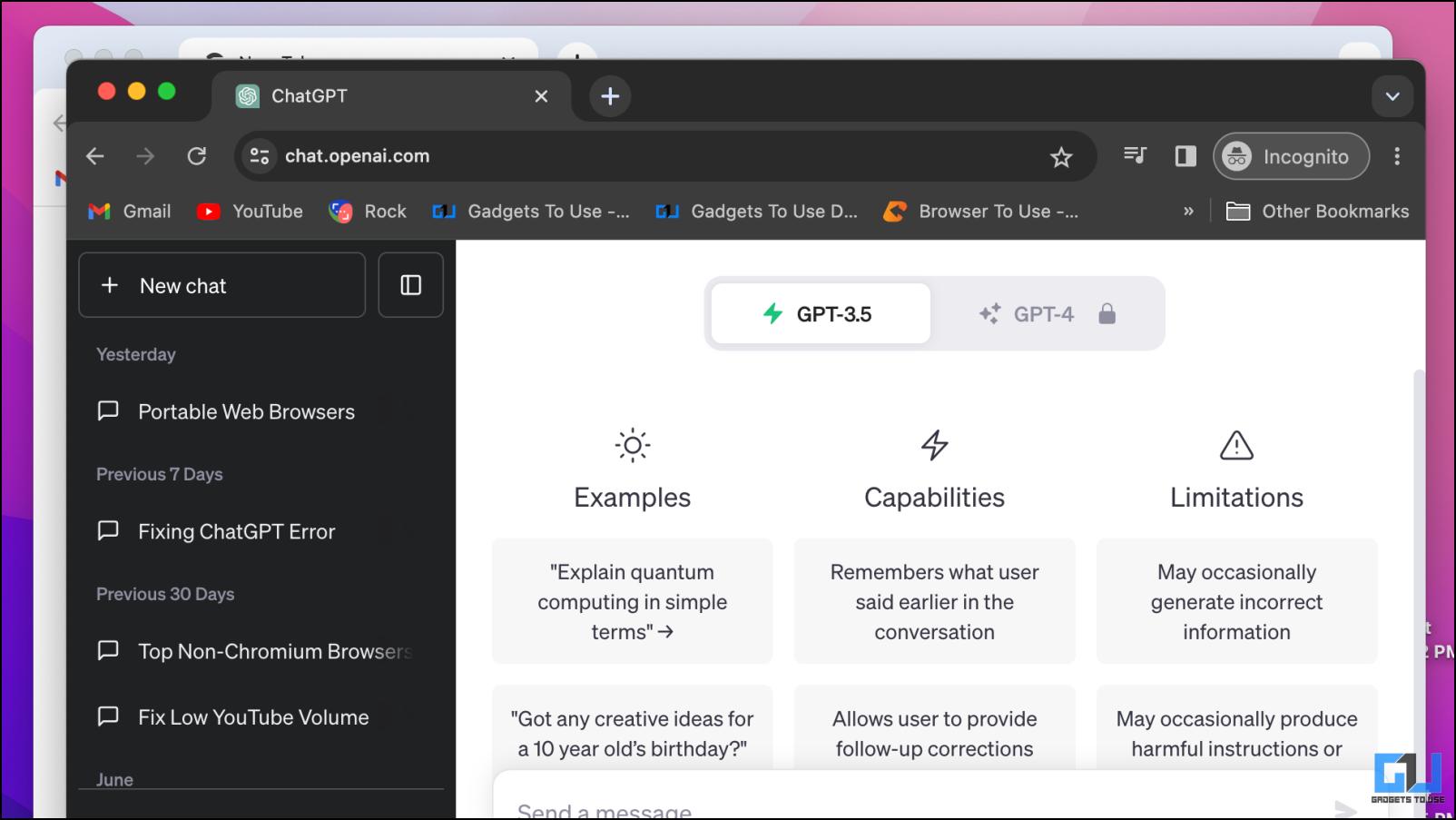 Method 6 – Disable Installed Browser Extensions
Chrome extensions allow you to add features to your browser. But they can also interfere with the working of certain websites and services. The biggest culprit among these is adblocker extensions, which block certain scripts. ChatGPT could require these scripts or cookies to operate properly. So we recommend that you disable such installed extensions on your browser and then check if that resolves the issue.
1. Open Chrome and click on the extensions icon on the top right side of the toolbar.
2. Click on Manage Extensions.
This will take you to the extensions page, where all your installed extensions will be visible.
3. Turn off the toggle below the extension you wish to disable.
4. Go back to ChatGPT and reload the page.
If the error does not come up again, you should either whitelist the ChatGPT site for the extension or remove the extension entirely.
5. To remove the extension, click on the Remove button as shown below.
6. In the confirmation prompt, click on Remove.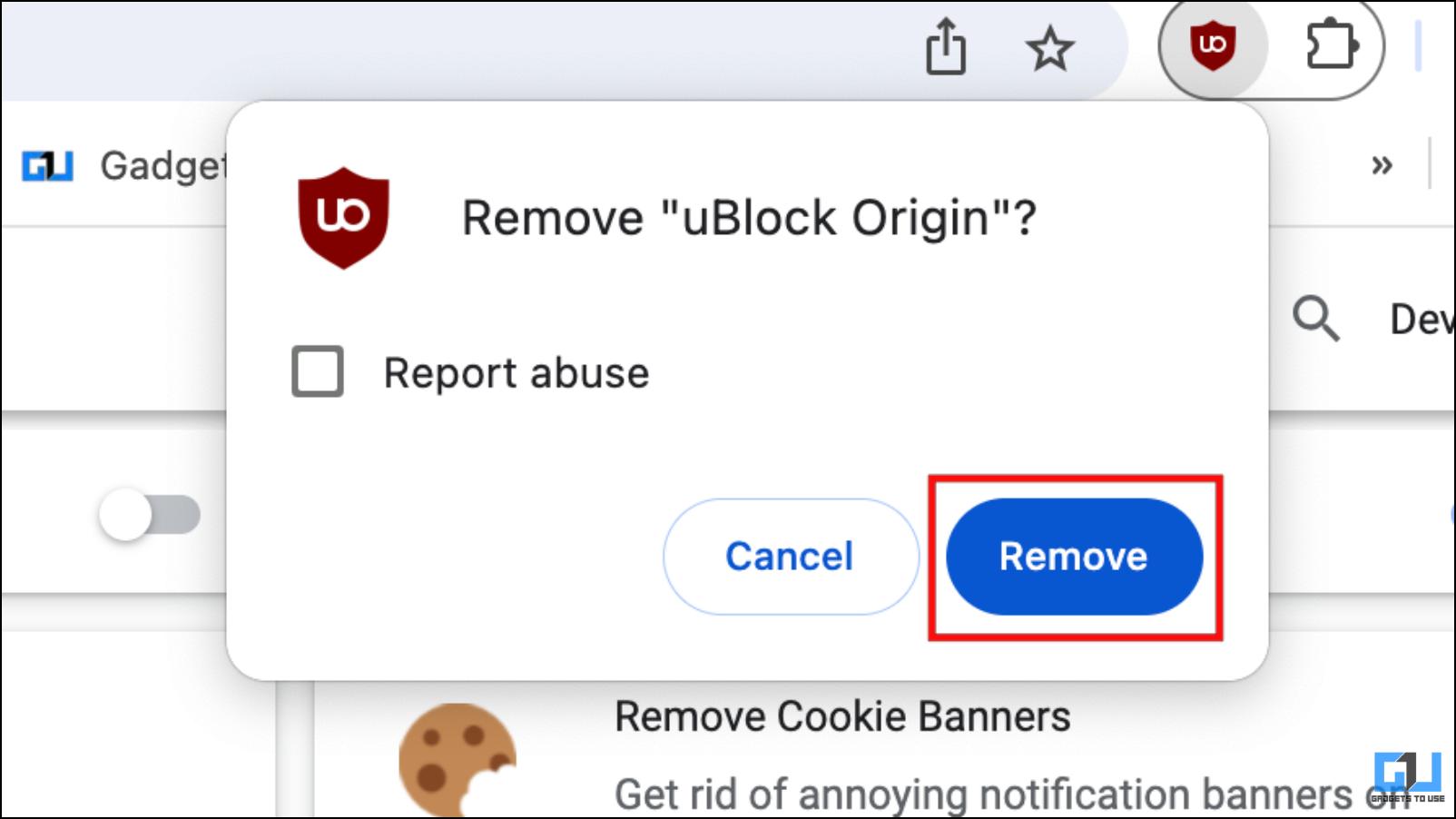 Method 7 – Clear Cached Data and Cookies
Your browser accumulates cached data from websites over time which helps to load pages faster. However, this data can get bloated, take up a lot of space, and often get corrupted. This could cause several issues with the browser and websites you browse. This is why it is important that you clear cookies and cached data to fix the ChatGPT unusual activity error.
1. Click on the three-dot menu in Chrome.
2. Hover the mouse cursor over More Tools.
3. Next, click on Clear Browsing Data…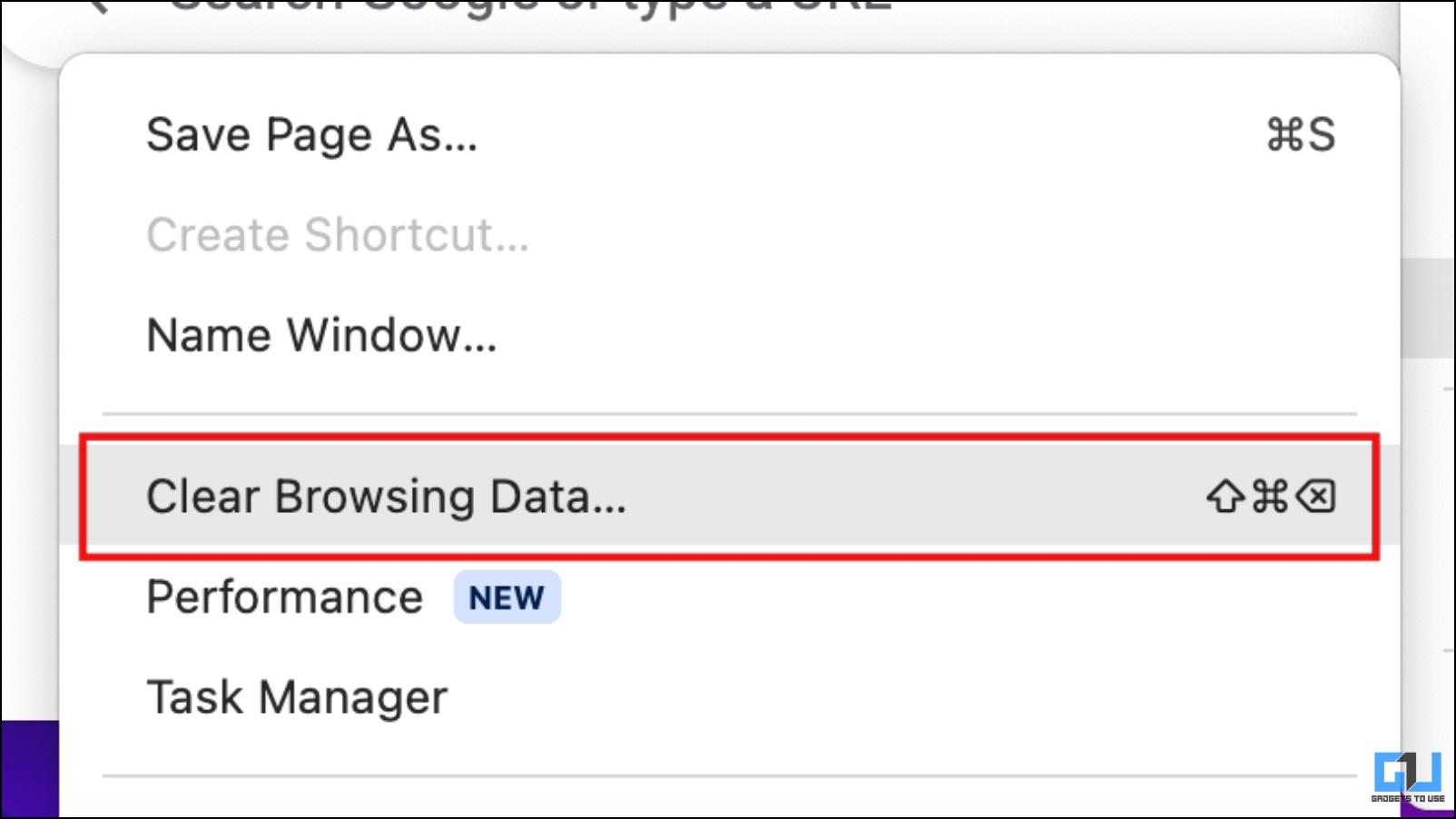 4. Here, tick the box next to all three items.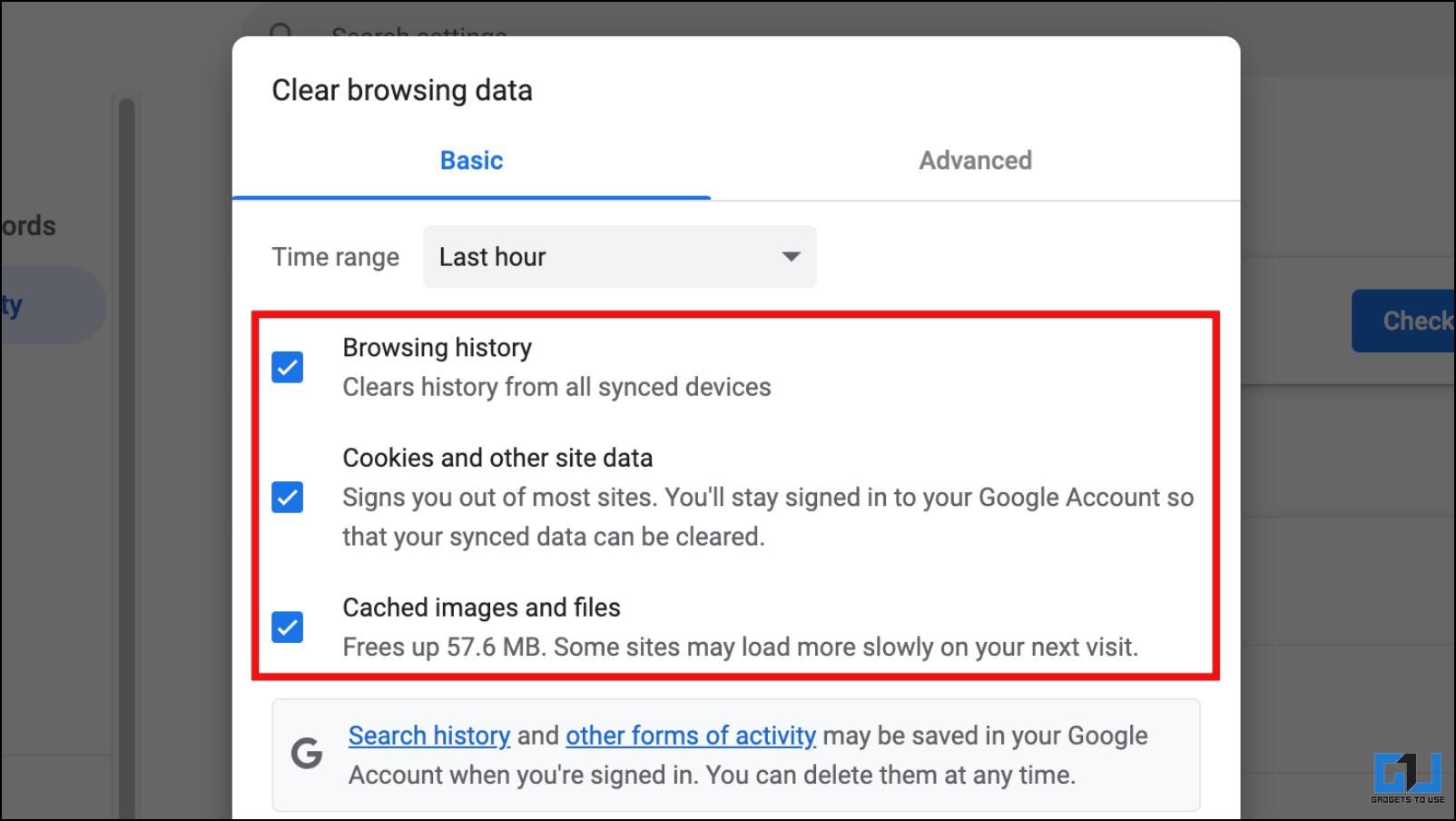 Note: Clearing cookies will sign you out of all logged-in web pages.
5. Click on the box next to Time Range, then select All Time.
6. Lastly, click on Clear Data.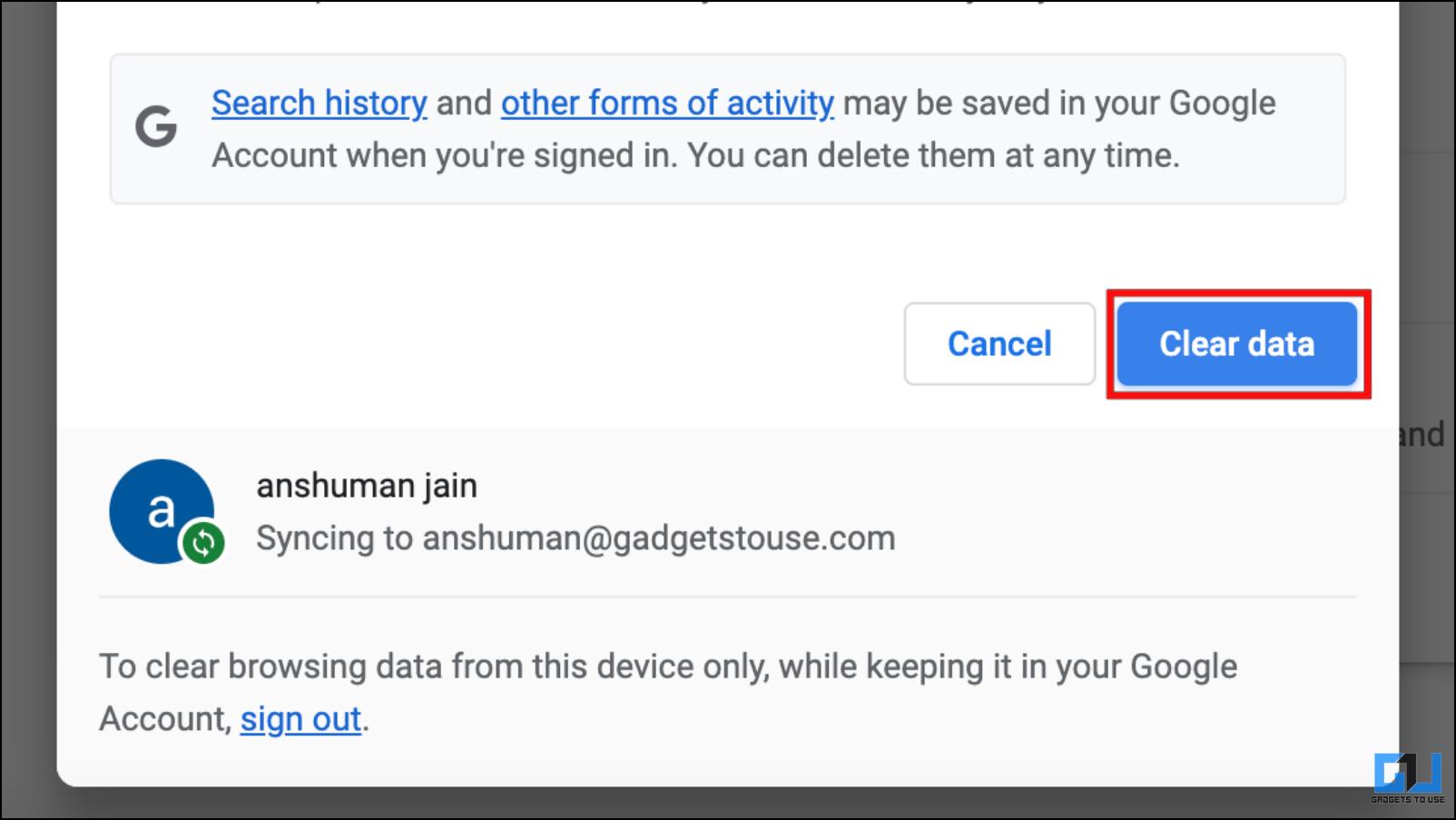 Method 8 – Uninstall ChatGPT Plugins
Plugins in ChatGPT add more functionality to the AI chatbot, like the ability to connect to the internet. Though useful, some users have reported that they started getting the 'Our system has detected unusual activity error after installing the plugins. The error was fixed once the plugin was removed. So you can also try removing plugins to overcome the error.
1. Open the ChatGPT window, and click the plugin button below the GPT toggle.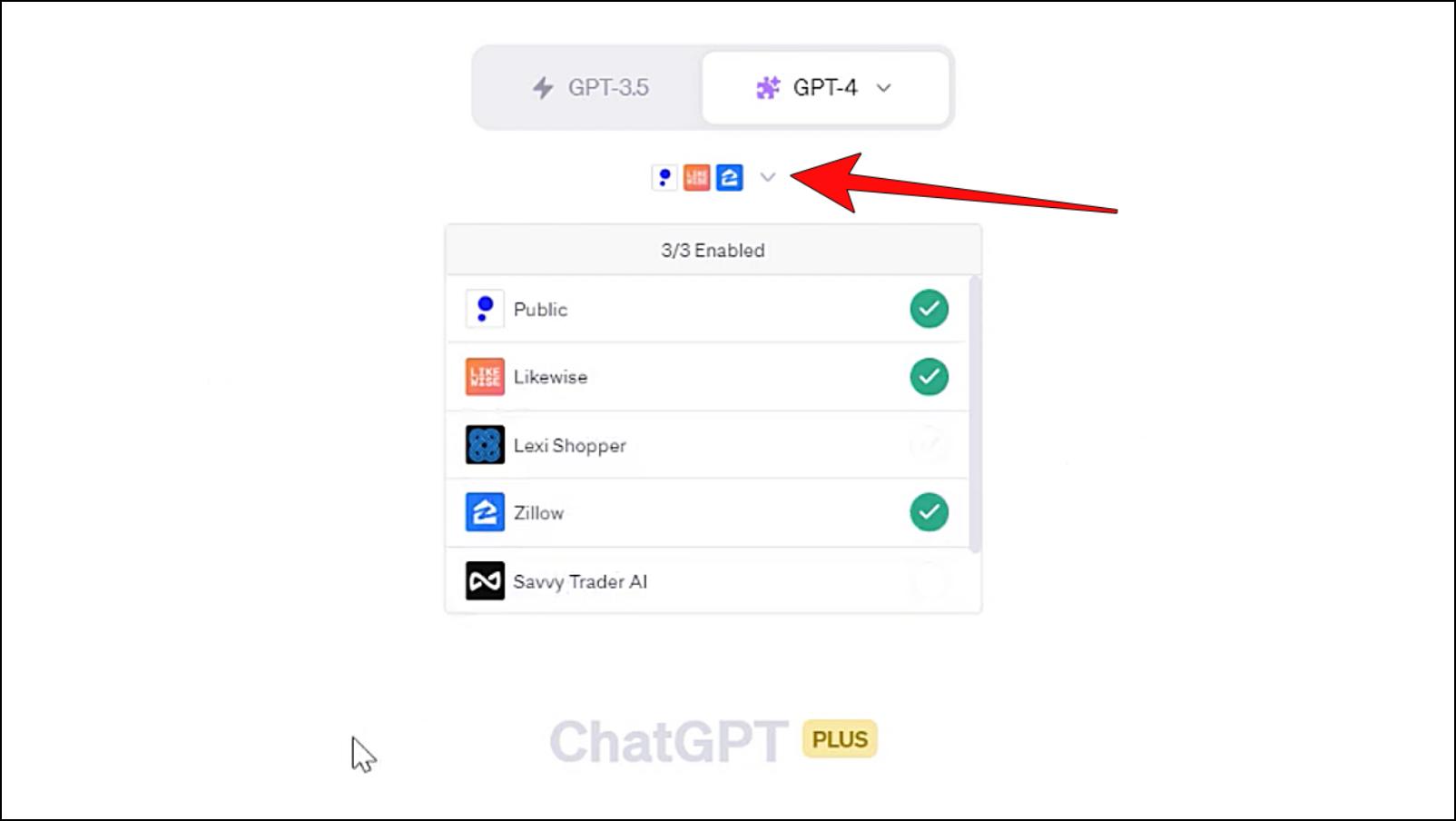 2. Go to the Plugin Store.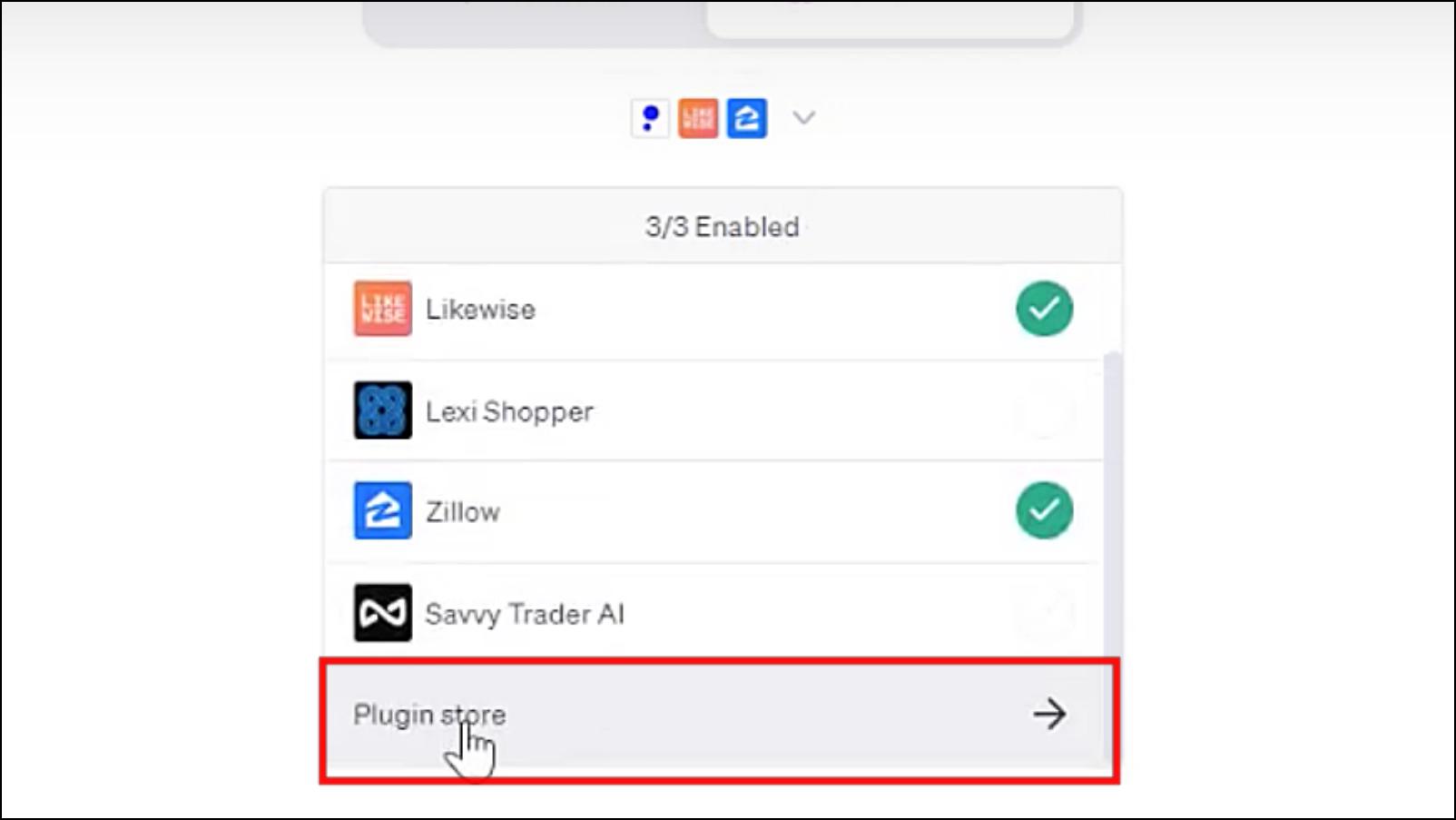 3. Select the Installed tab.
4. Click on Uninstall for the plugin that you want to remove.
5. Once removed, refresh the page to check if the error is gone.
Method 9 – Sign in with Another Account
The unusual activity error appears because OpenAI suspects something wrong with your account. If any of the above-listed methods have not been able to fix the error with ChatGPT, then we recommend that you log in from another account.
If you do not have another account, you can easily create one by signing in directly with Google or creating an account with an alternate email ID.
[Fixed] Unusual Activity Detected Error on ChatGPT
This brings us to the end of this article. ChatGPT is still under active development, so issues like these are bound to happen. Given the nature of the AI at its current stage, it is necessary to put safeguards to ensure that the chatbot is not used maliciously. I hope you found the guide useful, and stay tuned on GadgetsToUse for more such articles, reviews, and How-Tos.
You might be interested in the following: 
You can also follow us for instant tech news at Google News or for tips and tricks, smartphones & gadgets reviews, join GadgetsToUse Telegram Group or for the latest review videos subscribe GadgetsToUse YouTube Channel.