5 Ways to Stop Suggested Videos and Recommendations on YouTube in Chrome
In recent years, YouTube has amped up its recommendations to keep pitching you new videos whether you like them. Even though the platforms imply that these suggestions are tailored to your watch history, the content still seems irrelevant. So, if you are annoyed by unnecessary videos and wish to end this, keep reading. In this article, we will go over various ways that you can use to stop suggested videos and recommendations on YouTube.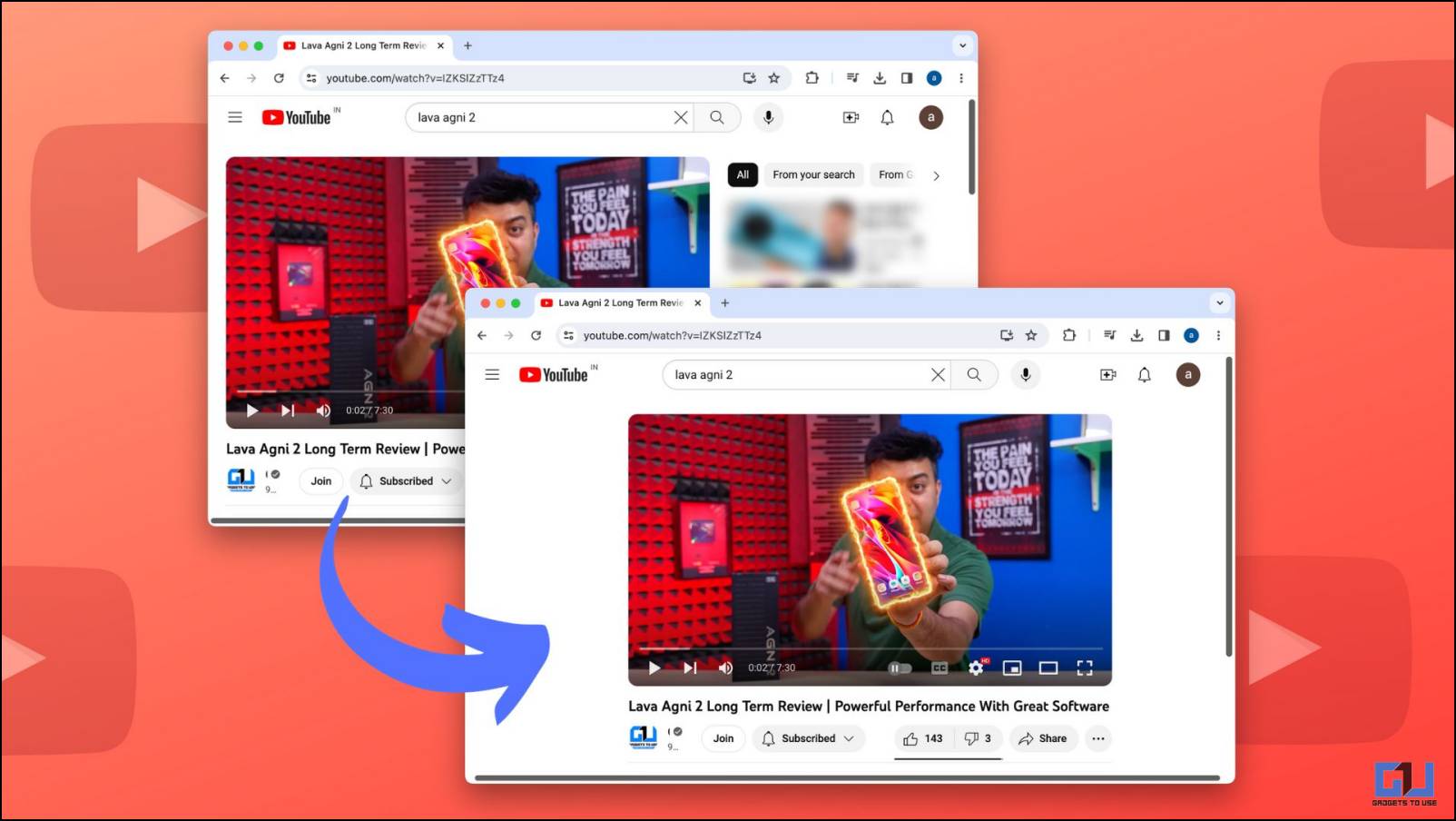 How to Stop Suggested Videos and Recommendations on YouTube?
YouTube suggests videos in the Home feed, which is also the new default landing page of the platform, in video end credits, on the sidebar, and below the currently playing video. Not to forget Shorts, their new TikTok-like endless stream of short-form videos.
Some of these suggestions can be useful. However, most of them are in no way relevant to you. This is why we compiled a list of ways to help you put a stop to these suggestions and recommendations. Let us have a look at them down below.
Method 1 – Download the Unhook Extension for Chrome
Unhook is a great Chrome extension that allows you to change several aspects of the YouTube website. This add-on allows you to show or hide various UI elements, including sidebar recommendations, video suggestions at the end of the video, and related video feeds. It is free to use and can help you stop those annoying suggested videos on YouTube. Here is how you can use it.
1. Download the Unhook extension from the Chrome Web Store.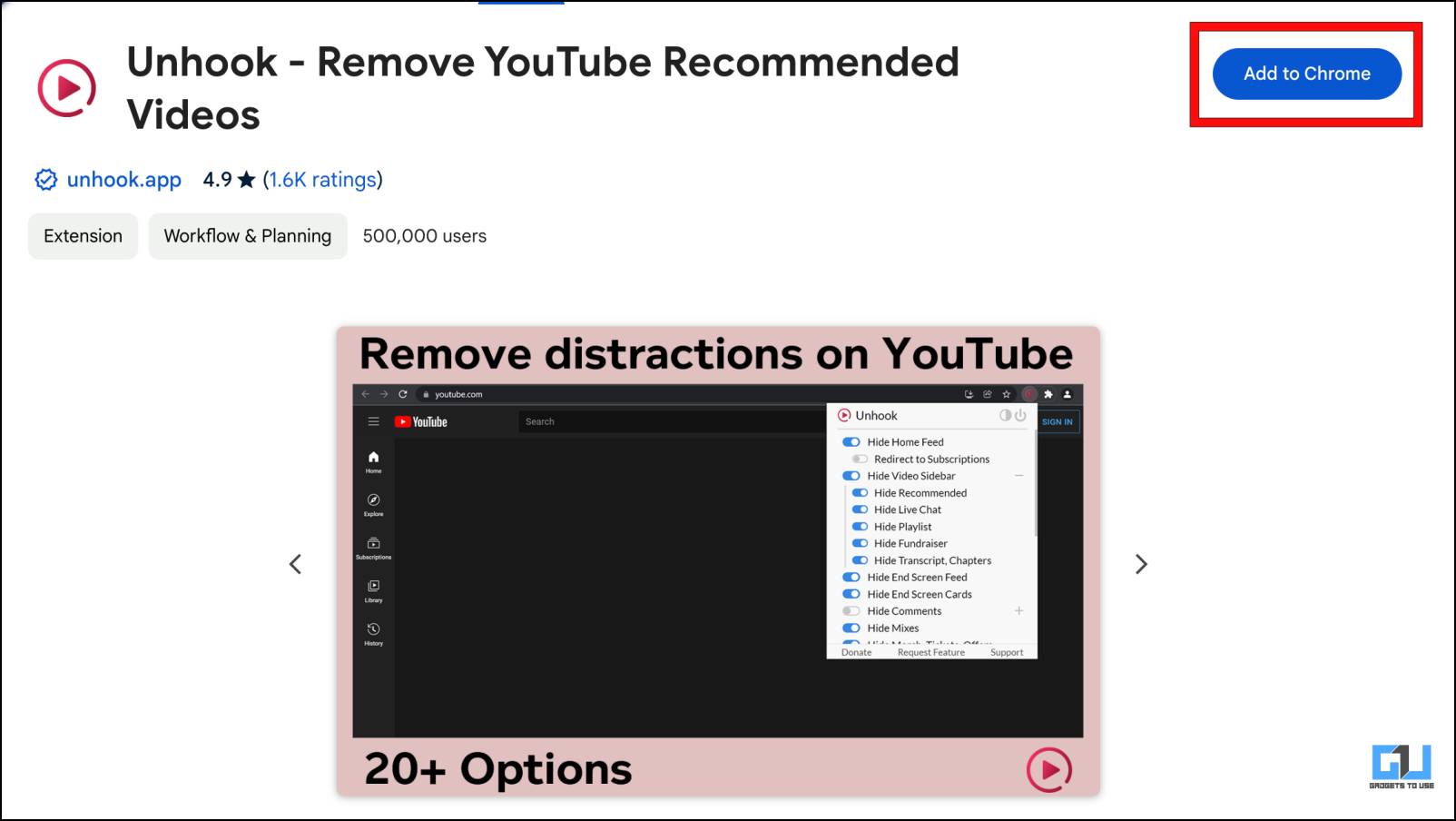 2. Visit the YouTube webpage on your browser.
3. Now click on the extension icon in the Chrome toolbar.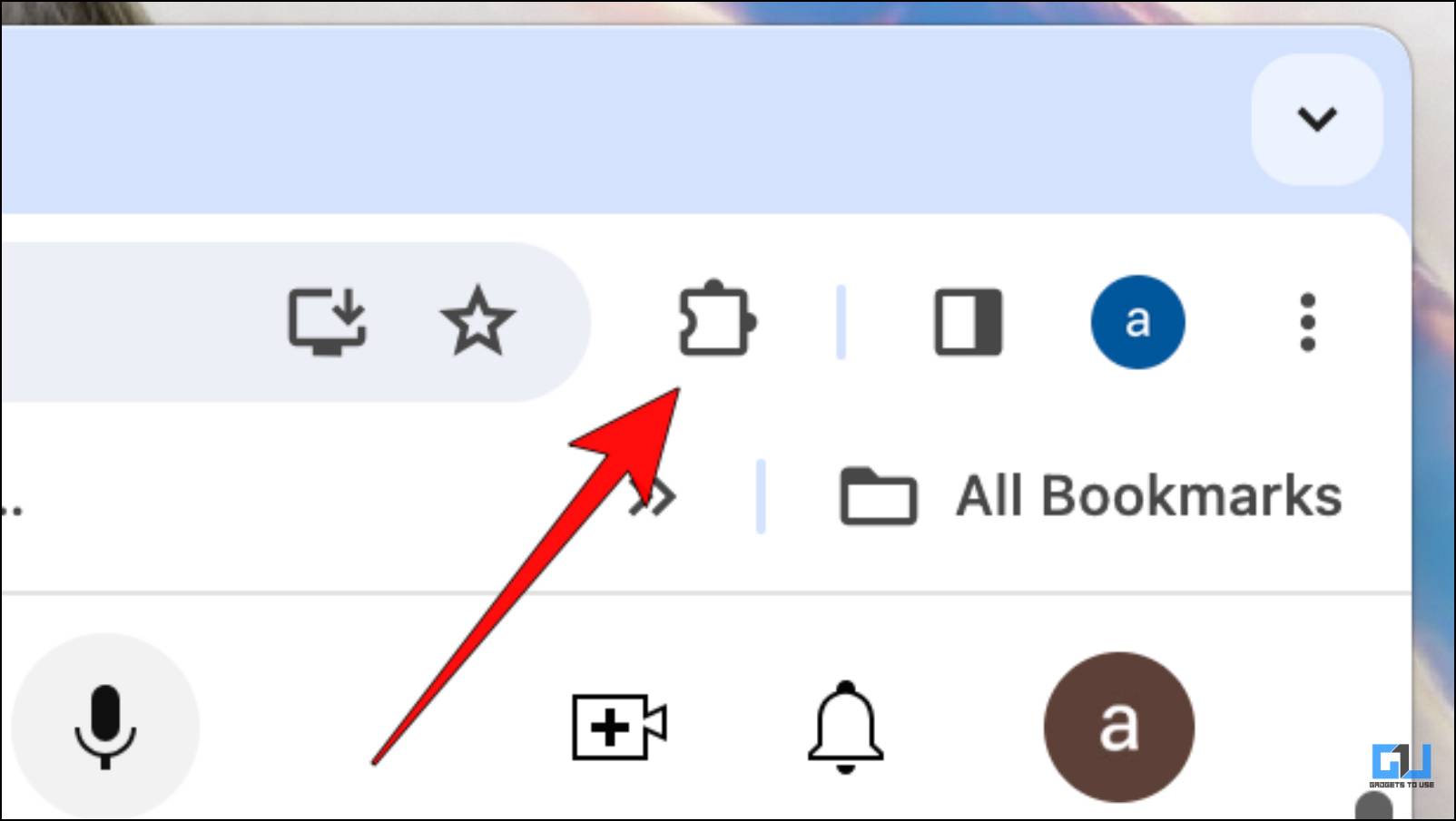 4. Click on the Unhook extension.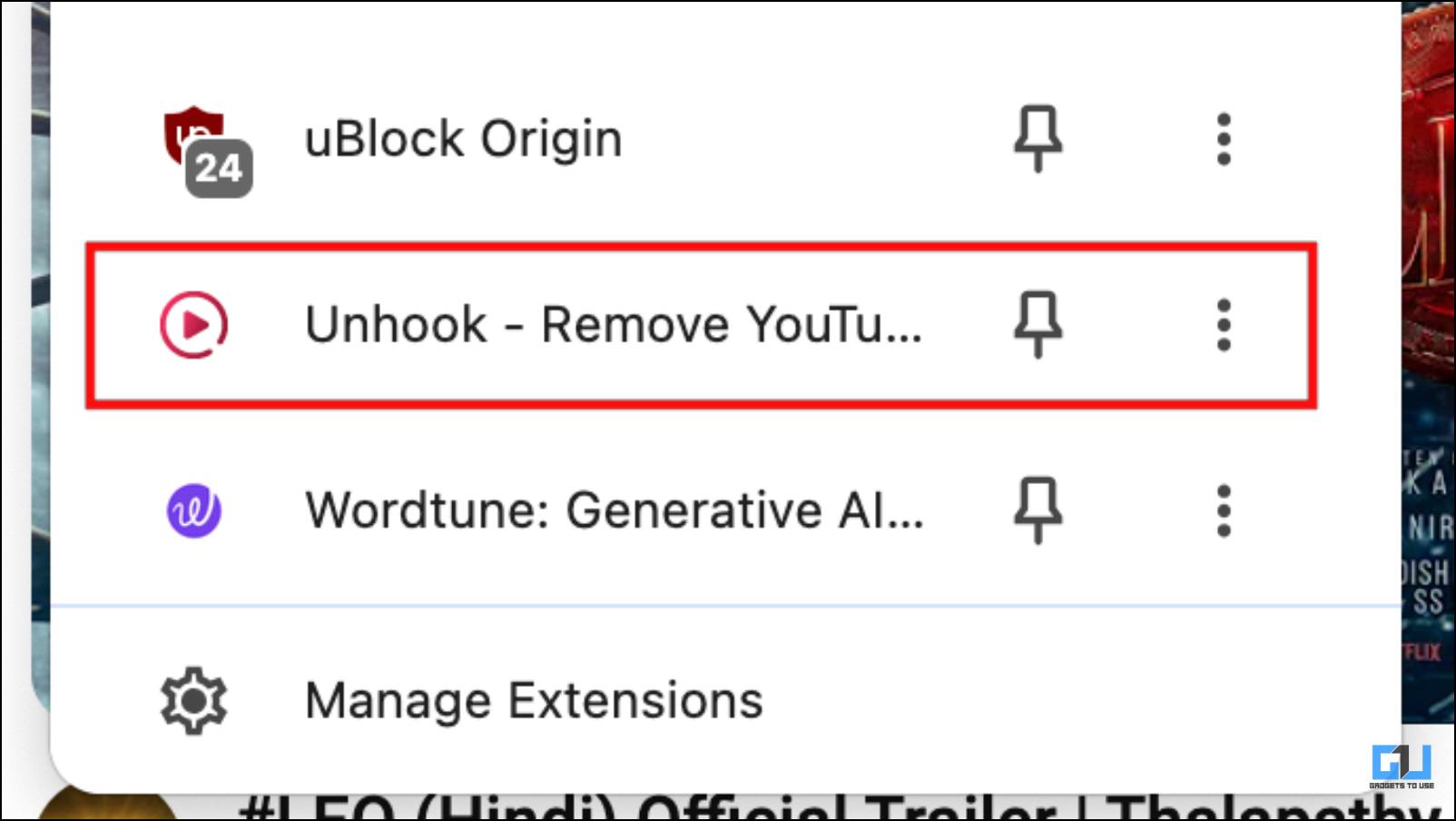 Here, you will find a list of options to change different aspects of the webpage, including toggles for suggestions and recommendations.
5. Turn on the toggle for the feature you wish to hide or disable.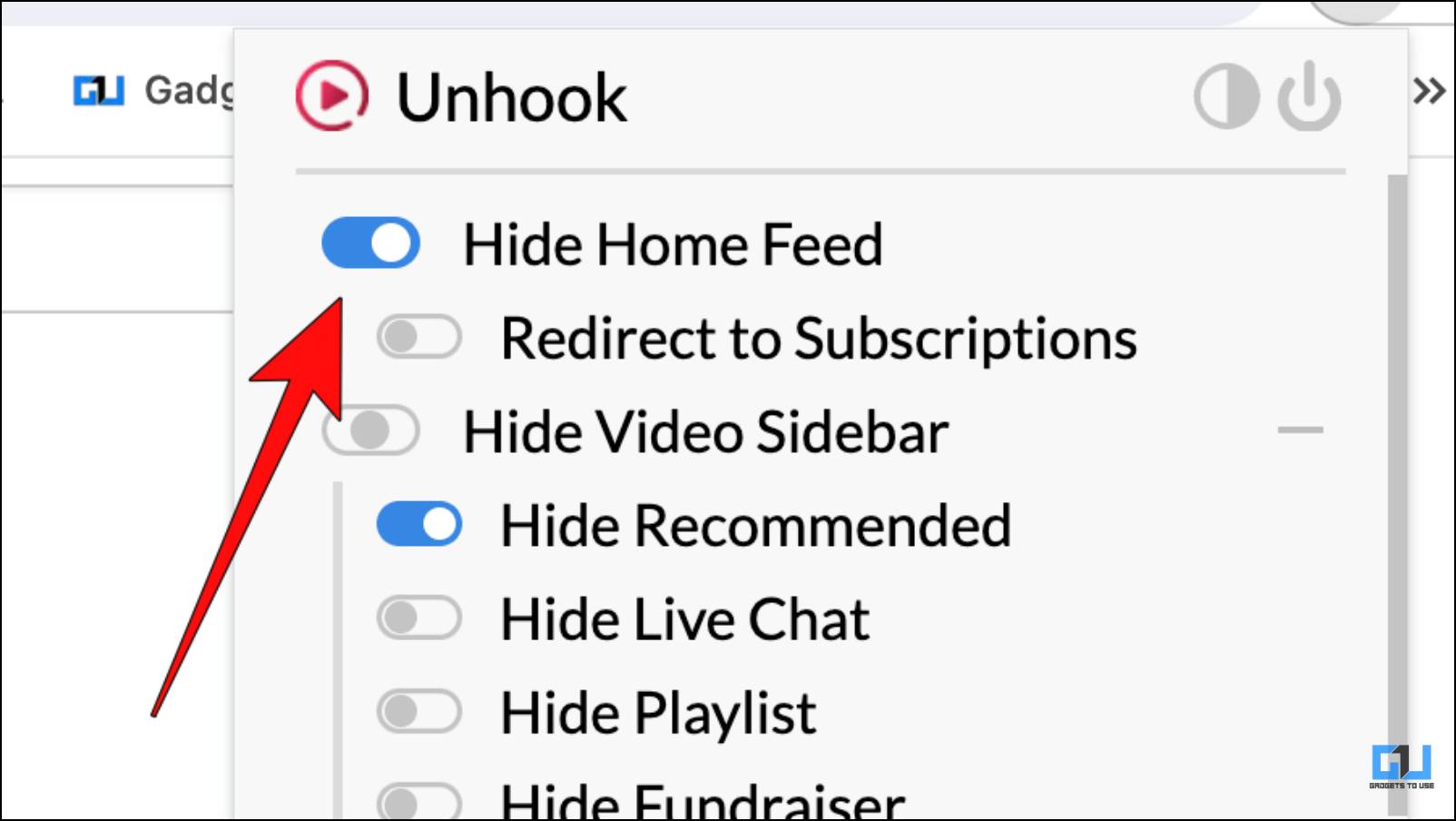 For example, we enabled the Hide Home Feed option. As you can see in the image comparison below, hiding the home feed removed the recommended videos from the feed, leaving it blank.
Method 2 – Provide Feedback on Suggested Videos
Since YouTube wants to show you content that keeps you hooked on the platform, it lets you provide feedback on suggested videos. This helps its algorithm to tailor recommendations according to your preferences. So, if you spot a video that frequently appears in your home feed or a channel you are not interested in, you can stop their recommendations using these steps.
1. On YouTube, click on the three-dot menu at the right or below any video thumbnail.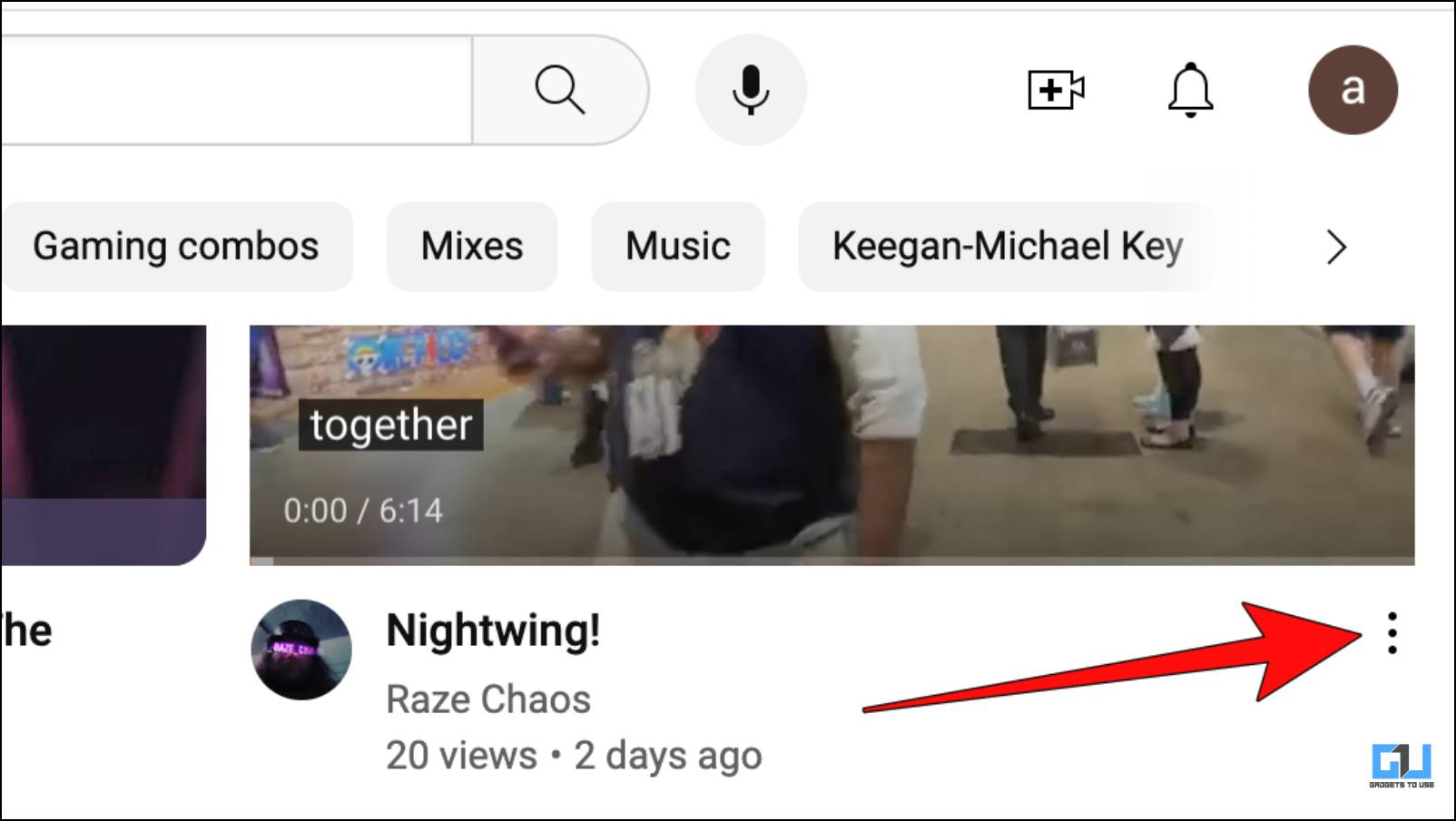 2. Here, select Not interested if you do not like the recommended video.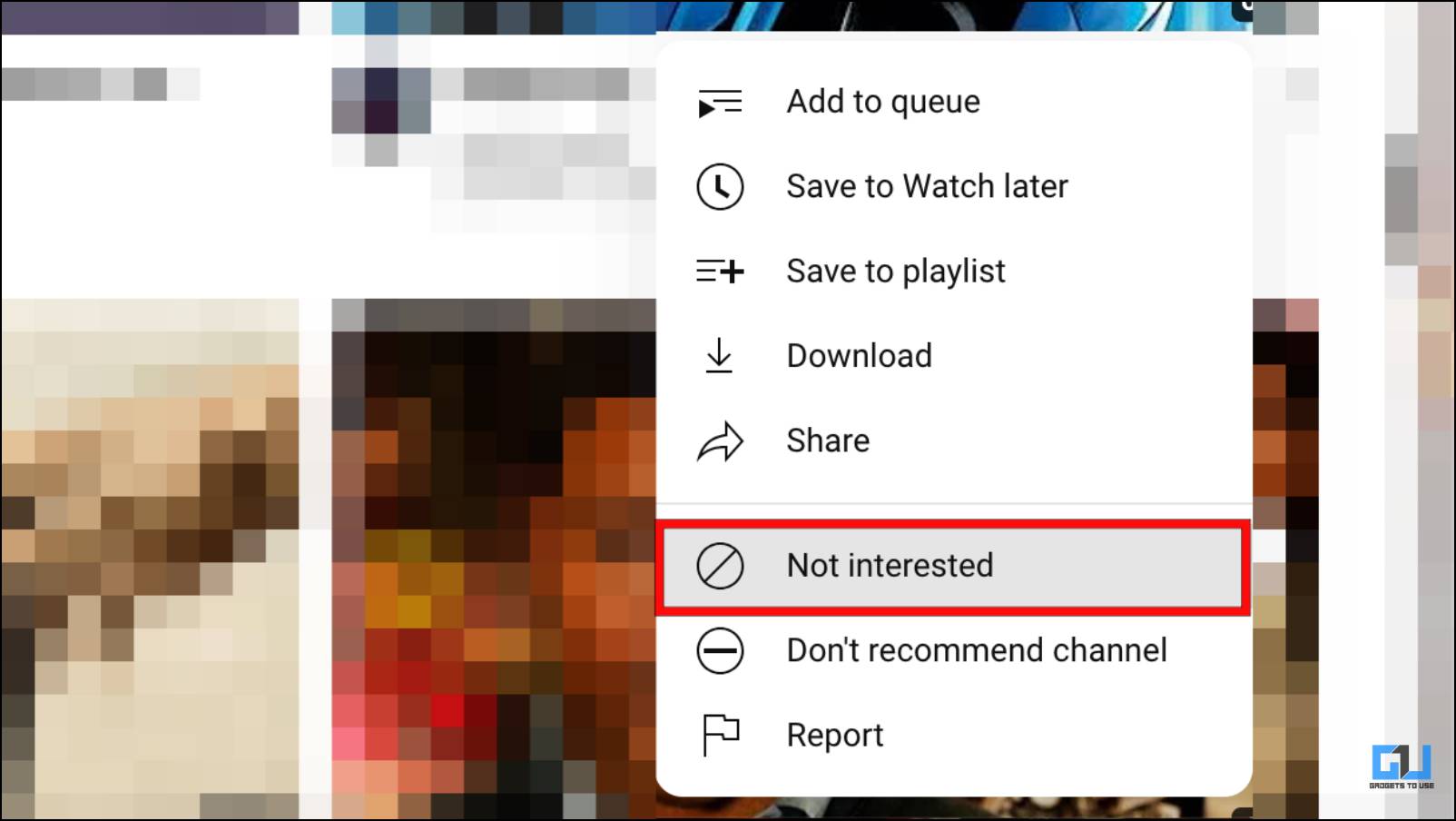 3. You can also click the Don't Recommend channel option to stop suggestions from a specific YouTube channel.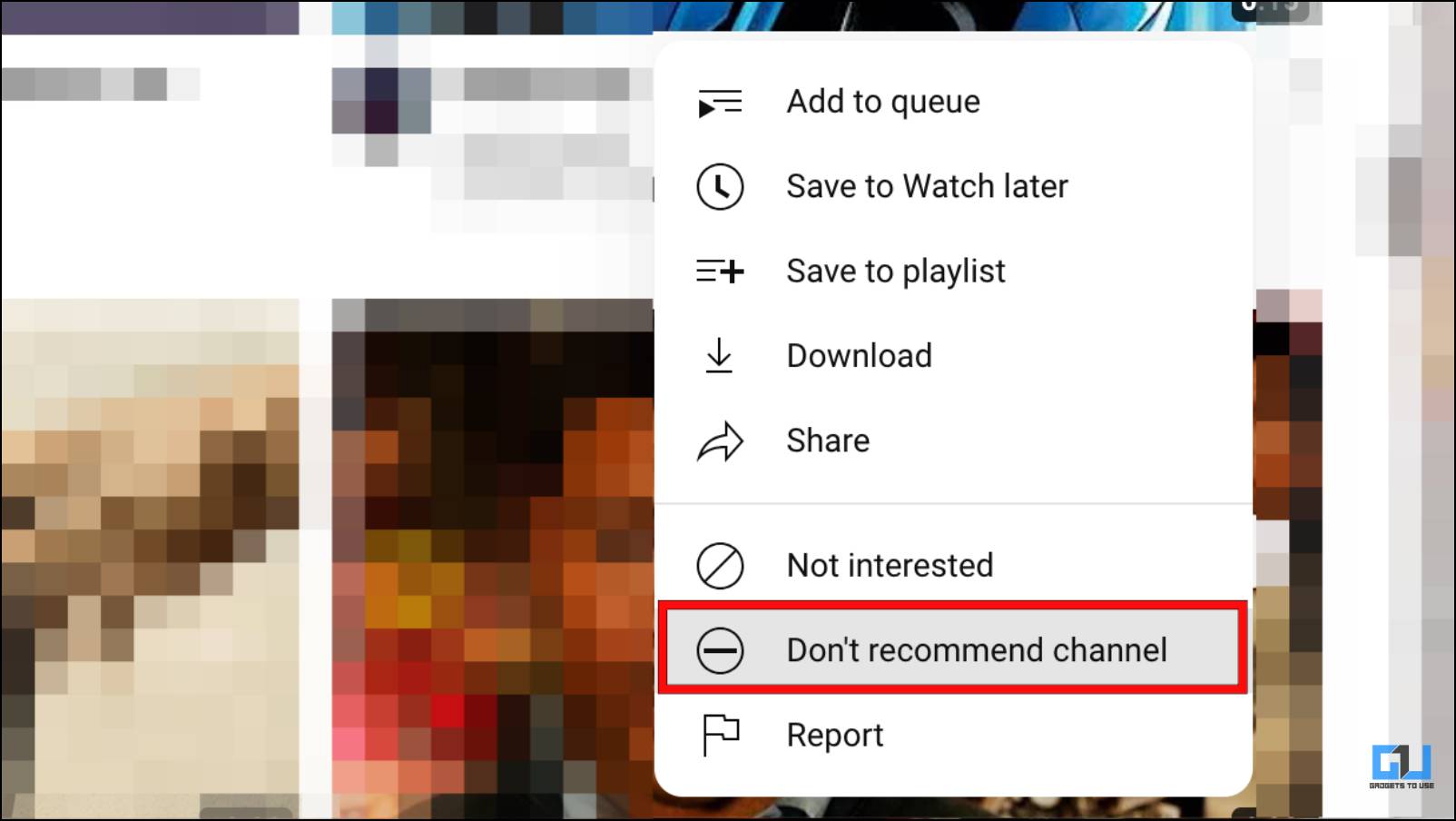 Refresh the page to get new video recommendations.
Method 3 – Pause The YouTube Watch History
YouTube has recently changed where it will hide the homepage suggestions if you do not have a substantial watch history and then pause it. This change was made as the platform uses your previously watched videos to suggest new ones. Pausing watch history hides homepage suggestions, as YouTube cannot create new recommendations for you.
1. Head over to YouTube.com.
2. Click on the hamburger menu in the top right corner.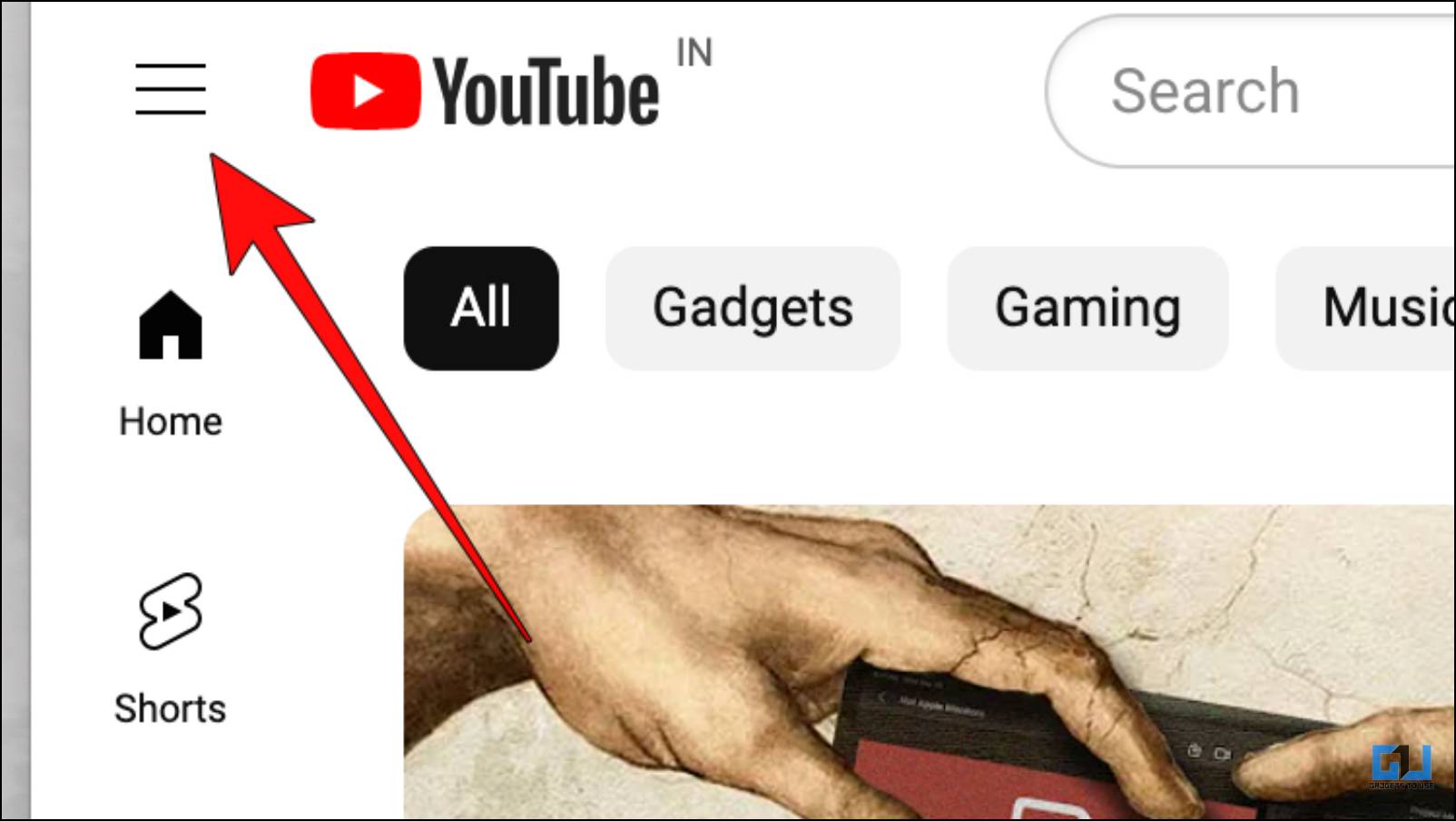 3. Go to History using the left sidebar menu.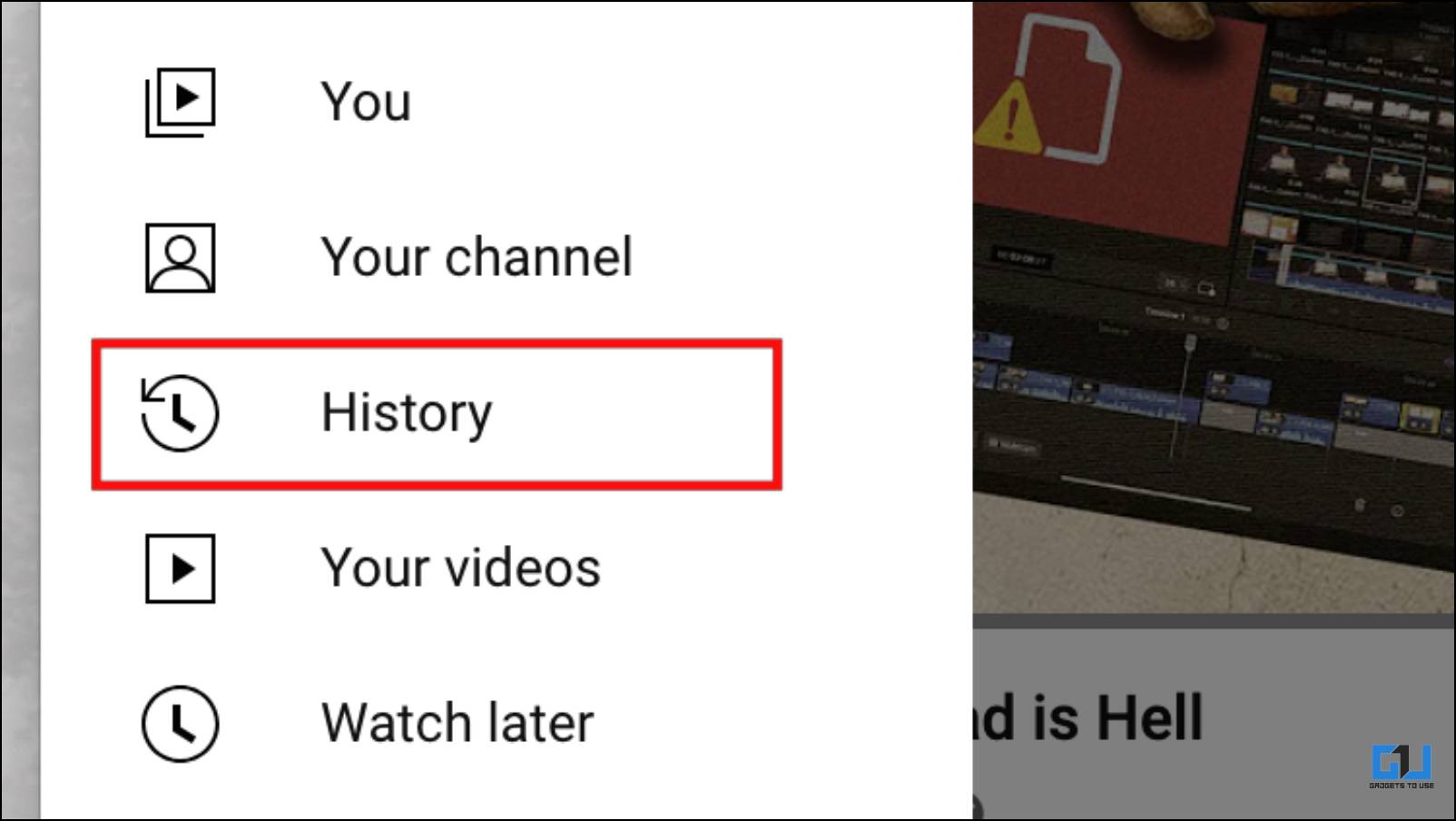 4. Here, first click on Clear All Watch History.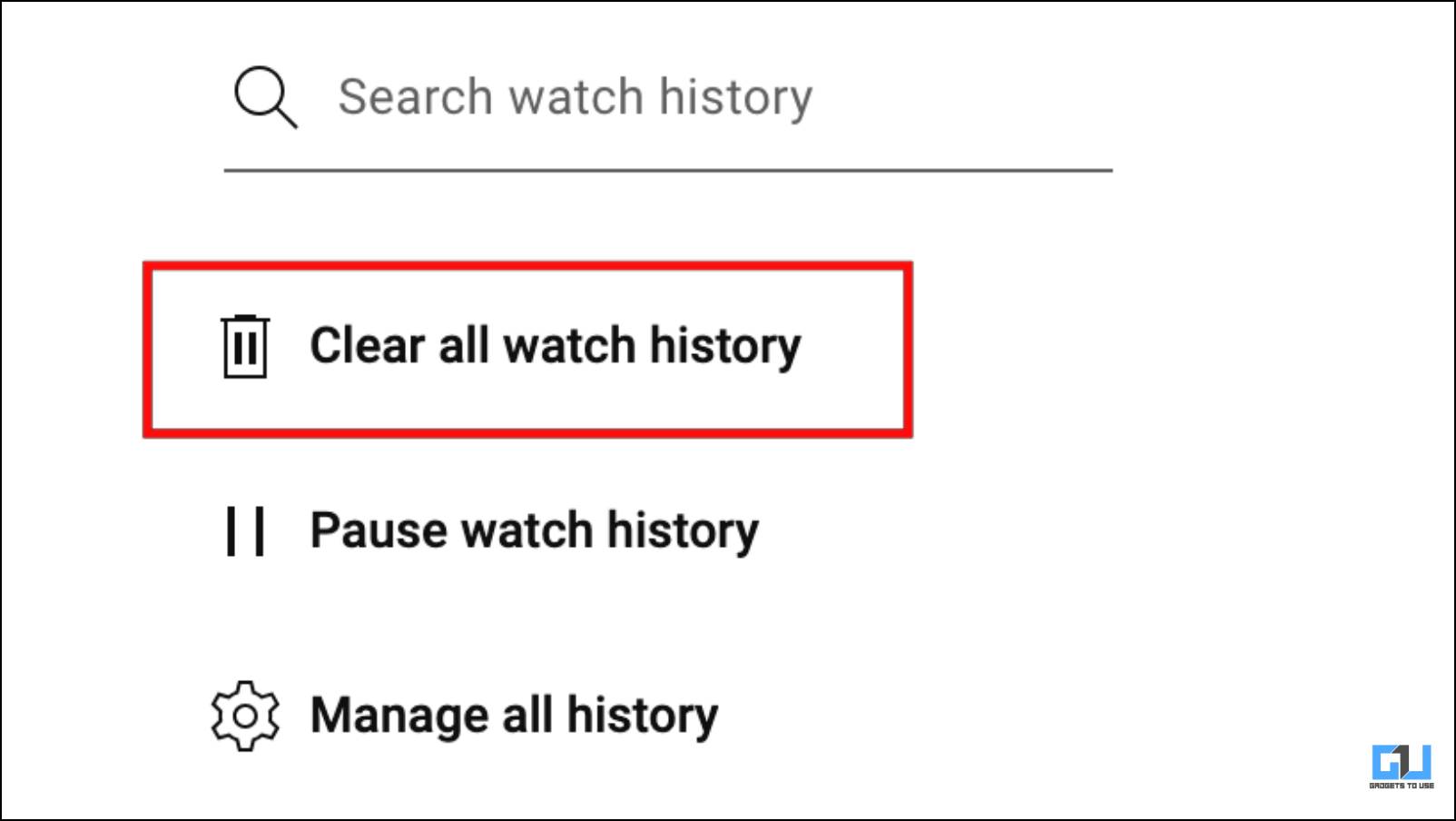 5. In the confirmation prompt, select Clear watch history.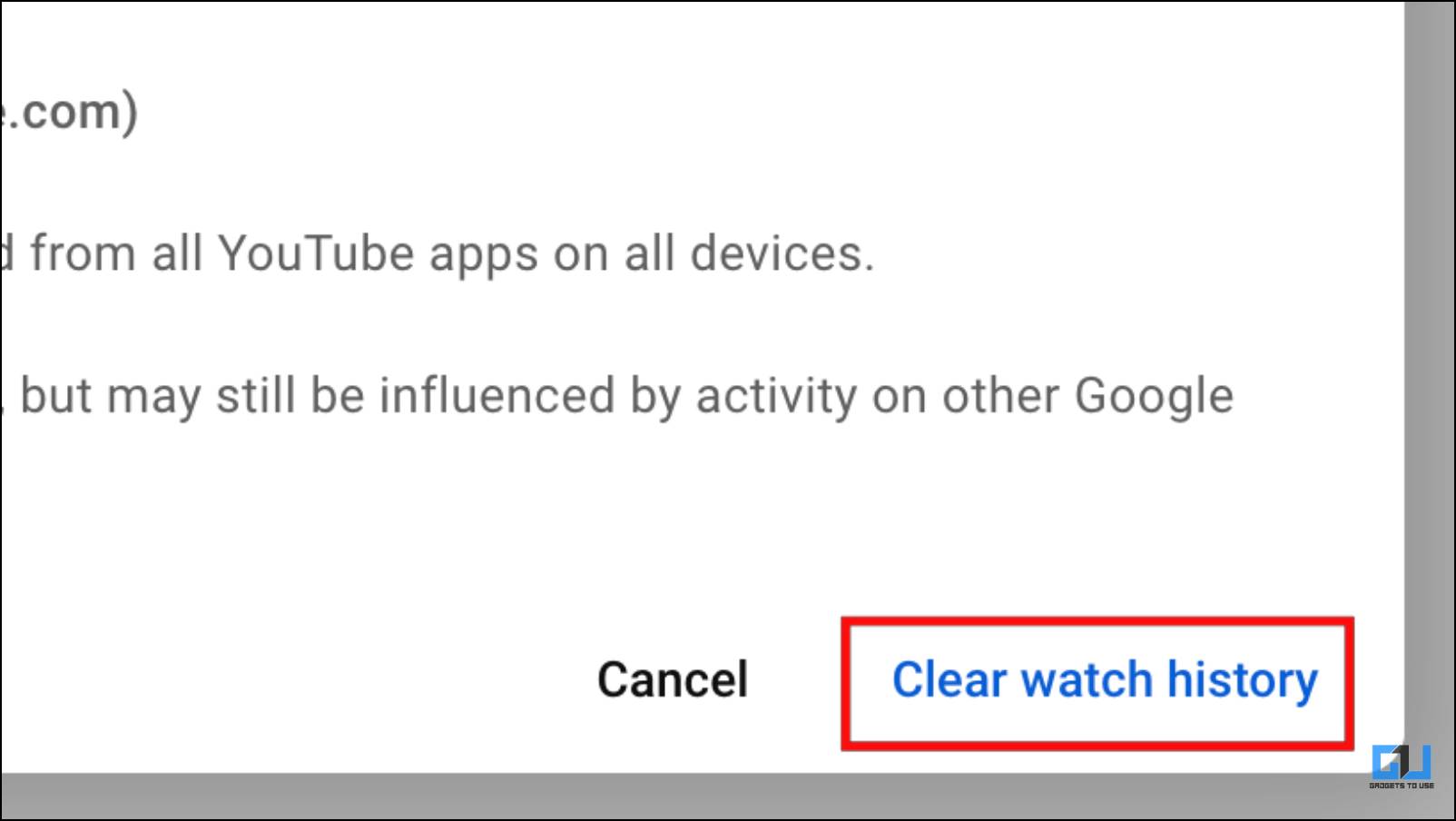 6. On the same page, click on Pause Watch History.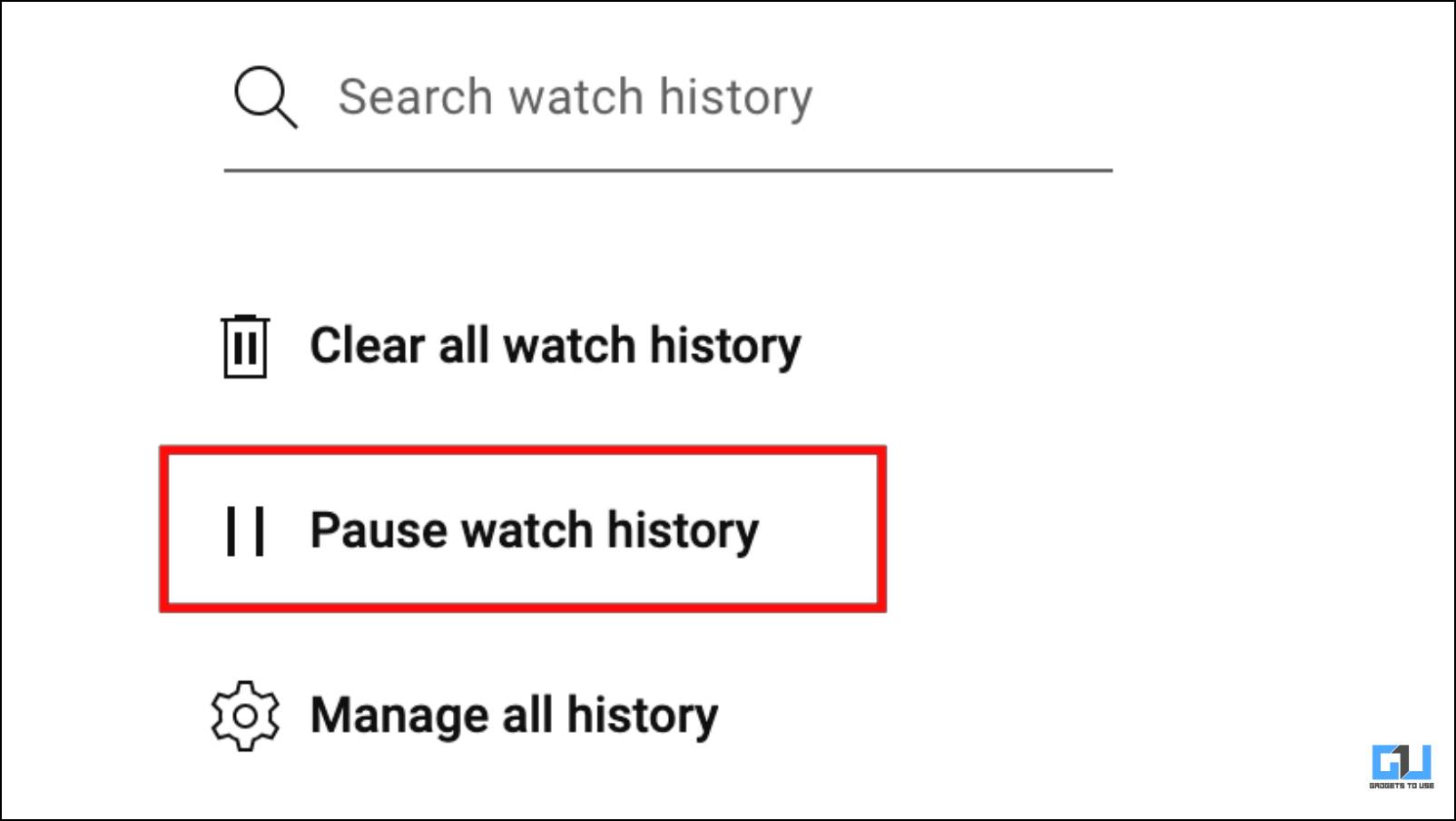 7. Click on Pause in the confirmation prompt.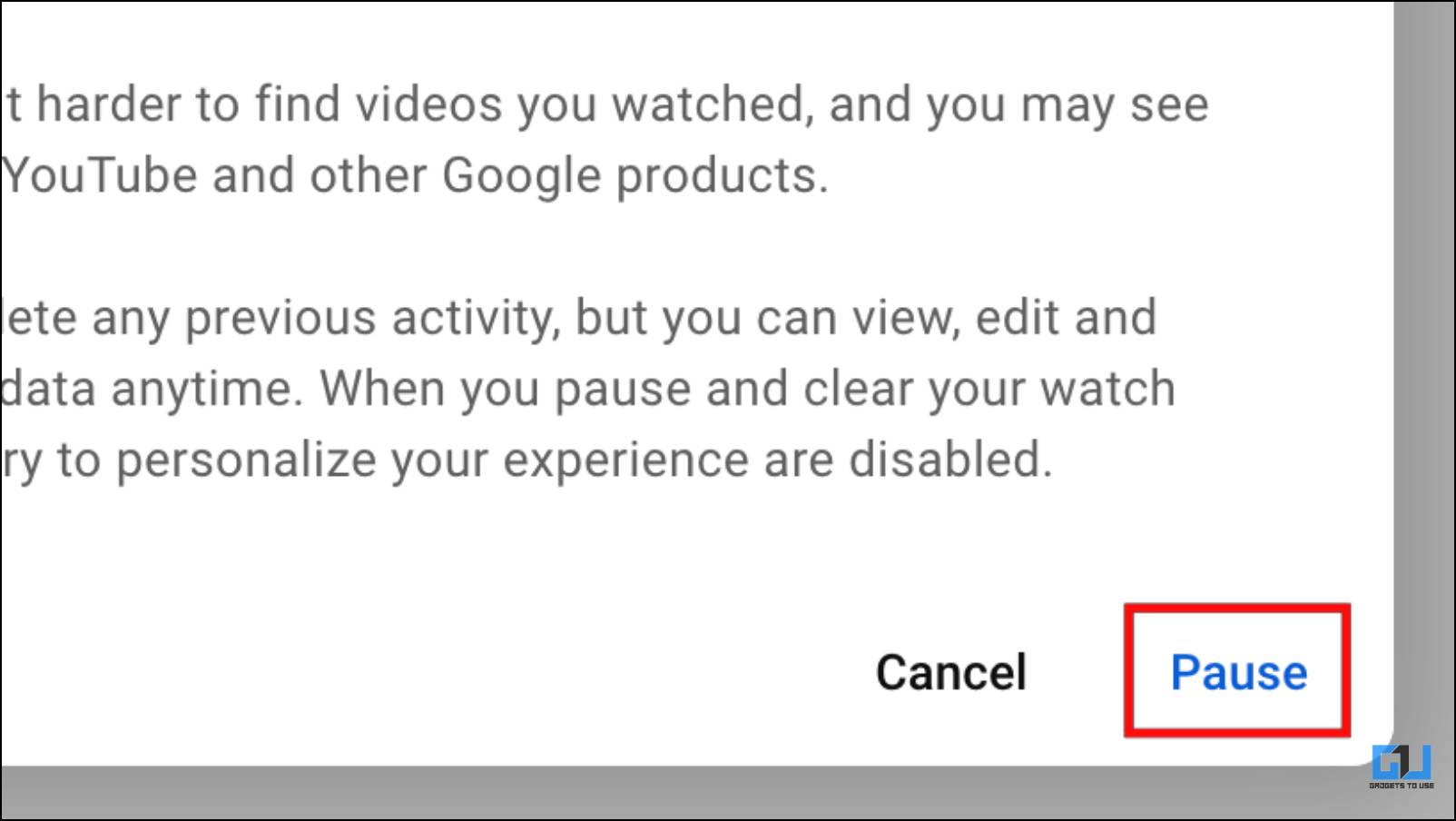 When you return to the YouTube homepage, you will only see a blank page with a search bar, as all suggestions have been removed.
Method 4 – Install Remove YouTube Suggestions Add-On
RYS, or Remove YouTube Suggestions, is another extension that lets you tweak YouTube to make it less engaging. It comes with over sixty-five toggles to customize the platform on the web.
Like Unhook, it is free, but the options are grouped in different categories. This makes it easy to hide the suggested videos in different website sections on YouTube. It is a great way to make YouTube less distracting; this is how you can use it.
1. Download Remove YouTube Suggestions from the Chrome Web Store.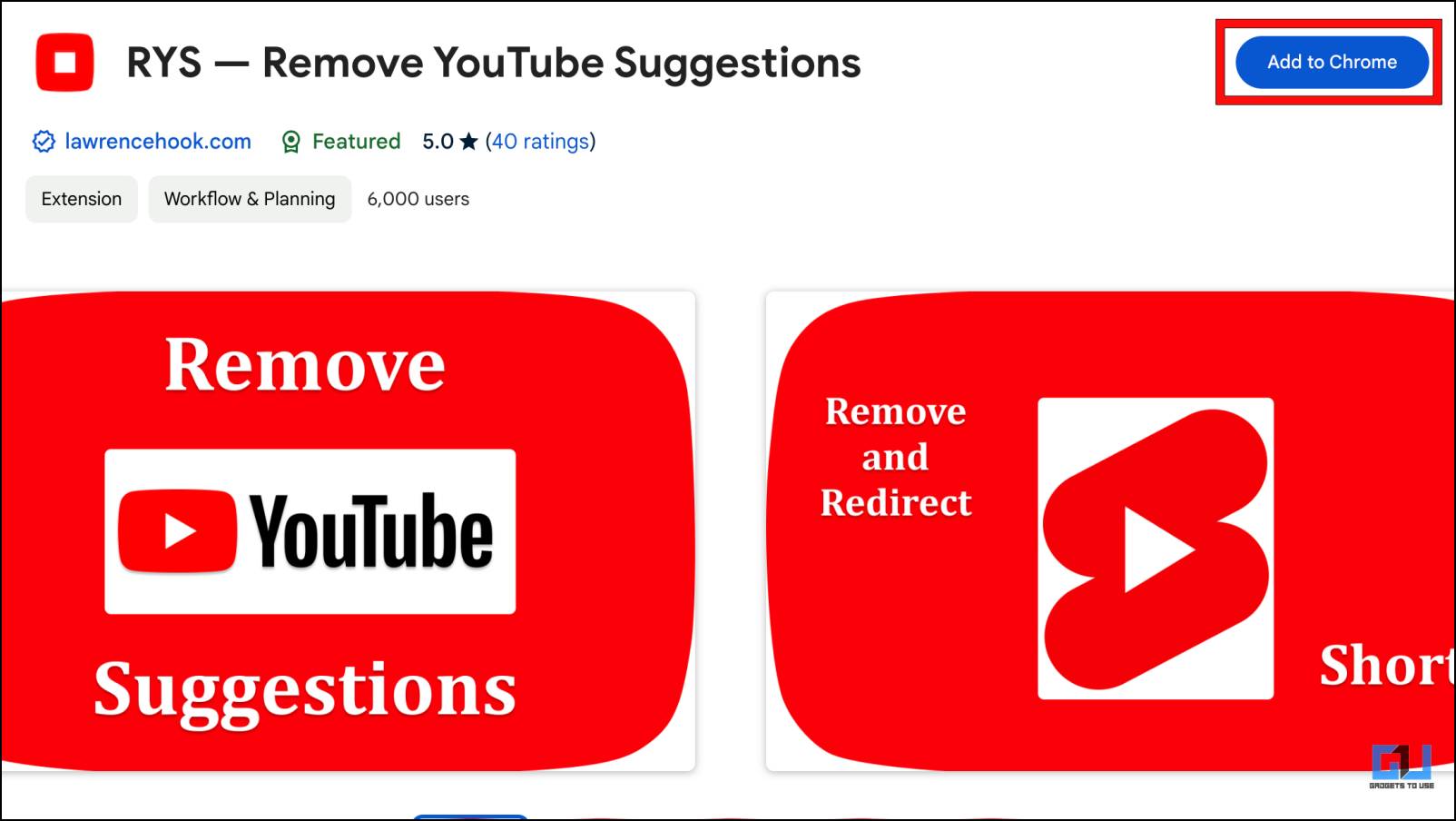 2. Once downloaded, head over to YouTube using Chrome.
3. Here click on the extension icon.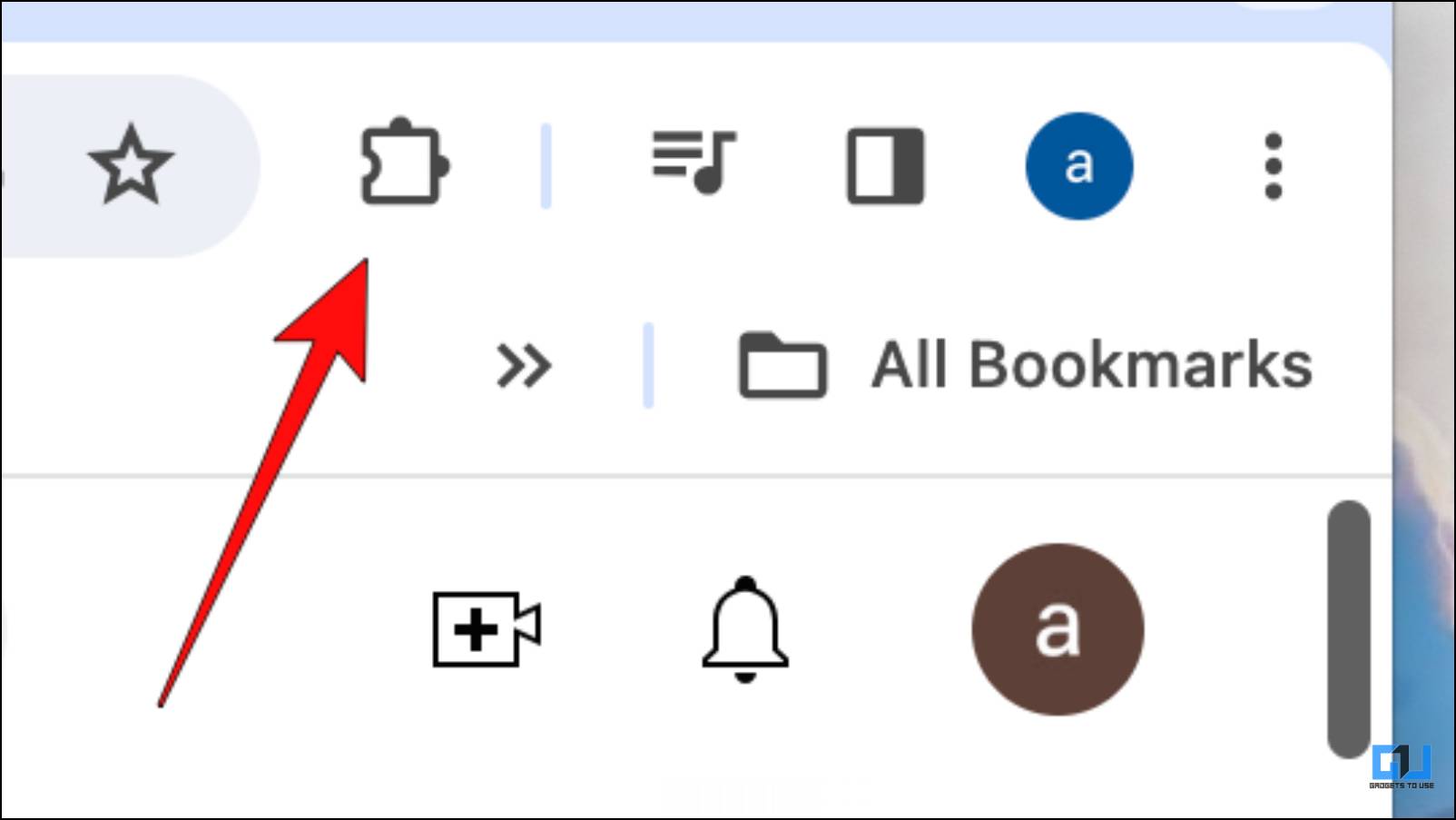 4. Click on the RYS – Remove YouTube Suggestions extension.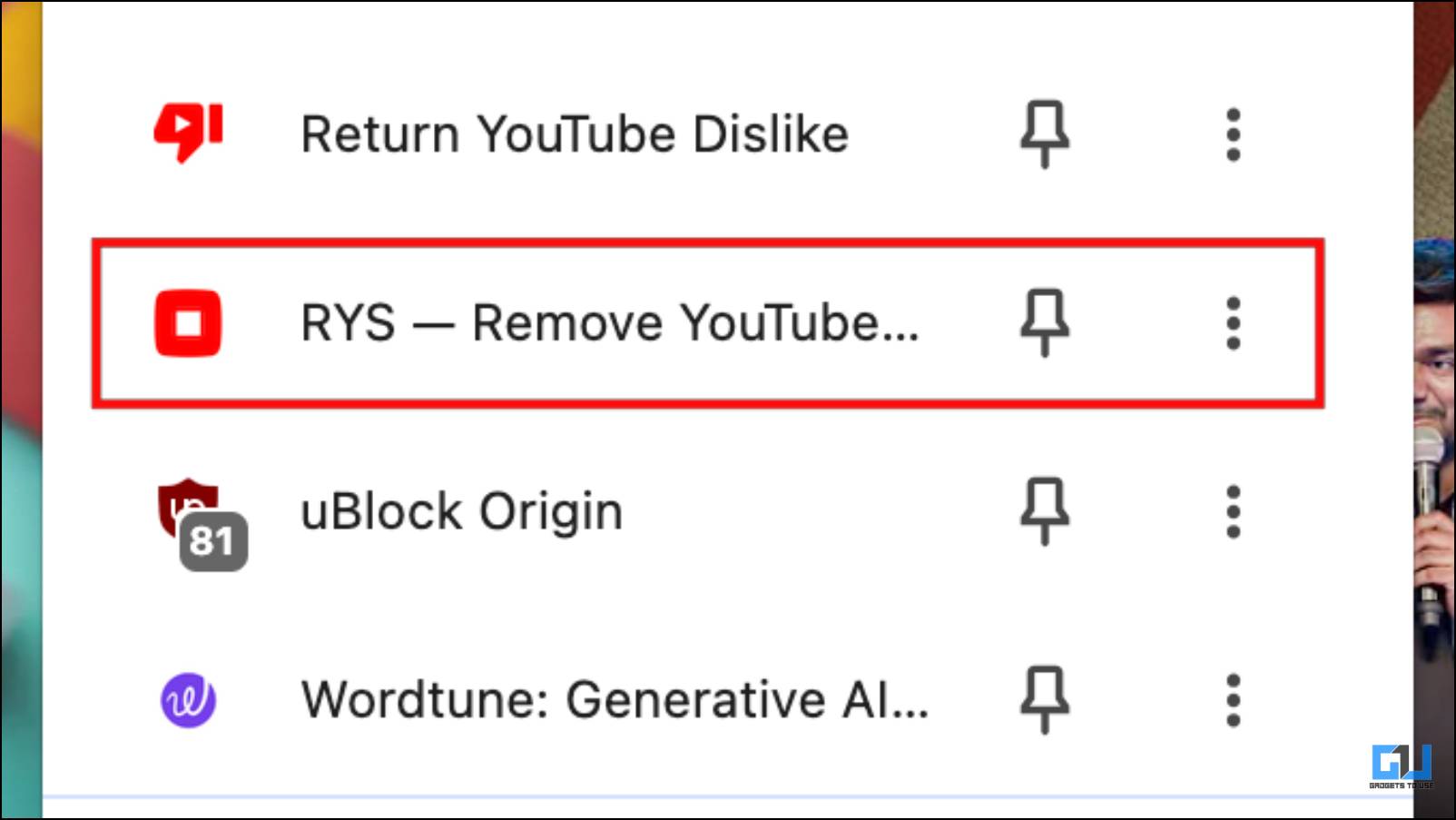 5. Switch to the Basic menu.
Here, you will find a list of suggestions you can disable.
6. To disable, turn on the toggle for that option.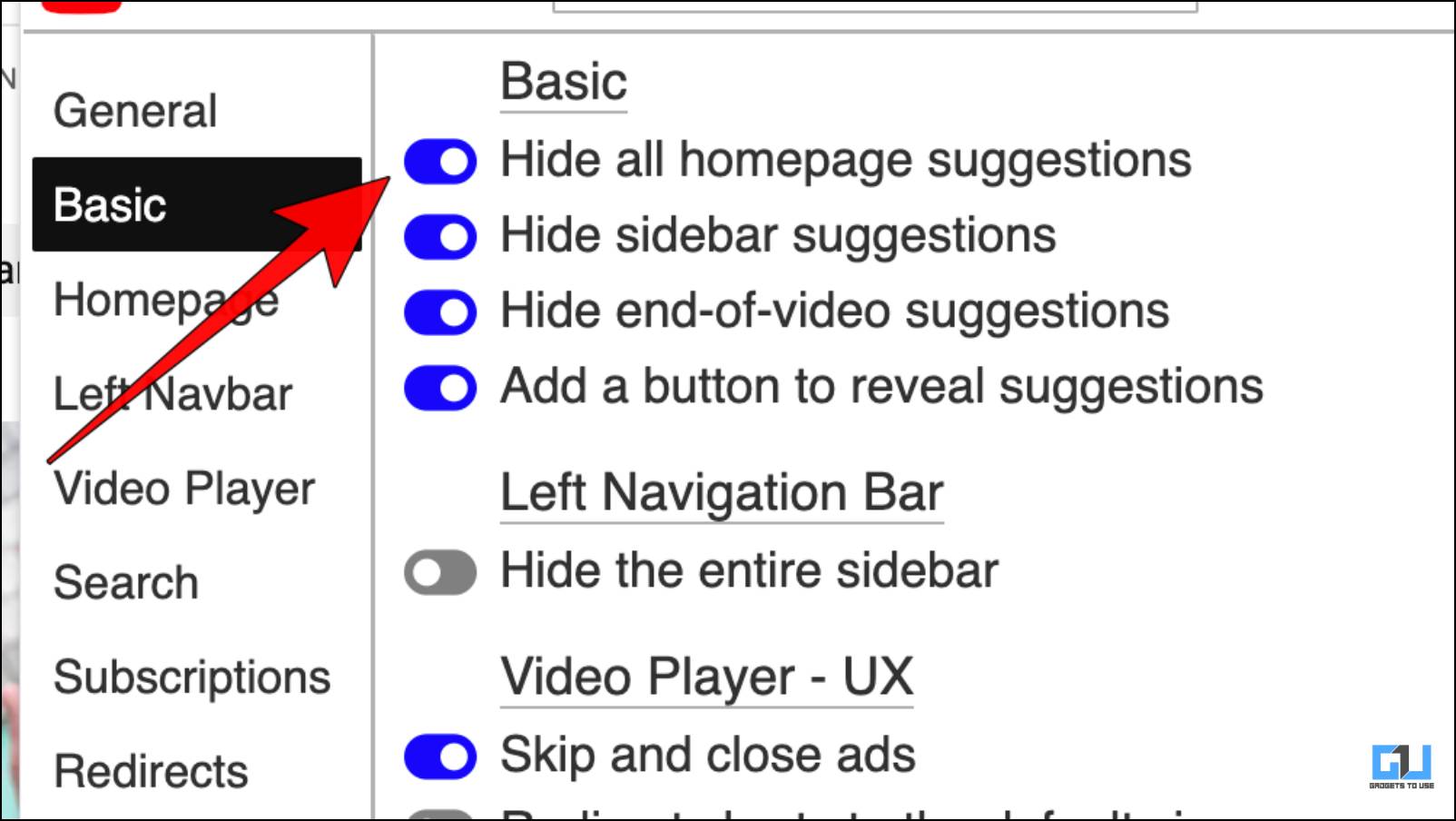 Once disabled, the UI element will no longer be visible on YouTube, providing a cleaner and distraction-free interface.
Method 5 – Use Tweaks for YouTube Extension
As the name suggests, Tweaks for YouTube extension offers various ways to enhance the YouTube web. It offers over a hundred customization options ranging from adjustable player controls, progress bars, UI elements, and audio processes. Like the other extensions mentioned previously, you can use it to remove recommendations on YouTube. Here are the steps to use this extension.
1. Download the Tweaks for YouTube extension from the Chrome Web Store.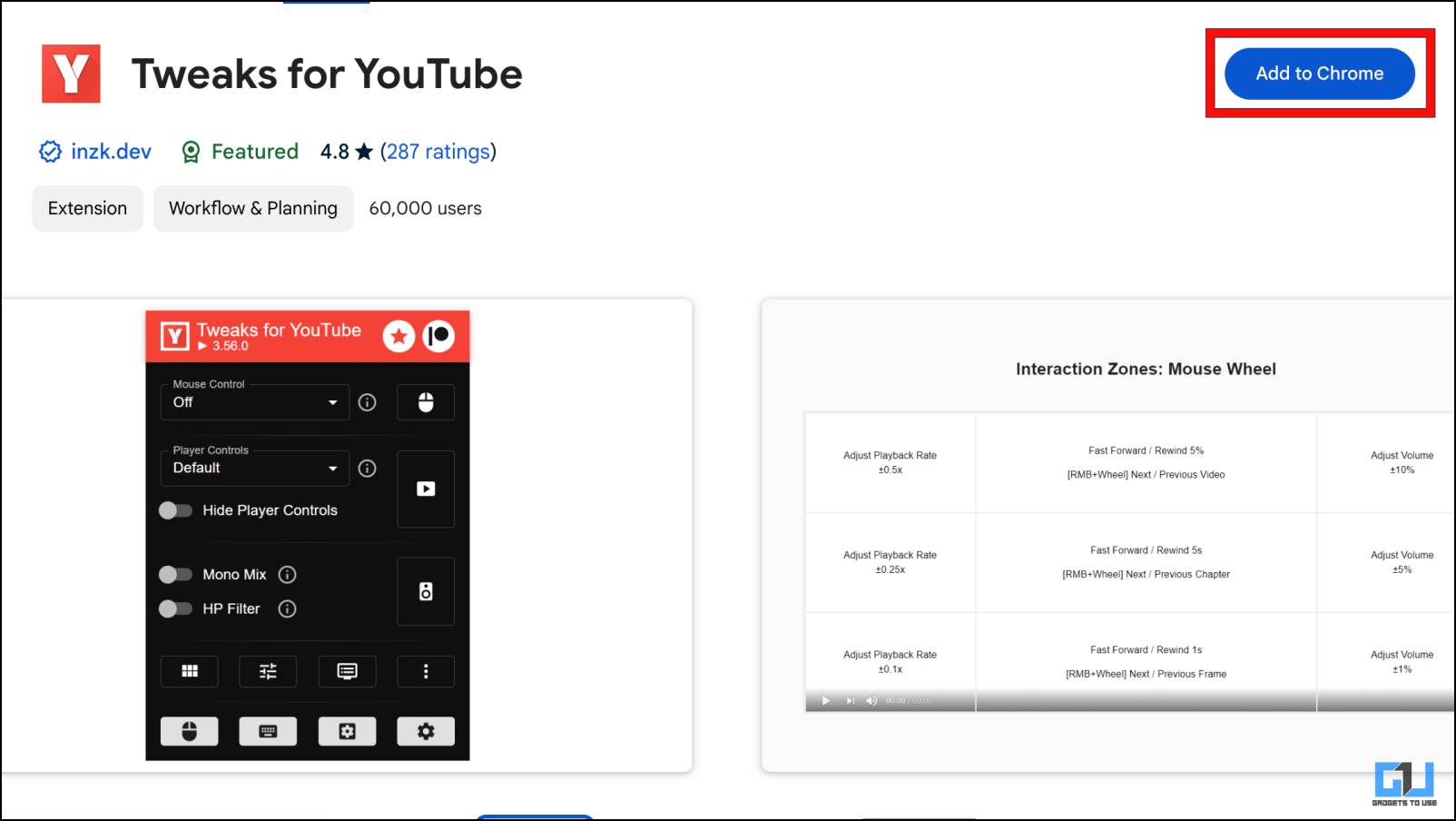 2. Click on the extension icon as shown below.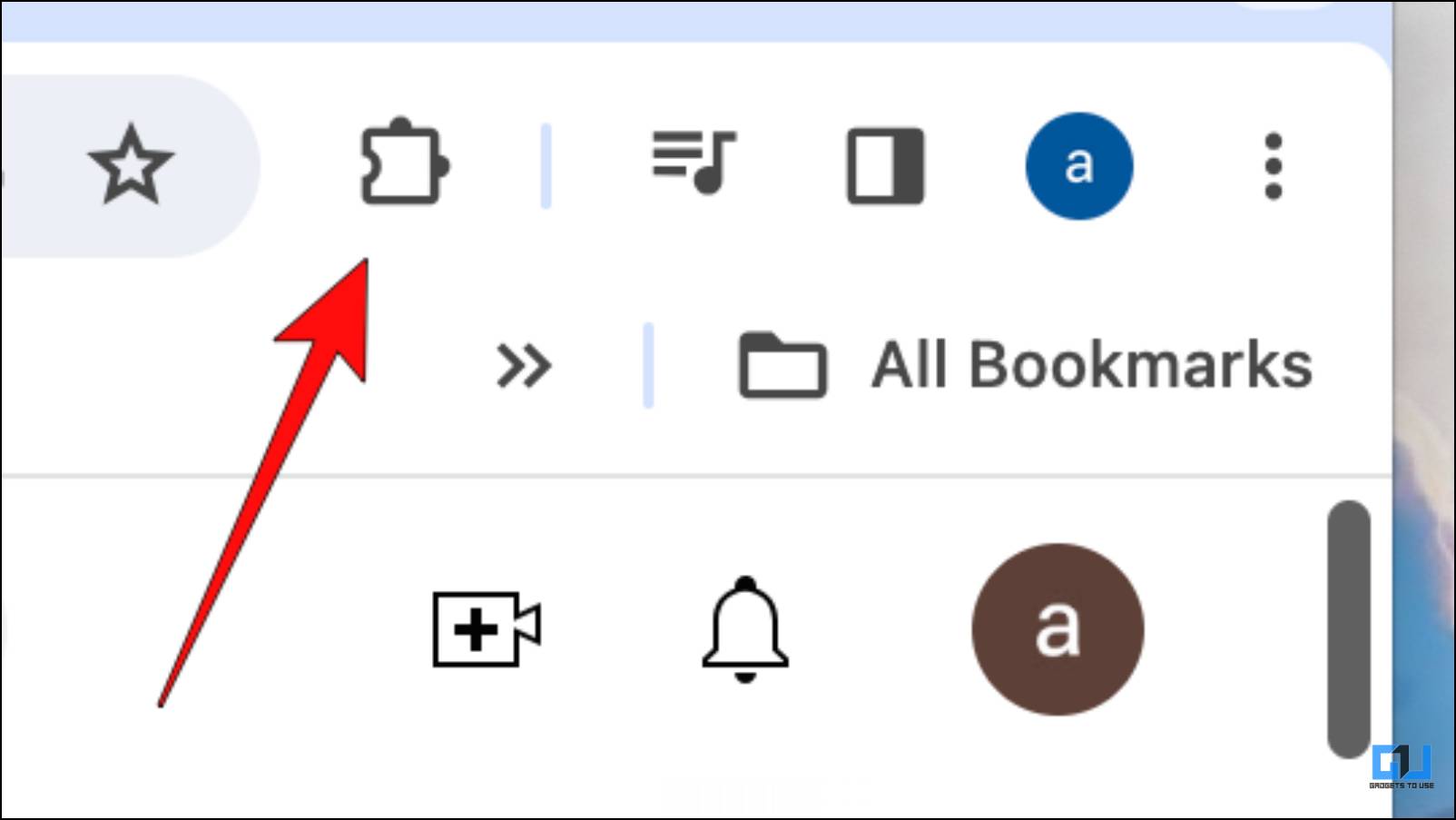 3. Choose the Tweaks for the YouTube extension from the list.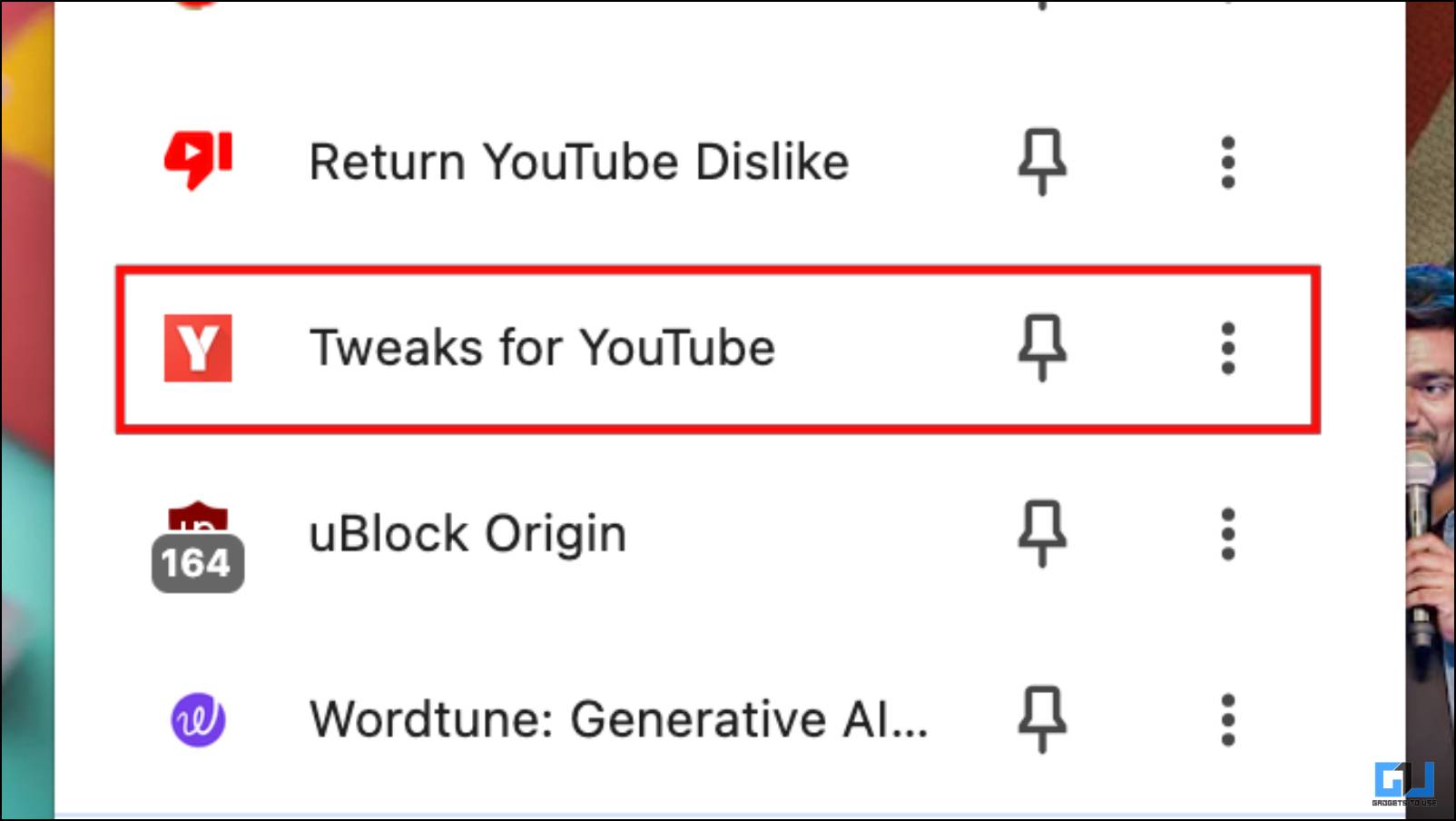 4. Within the extension, go to Appearance and other features.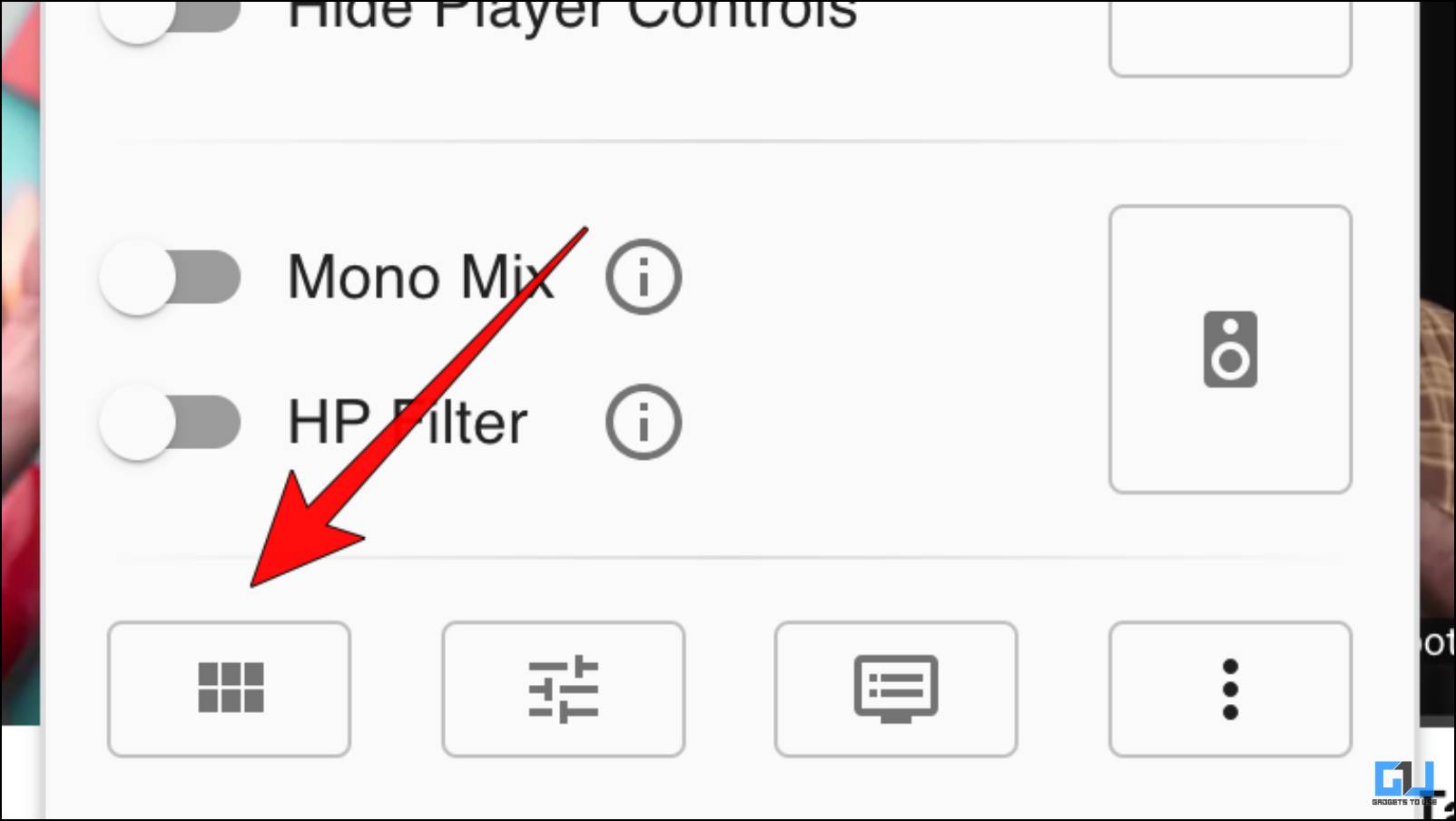 5. Next, turn off the toggle for Hide Related Videos in the Sidebar.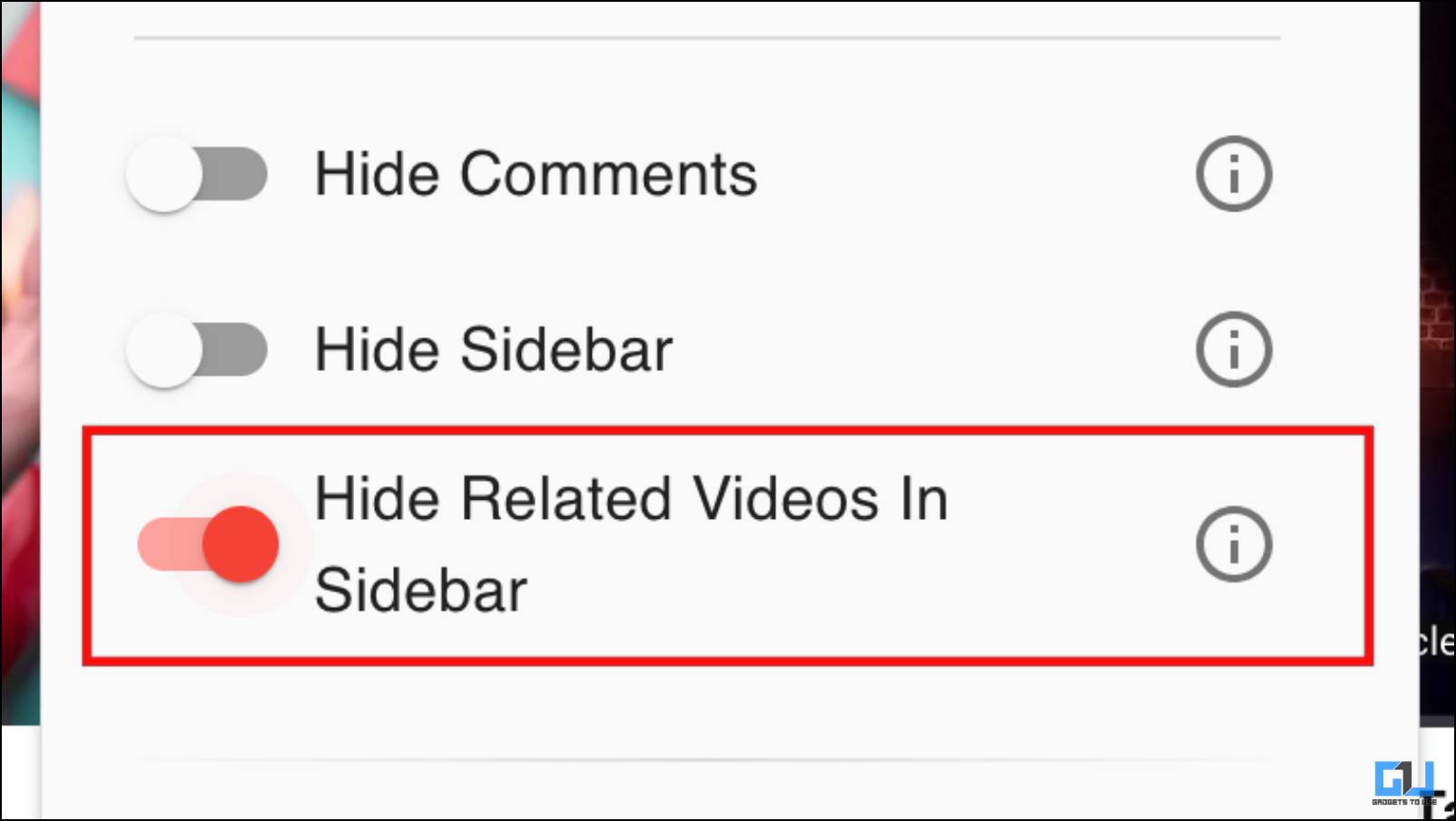 This will prevent the sidebar from showing related video recommendations.
6. You can also enable the toggle for the Hide Sidebar to eliminate it permanently.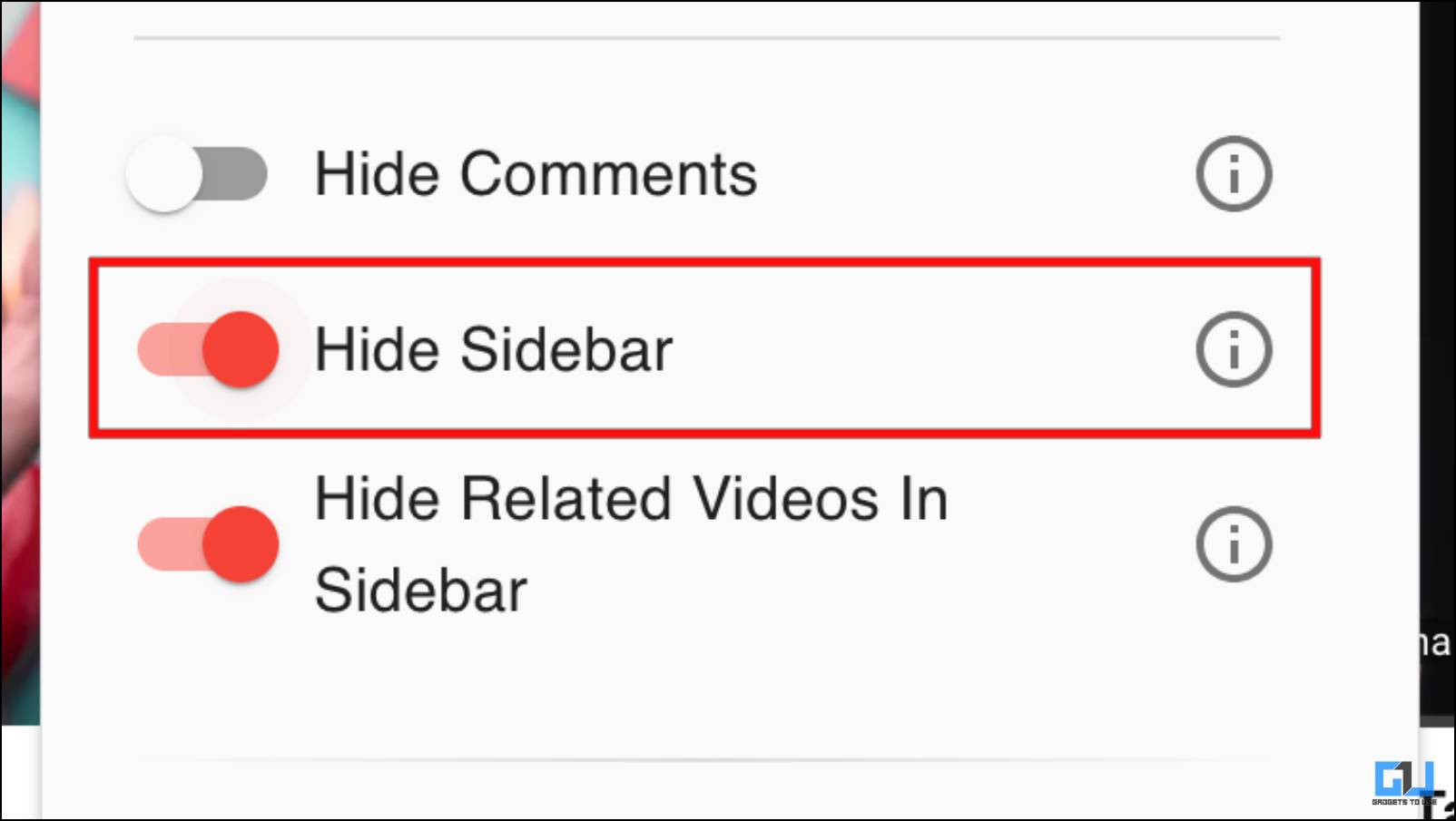 This is how the UI will look before and after hiding the YouTube video sidebar.
Wrapping Up: No More YouTube Suggested Videos
These are ways to stop the suggested videos and YouTube recommendations on Google Chrome. Although it is understandable why the platform suggests new videos to users, its methods seem aggressive. Moreover, many people complain that they spend more time watching videos recommended on their home feed than subscriptions. This can be frustrating, and hopefully, YouTube will put a brake on their behavior towards content suggestions.
You might be interested in the following:
You can also follow us for instant tech news at Google News or for tips and tricks, smartphones & gadgets reviews, join the GadgetsToUse Telegram Group, or subscribe to the GadgetsToUse Youtube Channel for the latest review videos.